There's A Fake "Friends" Movie Trailer Floating Around And It's Making People Emotional AF
::sobs eternally::
Ah, Friends. It gave us a solid decade of perfect television and we're forever thankful.
Well, the movie gods have finally listened because HERE. IT. IS. A FRIENDS REUNION TRAILER!! AHH!!!!!!!!
The FAKE teaser trailer entitled "The One With The Reunion" was created by Smasher and uploaded to Youtube almost a week ago, and already has over 3 million views.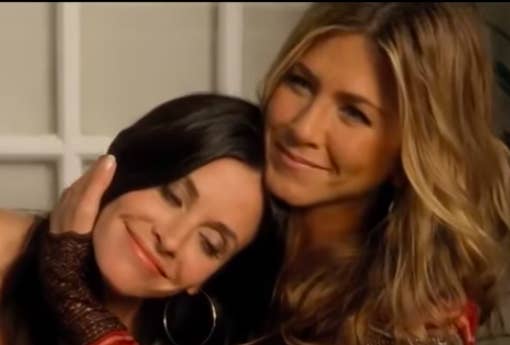 ...a Skype sesh between Ross and Phoebe that has weird romantic vibes, and so much more.

Millions of fans have seen the trailer for the would-be film, and let's just saying they're feeling ~emotional~.
But, this basically sums it up.