Team Snapchat Wished Everyone A Happy Easter, And The Jokes About It Are Hilarious
This is the only notification I've gotten today and I don't know if that makes me happy or sad.
With most folks at home in quarantine, people's Easter Sundays may look a little different this year. But one thing we can always count on is Snapchat sending those with the app a little message in honor of the holiday*.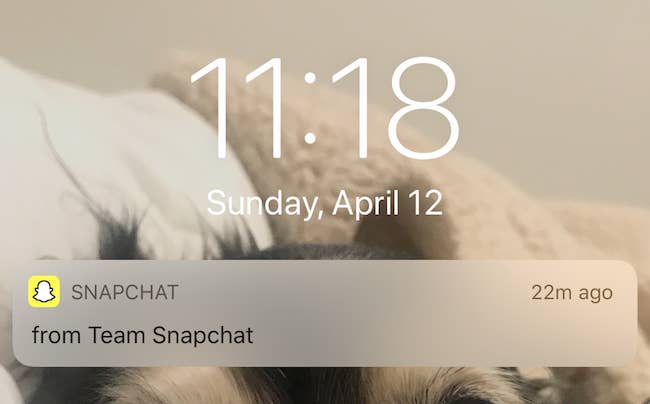 In fact, it's such a thing that people have tweeted a bunch of hilarious jokes about it. Here are some of the best ones:
1.
2.
3.
4.
5.
6.
7.
8.
9.
10.
11.
12.
13.
14.
15.
TL;DR