So obviously this is Ed Sheeran, the singer-songwriter extraordinaire you may know from his jamz such as "Thinking Out Loud" and "Shape of You."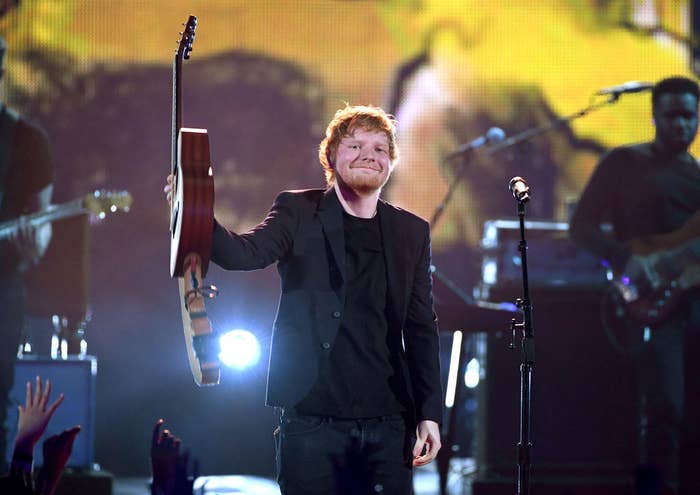 On Friday, Foxx visited The Graham Norton Show and casually threw in this lil' ol' fact about Ed Sheeran like it was NO BIG DEAL (it was, guys).
Yep! Ed Sheeran and Jamie Foxx were briefly roommates. So random, right?
So, Jamie let Ed perform during his weekly music gig in Downtown LA.
Jamie wasn't sure how the crowd would react, but OBVIOUSLY, they loved him.
While we're so grateful that Jamie was there for Ed while he was getting on his feet, he's not the only celeb to lend a couch to the talented Brit. Friends star Courteney Cox invited him to stay at her beach house while he was working on his second album, X.
~Actual footage of Ed Sheeran couch surfing~