Chrissy Teigen And John Legend Just Had The Most Epic Family Vacation
Can I come next time?
Being a celebrity power couple like John Legend and Chrissy Teigen must be a lot of work.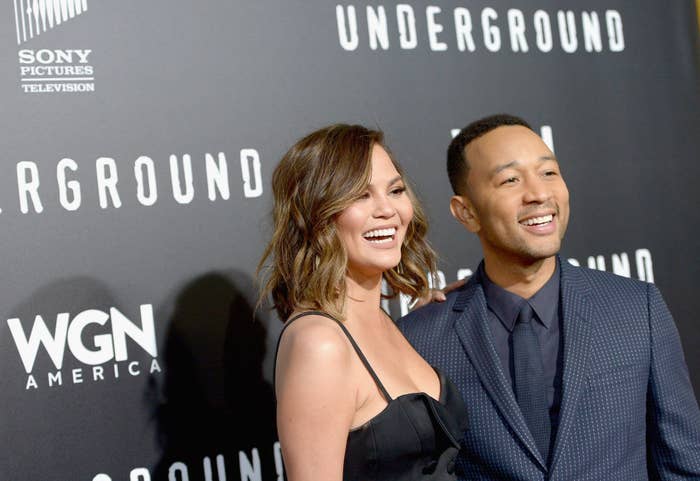 Which means that when they get a little time for some R&R, they go all out and have the most epic family vacations.
So when John and Chrissy — with Luna in tow (obvs) — went to Bali, they did everything from exploring all that nature has to offer...
...to eating local cuisine...
Chrissy summed up her trip to Bali with this Instagram post.
The caption reads:
We had the most beautiful, wonderful time in Bali. Como Shambhala, my body and mind have never felt so clear. Thank you for getting me to move again (first time since I was 8 months pregnant and Luna is ummmm 15 months old) and giving me some much-needed body and nutrition schooling! And thank you for dressing us in your beautiful, traditional ceremonial costumes! And don't worry, everyone. I still love me some .99 two tacos. Balance! #notbeingpaidtosaythis
Speaking of balance, Chrissy gave aerial yoga a shot and was a lot better at it than I would be.