The comedian tied the knot with chef Chris Fischer in Malibu last Tuesday.
Amy's BFF Jennifer Lawrence, who was a guest along with other celebs such as Jake Gyllenhaal and Chelsea Handler, spoke to Entertainment Tonight about Amy's special day.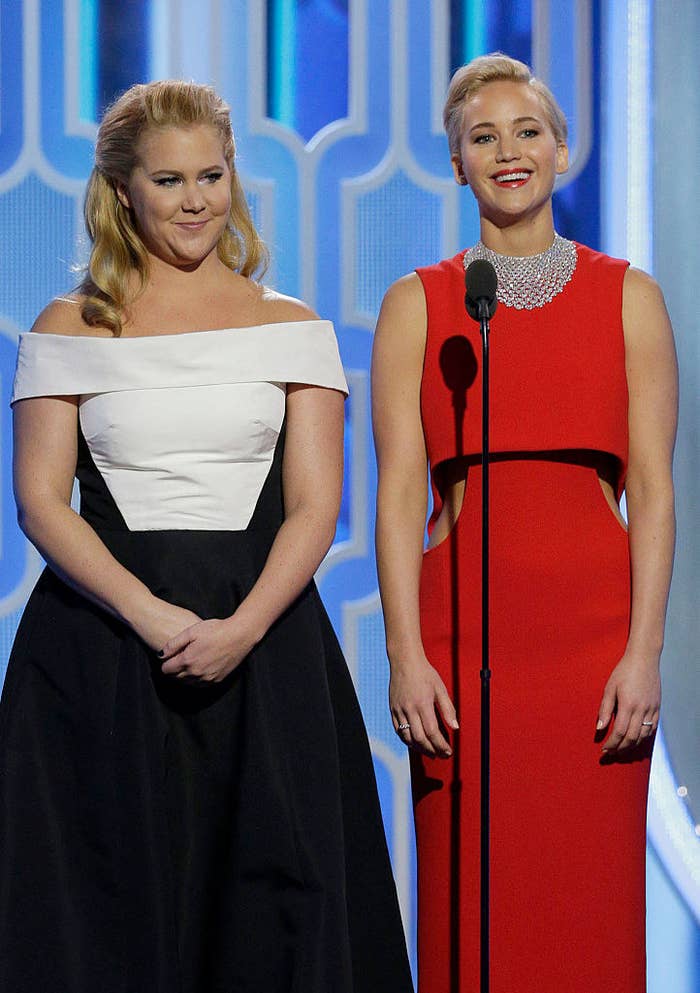 She said, "It was beautiful. It was very sudden, but it was — I was sobbing the whole time — his vows were stunning."
"When two people really love each other and they really mean it, it shows."
"And it was a beautiful ceremony, and an amazing time. I couldn't be happier for them."
How sweet! Congrats again, Amy!