Emily Ratajkowski's Armpit Hair Is Causing A Controversy On Instagram
"Do your thing ladies, whatever it might be."
You know Emily Ratajkowski. She's a model, actor, activist, and outspoken feminist.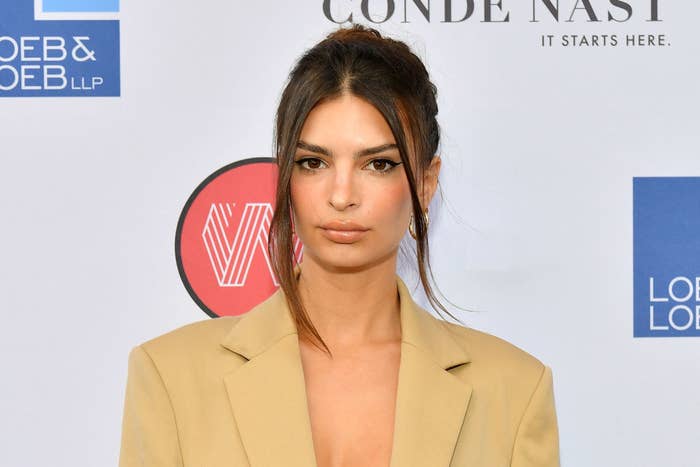 In a new essay for Harper's Bazaar, Emily shared her thoughts on femininity, gender, sexuality, and more. She also shared a photo of her armpit hair, sparking a debate on Instagram.
In her essay, she wrote, "If I decide to shave my armpits or grow them out, that's up to me. For me, body hair is another opportunity for women to exercise their ability to choose — a choice based on how they want to feel, and their associations with having or not having body hair."
"On any given day, I tend to like to shave, but sometimes letting my body hair grow out is what makes me feel sexy. And there is no right answer, no choice that makes me more or less of a feminist, or even a 'bad feminist,' to borrow from Roxane Gay."
"As long as the decision is my choice, then it's the right choice. Ultimately, the identity and sexuality of an individual is up to them and no one else."
...but others (mostly men) commented "unfollow" or stated that not shaving was unhygienic (I guess most men are unhygienic, then??) or "not womanly."

But fans defended Emily against the haters, saying that she was "using [her] privilege to fight for individual freedom and destroying beauty dogmas."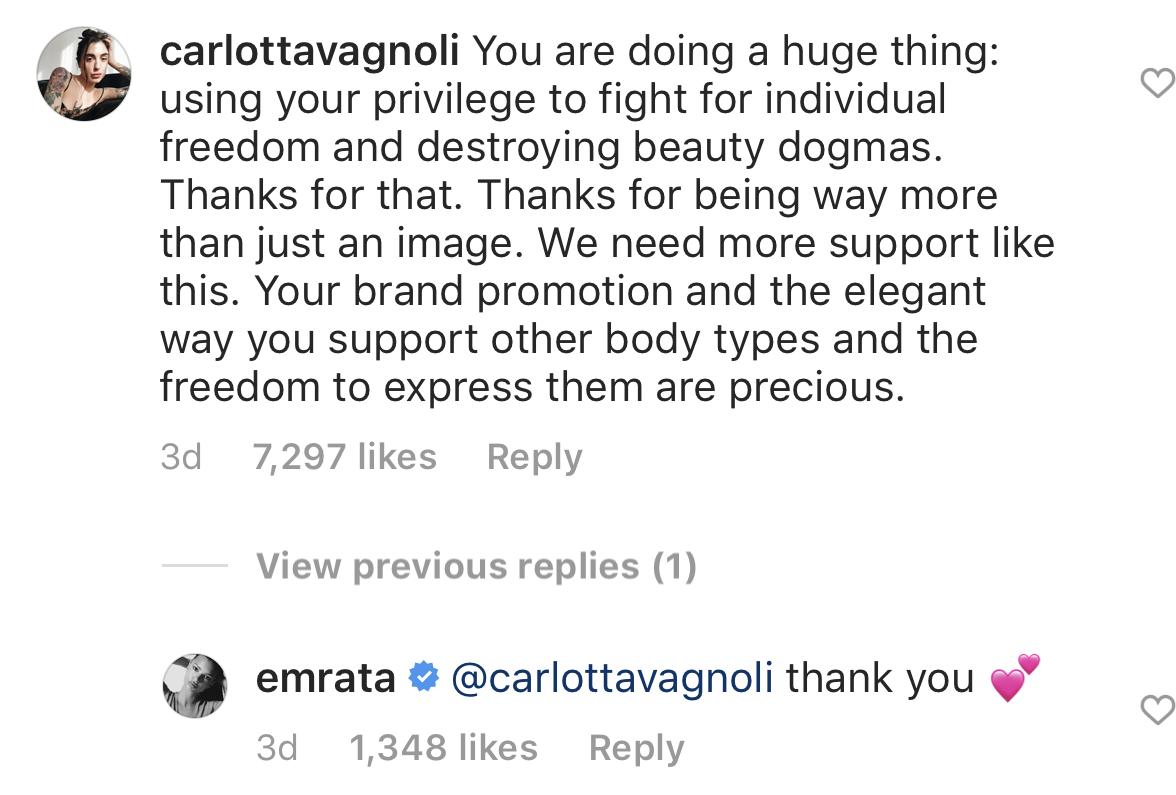 Others pointed out that something that grows naturally on everyone shouldn't be labeled either "masculine" or "feminine," which, like, TRUE.
Thank you for a shining a light on this and speaking your truth!! You can read the rest of Emily's essay here.