Anyone who's seen, let's be honest, even one episode of Game of Thrones probably knows that the show has quite a bit of nudity.
Well, in a recent episode of Dax Shepard's podcast Armchair Expert, Emilia Clarke opened up about what it was really like filming nude scenes on the hit show.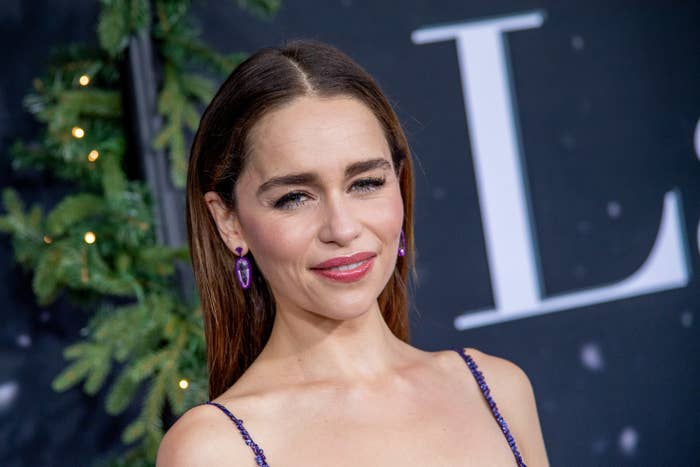 The 33-year-old said, "Season 1 was what it was — it was a fuck ton of nudity... and obviously I took the job. And then they sent me the pilot, they sent me the scripts, and I was reading them and it was like, 'Oh, there's the catch! Ooh okay, alright then.'"
"I'd been on a film set twice before then and now I'm on a film set completely naked with all these people."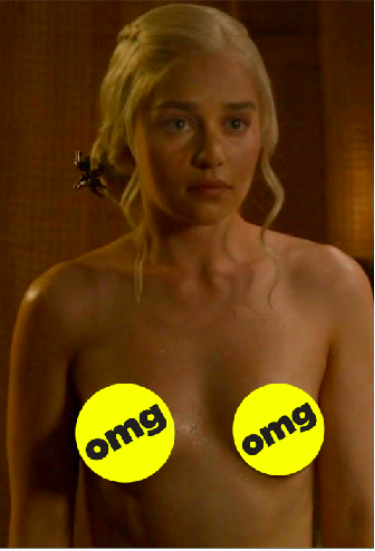 Emilia admitted, "It was definitely hard, which is why the scenes, when I got to do them with Jason [Momoa] were wonderful because he was like, 'No, sweetie, this is not okay' and I was like, 'Oh.'"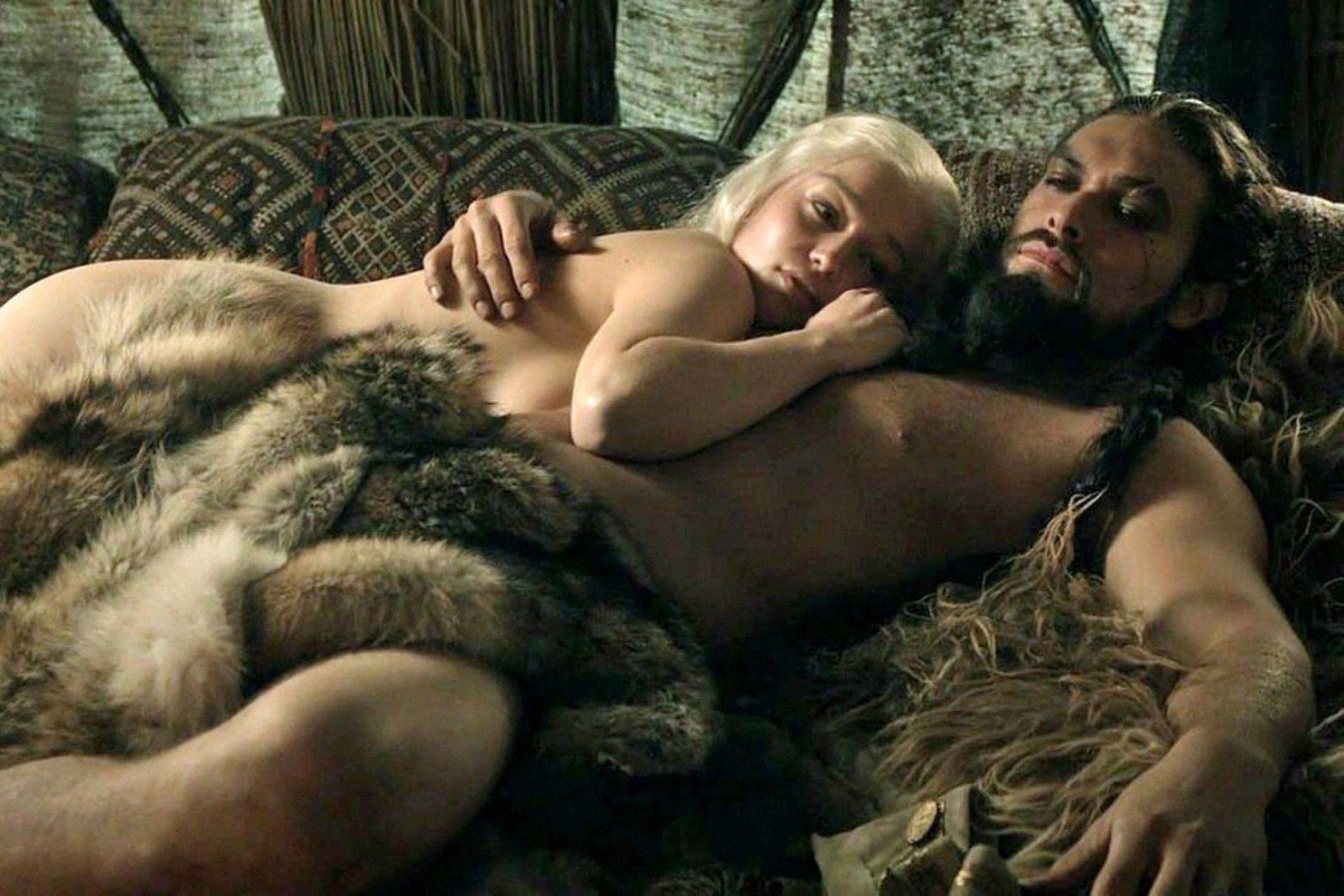 Emilia went on to say how helpful it was to have Jason on set, who played her love interest in Season 1:
He took care of me, he really did, in an environment where I didn't know I needed to be taken care of. It's only now that I realize how fortunate I was with that, because that could have gone many, many, many different ways. Because Jason had experience, he had done a bunch of stuff before coming on to this. He was like, "Sweetie, this is how it's meant to be and this is how it's not meant to be, and I'm going to make sure that's the way it goes." He was so kind and considerate, and cared about me as a human being.
The Last Christmas actor added that, after years of doing the show, she finally knows what she's comfortable doing: "When I did the last nudity that I did for the show, I was like, 'I am owning this. This is mine. They've asked me to do it, and I'm fucking game.'"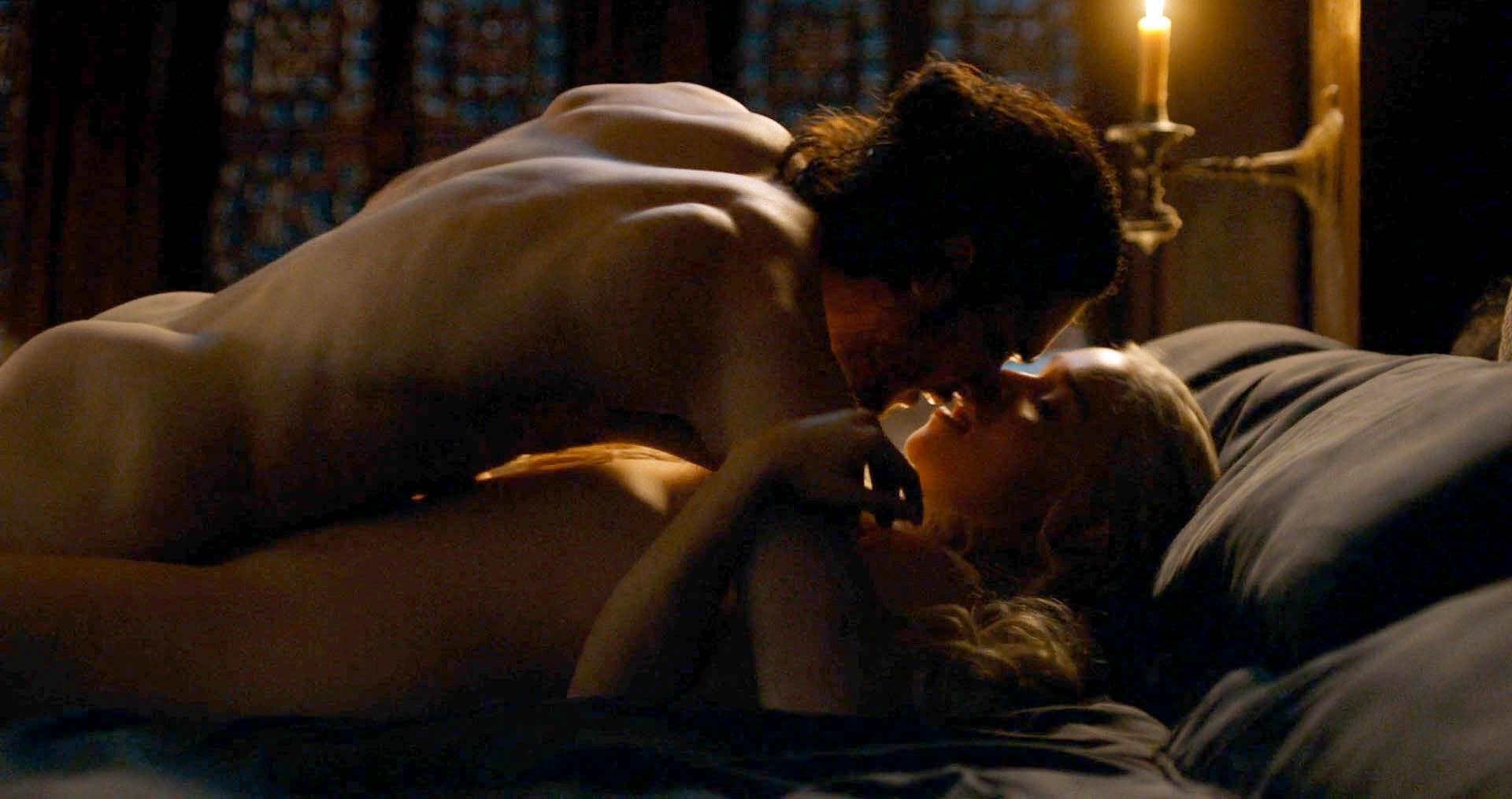 And she also has no problem speaking up when she's not comfortable: "I've had fights on set before where I'm like, 'No, the sheet stays up,' and they're like, 'No, you don't wanna disappoint your Game of Thrones fans.' And I'm like, 'Fuck you.'"
Ultimately, she said doing nude scenes "brings into the question what it is like being under the gaze of people you'll never meet and will never know."