People Are Praising Demi Lovato's National Anthem Performance At The Super Bowl
"Onnnee dayyy..."
Ten years ago, Demi Lovato tweeted that one day she was going to sing the national anthem at the Super Bowl.
And she just did.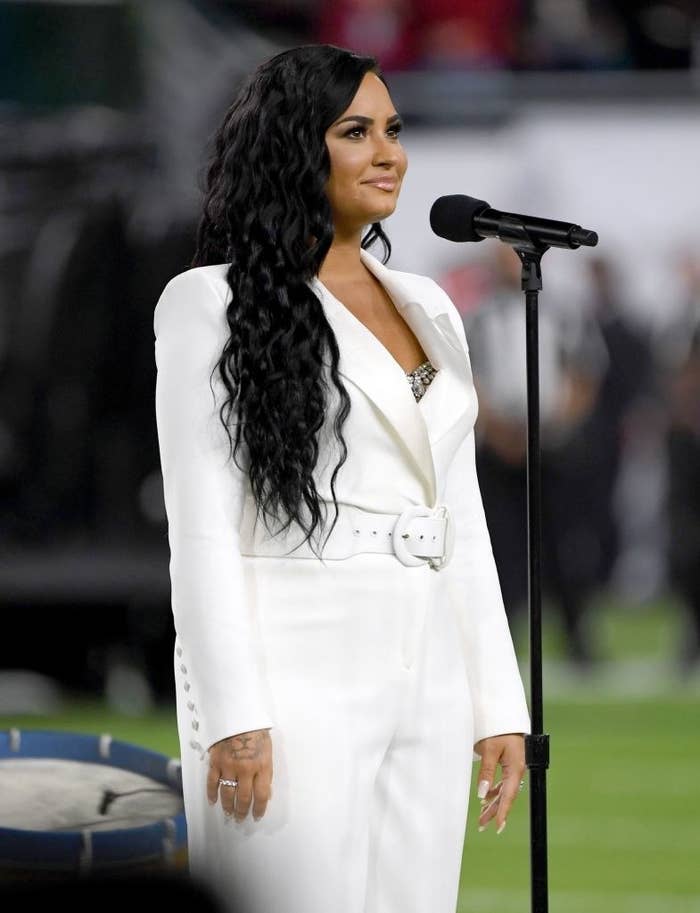 The 27-year-old "Anyone" singer absolutely dominated her performance at Super Bowl LIV.
Seriously, people loved it so much, #YesDemi started trending on Twitter.
Ahead of her performance, Demi posted the throwback tweet on her Instagram, along with the caption, "Dreams do come true."
Then, once again, she put her dreams out into the universe, tweeting that — with the national anthem under her belt — one day she was going to perform the halftime show at the Super Bowl.
See you in 2030, Demi!