Last night, the cast of Showtime's upcoming Twin Peaks revival flashed their smiles for the camera at the show's LA premiere.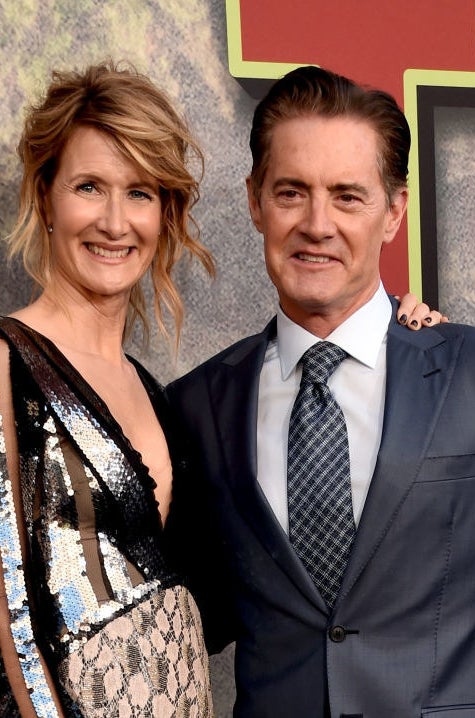 New mom and cast member Amanda Seyfried attended the event with her husband, actor Thomas Sadoski, and both looked 🔥🔥🔥 .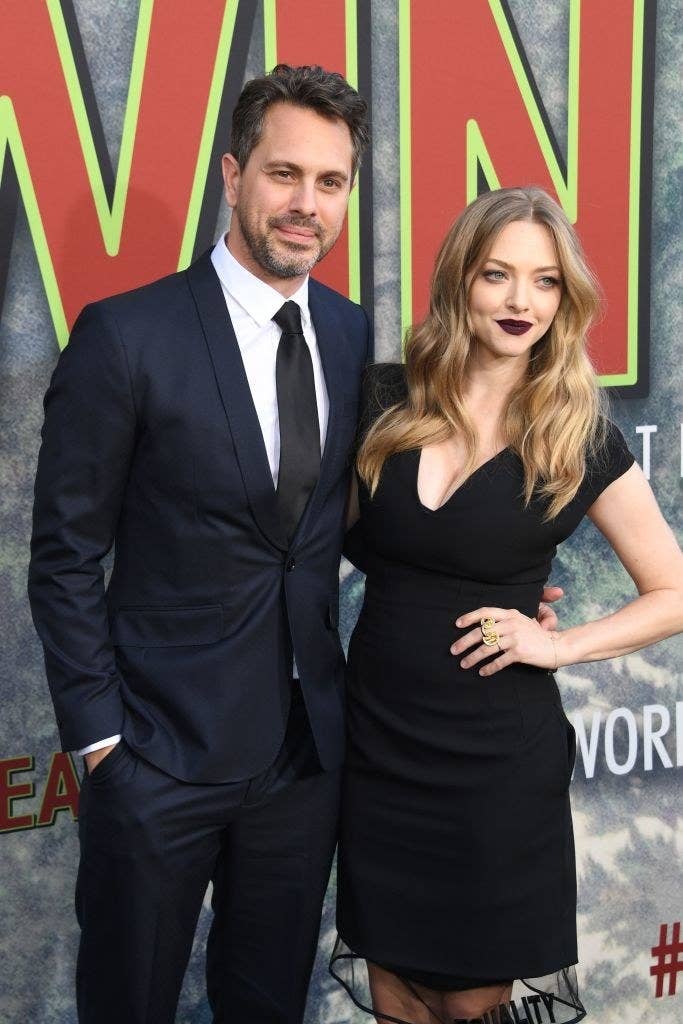 In fact, not only was Amanda's dress gorgeous, but it had a not-so-secret message sewn into the bottom hem.
The subtle message could be a nod to her previous vocalizations about the wage gap and gender inequality in Hollywood.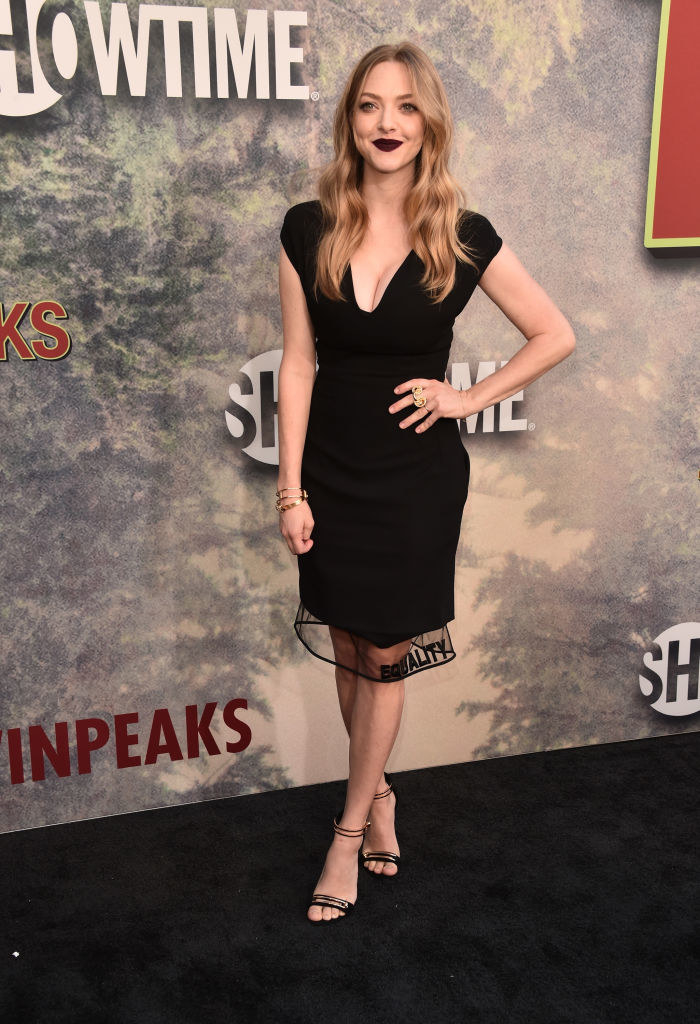 In a 2015 interview, Seyfried told UK's Sunday Times, "A few years ago, on one of my big-budget films, I found I was being paid 10% of what my male co-star was getting, and we were pretty even in status."