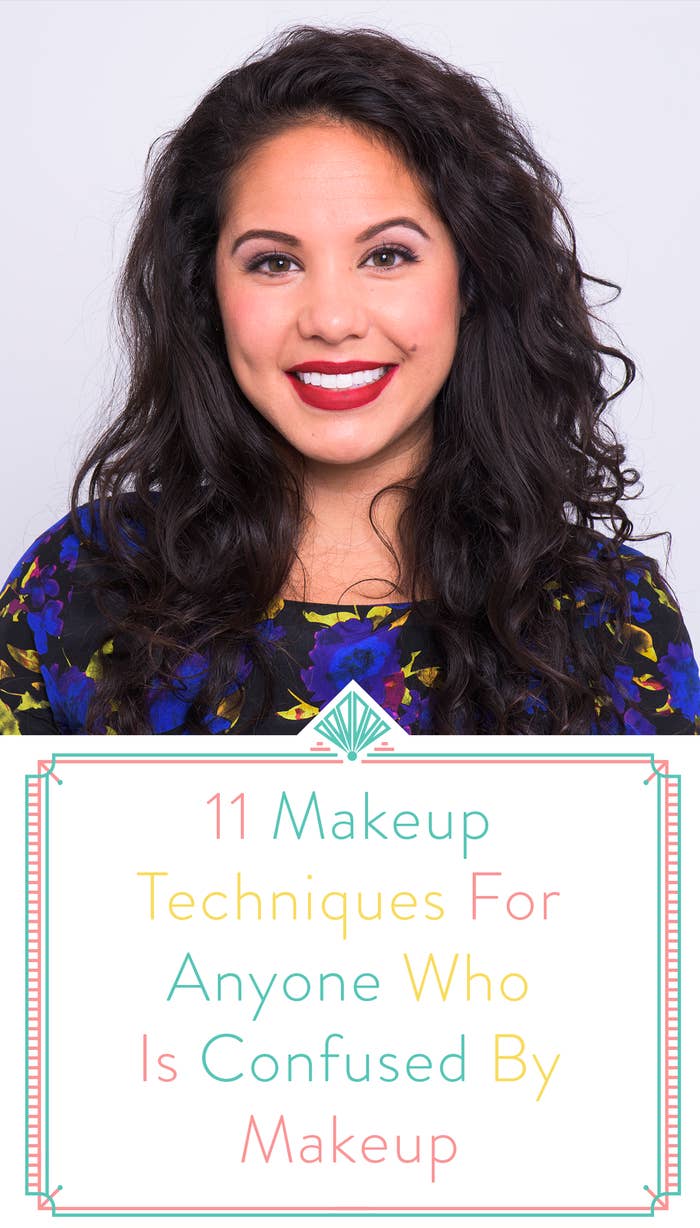 Use soft, light strokes as you apply.
Hair spray will keep your strays in place.
White eyeliner will act as a highlighter.

Primer will hold your shadows in place.
Light on the inside, dark on the outside.

Cover up blemishes and dark circles with concealer.
Foundation will give you a flawless look.
Draw an X as your guideline.
Avoid colourful teeth by using your fingers.
All images via Lauren Zaser / Design via James Devogelear / BuzzFeed
You can only learn what works best by experimenting, as there are tricks for every type of face, eye, brow, and lip shape. No matter what size, shape, or colour you are, get all the tools for your makeup routine at Shoppers Drug Mart.