It's Saturday at 1:00 am, where are you?

Home, and I've been here since 11

Side patio chatting up some of my friends that none of my other roommates know

Fraternity annex house, and I know most of the guys that live there

New stage reliving the glory days of freshman year

Now it's Sunday morning, what are you up to?

Emerging from my room at roughly 1 pm, donning my monogrammed robe and eye makeup from the night before

Already ran 4 miles, did my errands, wrote a paper and probably saved the world

Eating eggs and playing Chainsmokers in the kitchen

Not sure what I'm doing but I'm probably not home

What is your typical housekeeping role?

Cleaning the bathroom for fun

Sometimes bringing out the garbage and organizing the stack of Cosmos

Making sure nobody breaks in through the secret door

Clearing out the smoke from the sausage I cooked

EXAM TIME! How do you prep?

Move into King for the week

Study a lot and crush it, per usual

Study in bed and crush it, sometimes

Group study sesh in the living room with boys

We have two kitchens so you KNOW there's some good stuff cookin' up here. What's your favorite?

Quesadilla (incorrectly pronouncing the L even though you speak fluent Spanish)

Healthy chicken dish that I cooked a week's worth of #mealprepszn

Mozz sticks or sausage mac

Is wine a food? Jk probably grapes or Scotty's leftovers

You see the annoying neighbors leaving food out in hopes that stray cats will come by. What do you do?

Politely tell them the negative consequences of interacting with feral cats

Spray their asses with the cat repellant you bought

Go inside and pretend you didn't hear it- they're irrelevant anyways

What's your take on sorority life?

LOVE sisters and LOVE MY FAM OMG

Good except some people probably forgot I was still an active during recruitment

Trying desperately to stay relevant by hanging out with younger girls and telling stories about the "good ol' days"

Tequila sprite, but vodka sprite if I'm with someone who judges my love for the Mexican love nectar

Vodka sprite or KC tap (although I rarely have to pay for it)

Redskin or something fruity (it would be wine but don't think side sells it)

If you could pick your ideal Sideboy, what would he be like?

Someone that I've known since freshman year who my roommates are really good at making feel uncomfy when he comes over ~late night~

Probably younger than you, nice AF and shares your love of all things 100 proof

Over 6 feet is a MUST and odds are he's a business major in a particular fraternity

If he looks like Zac Efron and is DTN (down to Netflix), that's all I need ;)

We live pretty lavish lifestyles (aka the most expensive TWC cable package). How do you pay the bills?

I never shut up so working as a Tour Guide is right up my alley

Work off campus at a job that is relevant to my major

Find me at the circle desk in Armstrong at all hours of the day

TA for the same class for three years

What are you going to miss most about this lovely living space?

Not having to hear all of the cars right outside our door every morning

Relaxing ~ambiance~ of the living room

Living with all of my faves!!!!! Still love them even though I wasn't friends with them until soph year
Which Sidechicks Roommate Are You?
Safe to say Ms. Shin is the party animal of the bunch. When she's not at a job interview, some sorority meeting or talking about Spain, you can find her at one of many Uptown establishments (jk most definitely side bar) talking to a boy that is most definitely younger than her, or recovering from one of her various 4 day benders. Nothing to worry about because she's #employed, and if you need your computer fixed this IS major's the gal for the job ;)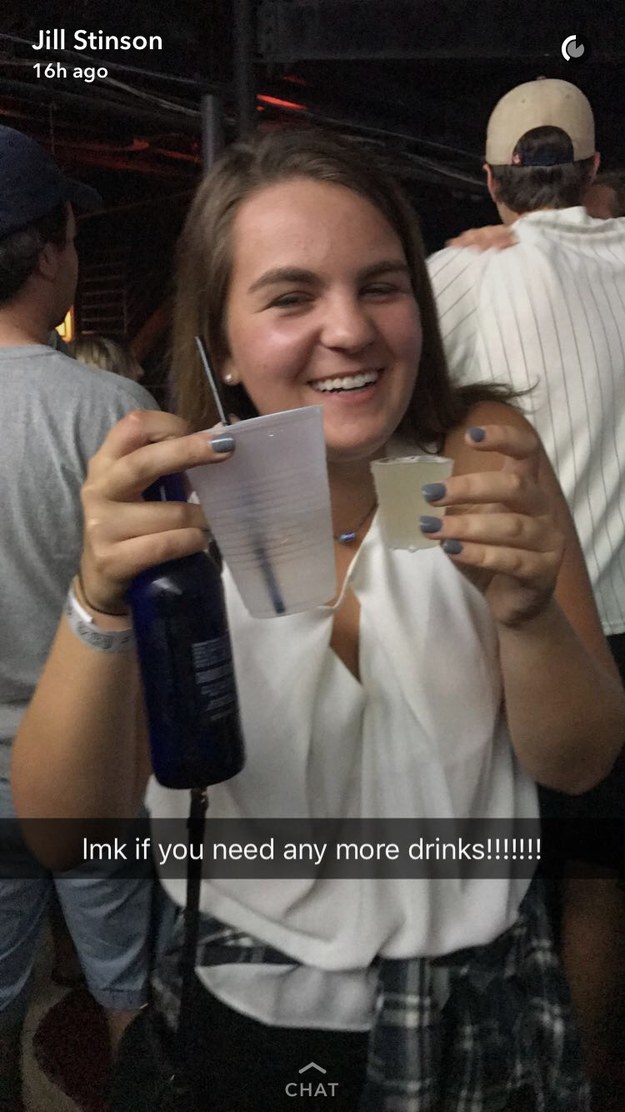 Sitting at the bar at new, sipping on a vodka sprite from one of her many bartender ~acquaintances~ is J's thing. She is our resident blonde, and probably the only person who can eat THAT many mozz sticks and still look THAT good. While you can always find her on find my friends, you can rarely find her home at #12 once the sun goes down.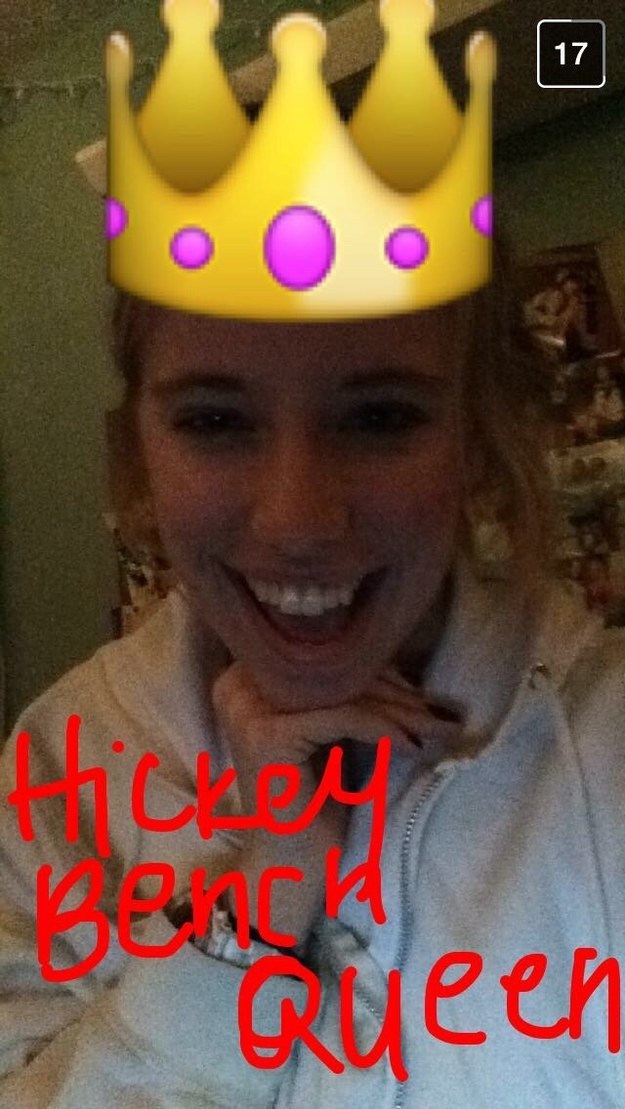 Aiiim_to_win all day erry day! This girl knows how to rock walmart sweatpants and an oversized TKE t-shirt like it's her job. Our resident nutrition major is always down to bake us some rad desserts and inhale skippers between the hours of 12-2 am. Need a break from your stressful day? Aim will be waiting for you with a shatter-proof glass and a big ass bottle of chardonnay.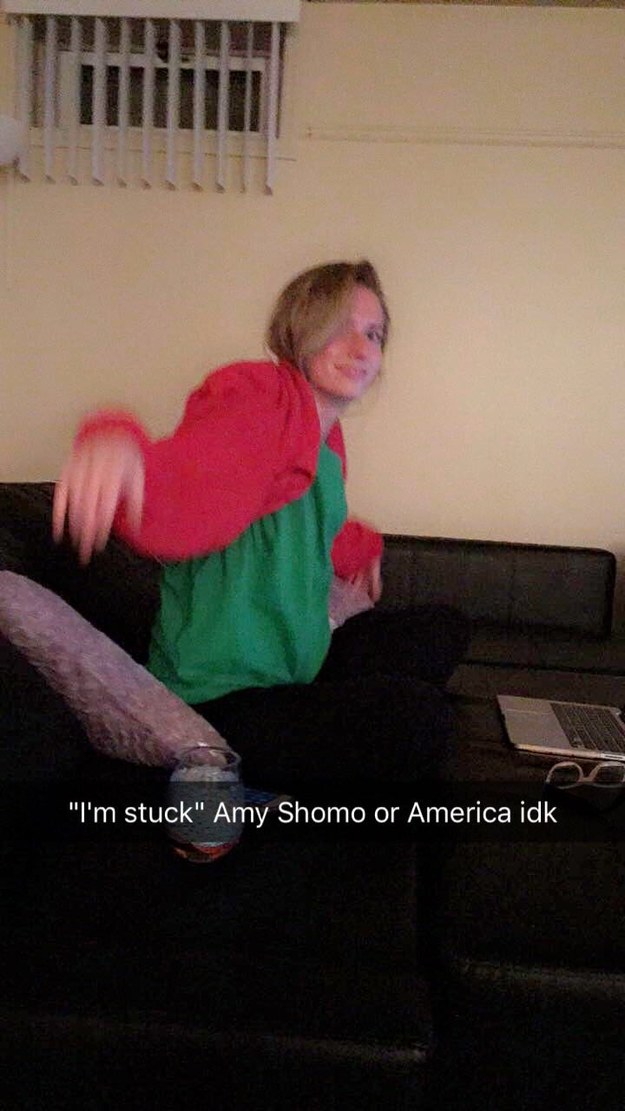 RUN MARY RUUUUN! This fit roomie splits her time between running shit at armstrong and running miles a day. Mur is her name, Bravo reality shows are her game! Also, while the rest of us are content in sweatpants all day and night, you can always find mary wearing something #trendy on her insta story. You KNOW it's gonna be a good night when you see this chick hangin against the mirrors at side.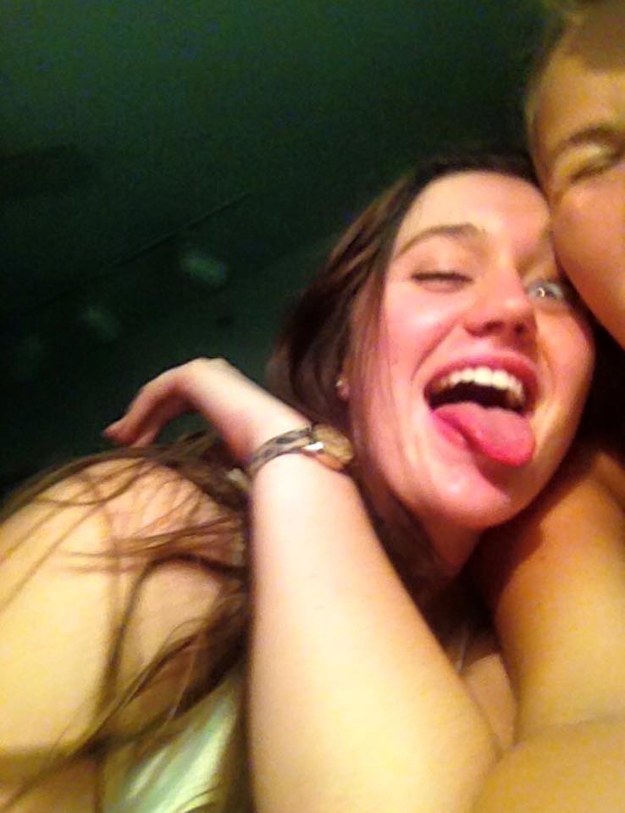 This post was created by a member of BuzzFeed Community, where anyone can post awesome lists and creations.
Learn more
or
post your buzz!