And since Daft Punk kept their helmets on like usual, people on Twitter started cracking jokes.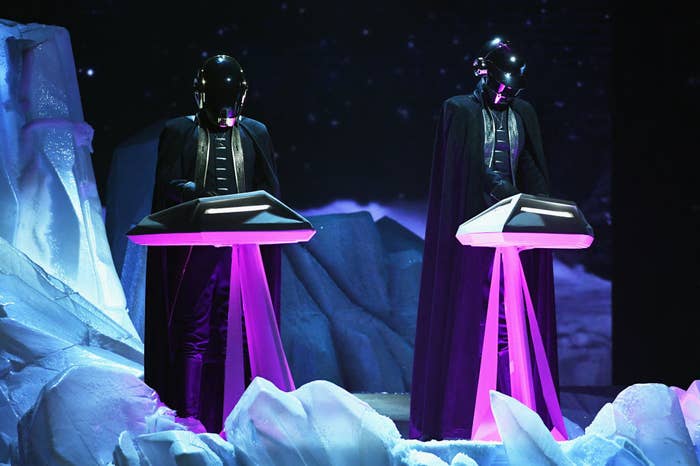 1.
Some think they're just some random teens:
2.
Or two rent-for-a-performance guys:
3.
Then there were those who recognized the duo from a certain blockbuster:
4.
While the set made it seem like they could be in Superman.
5.
6.
Of course, there were Darth Vader comparisons:
7.
8.
10.
And some even recognized them as certain public figures:
11.
I GUESS WE'LL NEVER KNOW.*