Tom Brady is a super famous Quarterback for the New England Patriots. Chances are you know who he is even if you don't understand American football at all.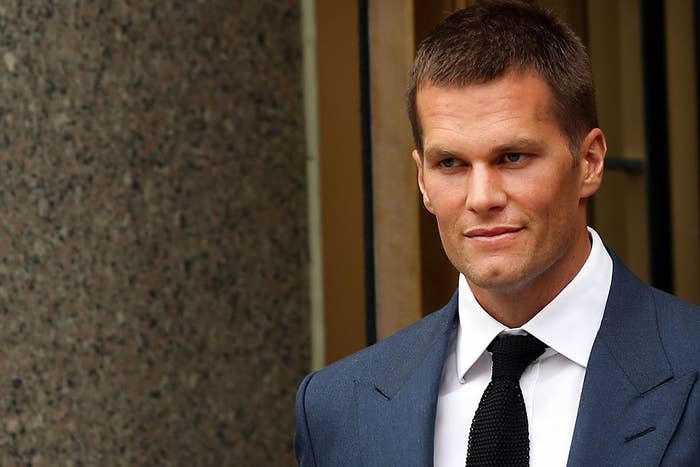 He's also married to supermodel Gisele Bündchen, who currently has 11 million followers on IG because, well, she's a supermodel.
Taking a page from his wife's book, Tom has finally — FINALLY — joined Instagram. And look, he's been on for one day, has two photos, and is already closing in on 734k followers.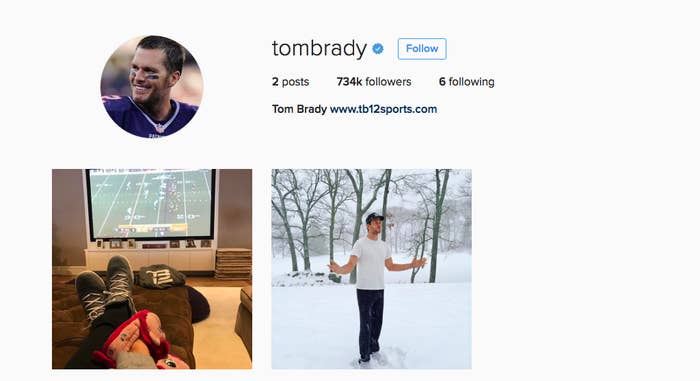 The first photo Tom posted is him looking like he's saying, "What is this thing that is falling from the sky?"
And his second photo is of his legs watching football with his daughter Vivian.
So, whether you love him, hate him, hate to love him, or love to hate him, Tom Brady is now on Instagram. Welcome, Tom!
This post was written by a native New Yorker. Go Giants.