Saturday, June 24th, was Solange Knowles' 31st birthday.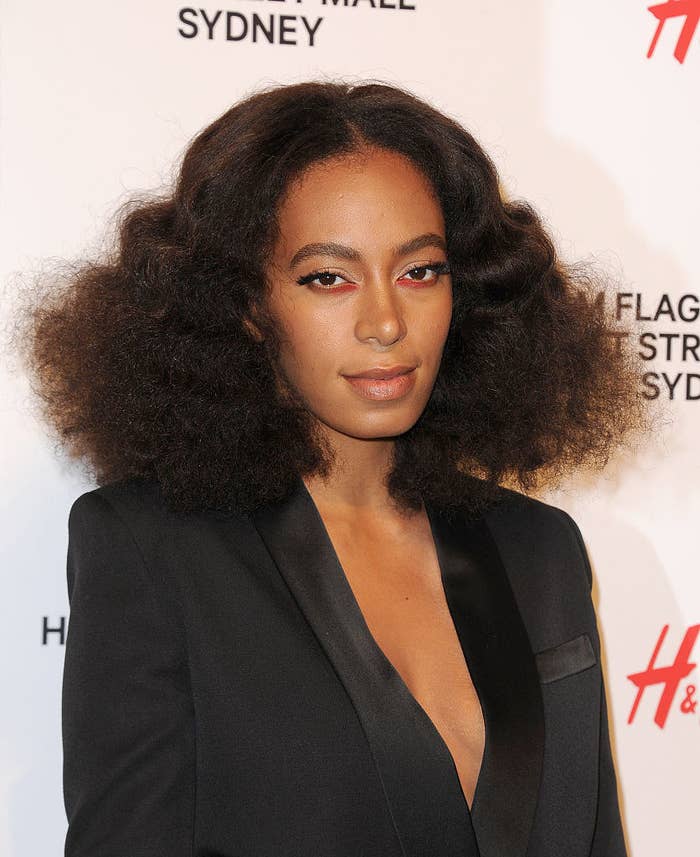 And to celebrate, her mom and all-around Instagram Queen, Tina Knowles Lawson, wrote the sweetest tribute on Instagram.
Happy Birthday my beautiful baby girl 31 years ago today you entered this world (when YOU got good and damned ready to come) !10 days late! We were all in love!!! You've been walking to the beat of your own drum every since!! I don't know anyone who is as headstrong and determined to do it thier way , no matter the consequences. I admire your courage , Boldness, intelligence , beauty , refusal to conform to others definition of (traditional beauty , your kindness, loyalty, love of family , great mom skills, fashion sense , work ethic , activism. I could go on. Its one story i will tell . The Asst. principle called me when you were in the 6 th grade and said you started a petition to discipline a teacher because she continuously allowed a student to harass and disrupt the class and keep the other kids from learning! She said you were disruptive and too grown , at which i said "go Solange" i was as proud as i could be! I told her so. You were always lite years ahead of your time . We are always here and got your back !! I love you with all my heart!!!
TEARS. ACTUAL TEARS. 😭 😭 😭 😭 😭
Tina also posted a video of Solange's appearance on Saturday Night Live, when she and Beyoncé lifted her up.
Sometimes moms know just what to say.
HBD, Solange!