Tim Gunn Burned Kanye West's Show So Hard That I Can't Even Function
"I think the only thing dumber than these clothes would be the people who buy these clothes."
Tim Gunn is pretty much a perfect human being.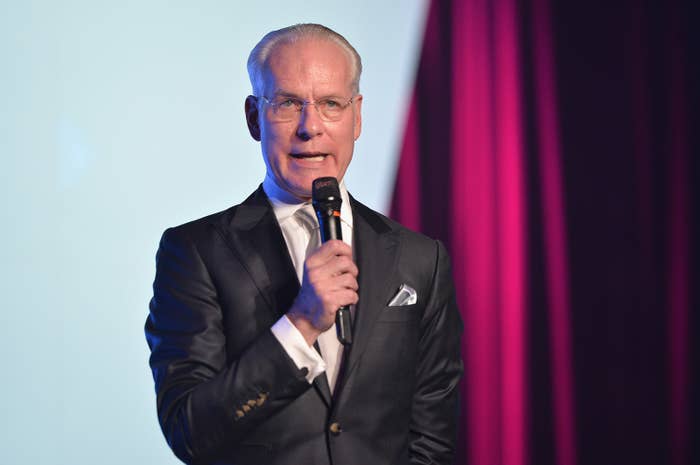 But while on Access Hollywood on Sept. 13, Tim might have out-sassed himself when asked about his thoughts on Kanye West's Yeezy fashion show.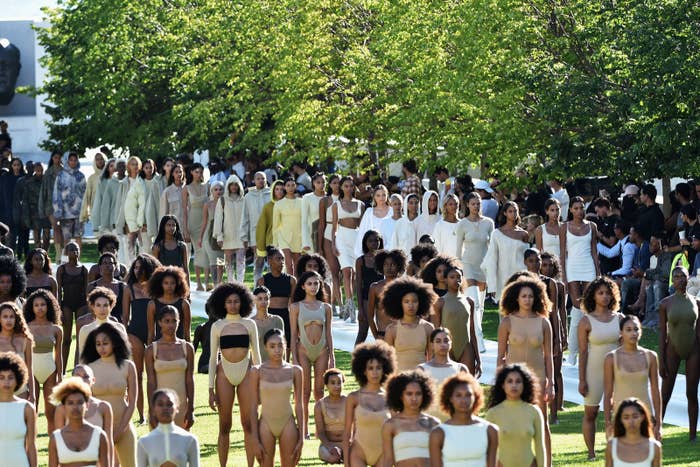 I'm totally perplexed about why the fashion industry has not looked at these frankly dumb, basic clothes and cried, "Hoax! Hoax!" I mean Kanye West is a sphinx without a riddle. I just don't understand why people are so in awe. I mean look at this, they're basically stretch undergarments.
And if that wasn't enough of a burn, when asked if people were actually buying Kanye's clothes, Tim responded with this kicker: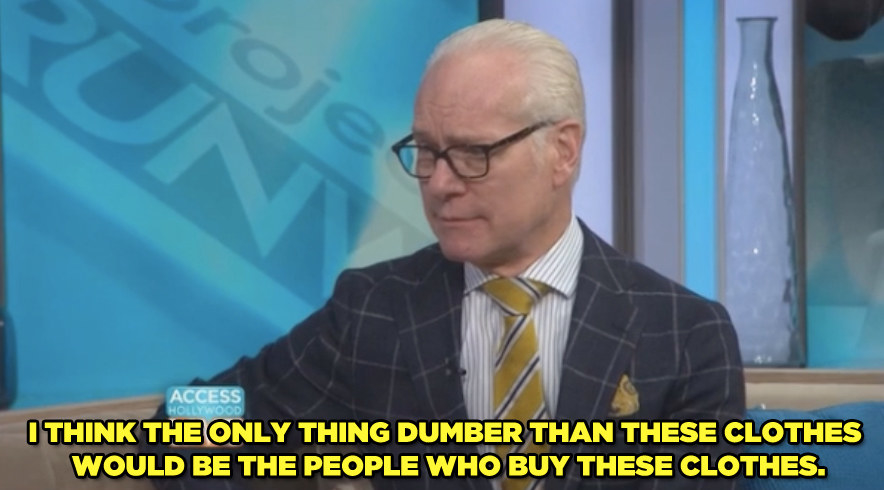 OH SHIIIIIIIIIIIIIIIIIIIIIIIIIIIIIT.