Adele Said No To Performing At The 2017 Super Bowl 'Cause She's A Badass
She doesn't really need it, tbh.
I love Adele. You love Adele. It's safe to say everyone pretty much loves Adele.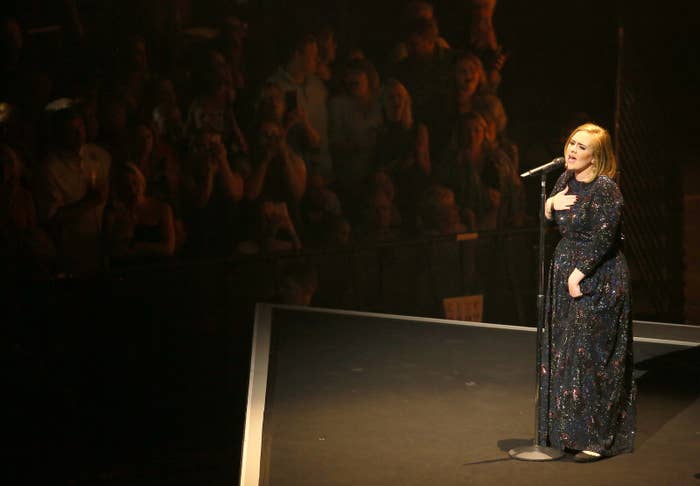 OK, glad we all agree that Adele is the best, but do you want to know something that'll make her even more legendary?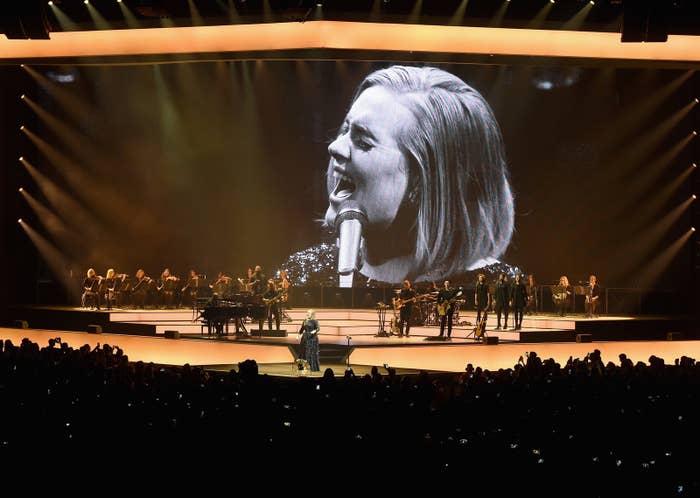 ADELE IS SUCH A BIG FUCKING DEAL THAT SHE TURNED DOWN THE 2017 SUPER BOWL HALFTIME SHOW.
That's right, she was all like, "Thanks, but no thanks."
At a recent concert, Adele ~revealed~ that she was asked to perform but she was sooooooo not into the idea.
Tbh, we'd watch you just stand there, Adele.
Adele went on to say that it was "very kind" that they had asked her and that maybe her next album will be a dance album.
Turning down the Super Bowl = legendary.