OK, I'm going to need you to take a deep breath. Close your eyes. Meditate a second. Know why? You're about to experience such perfection that you really need to be prepared for...
Priyanka Chopra, star of Quantico, at the Emmys this year.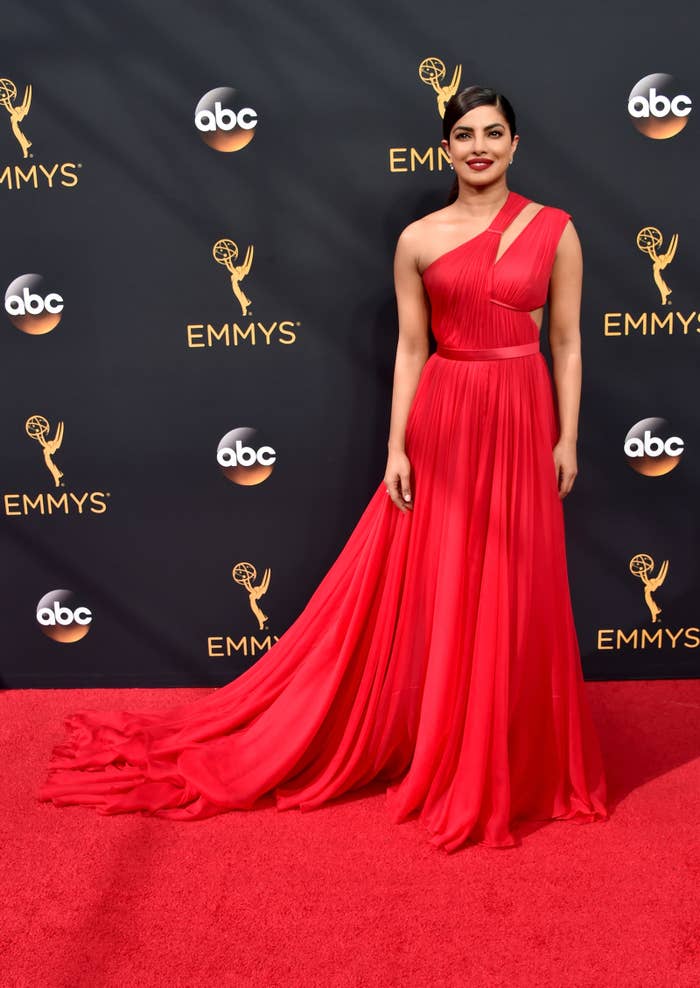 I mean, ifhkjdshfjksdbfkjwpsjfnspfjksanfkdnafkjdn.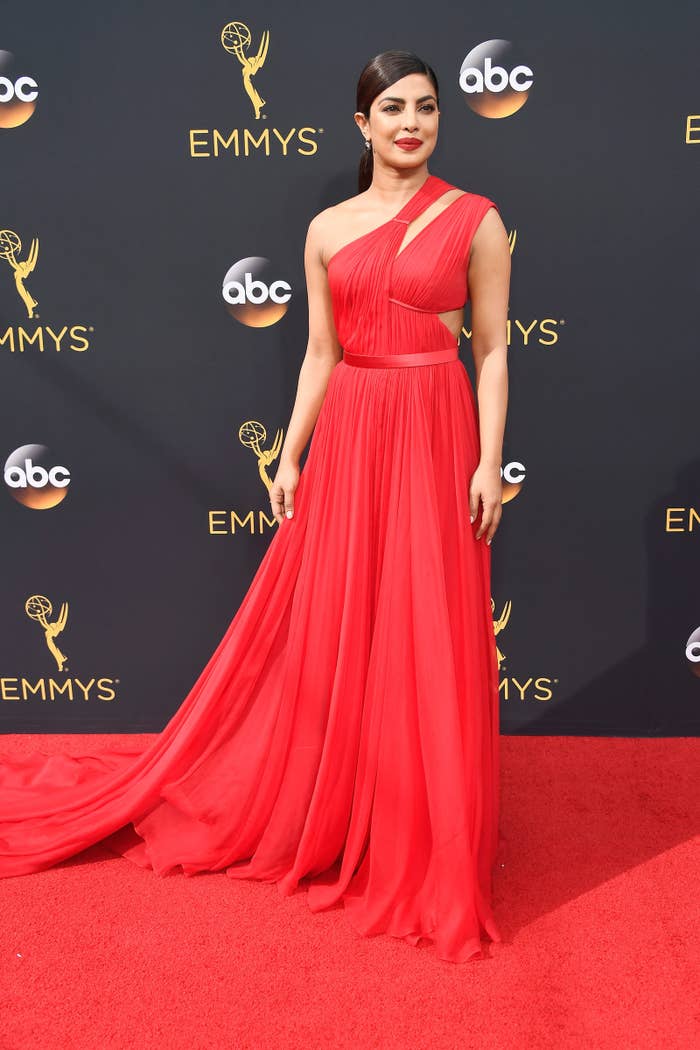 And in case your jaw hasn't dropped quite yet, just look at Priyanka twirlin' on dem haters.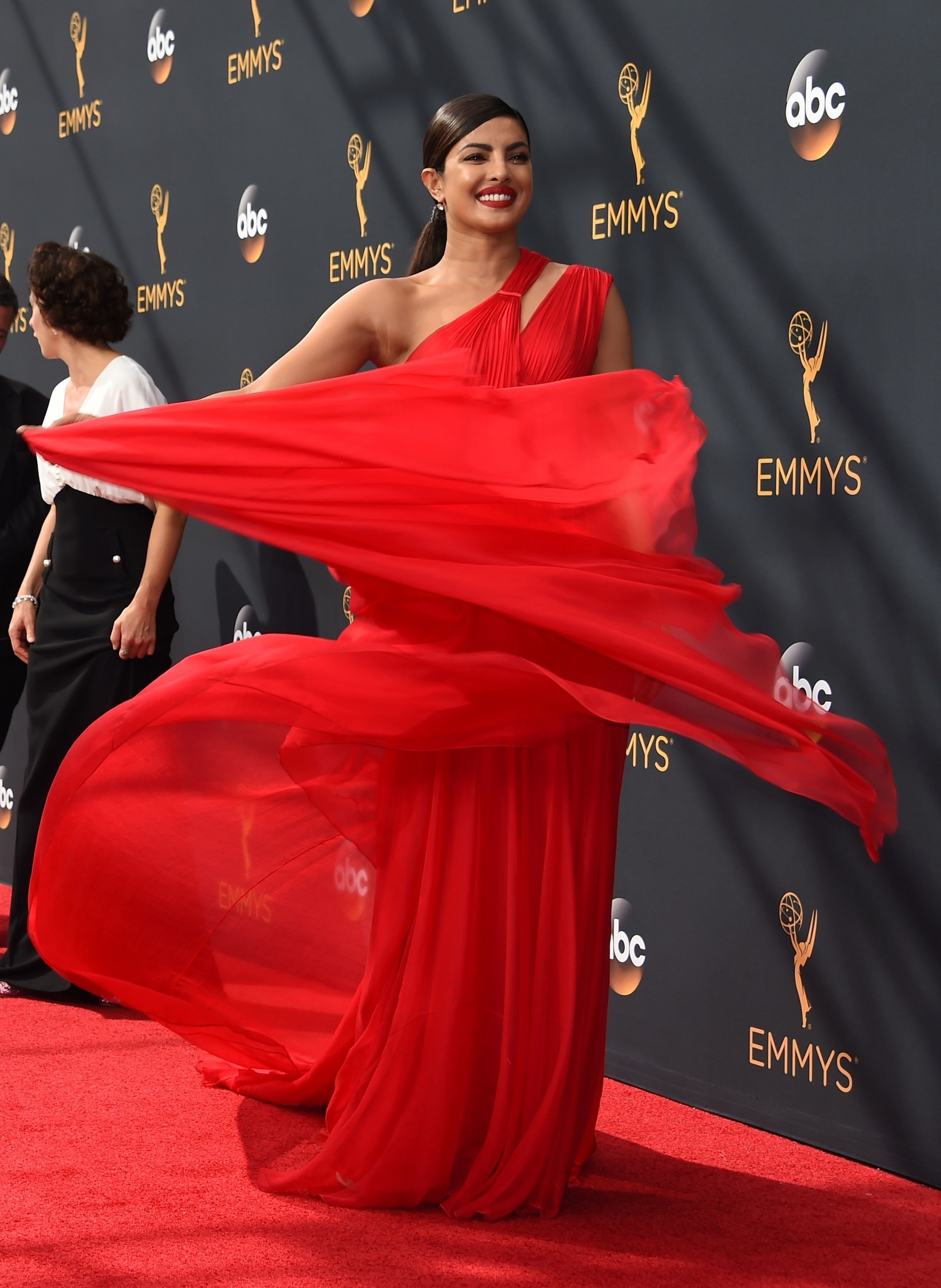 My heart.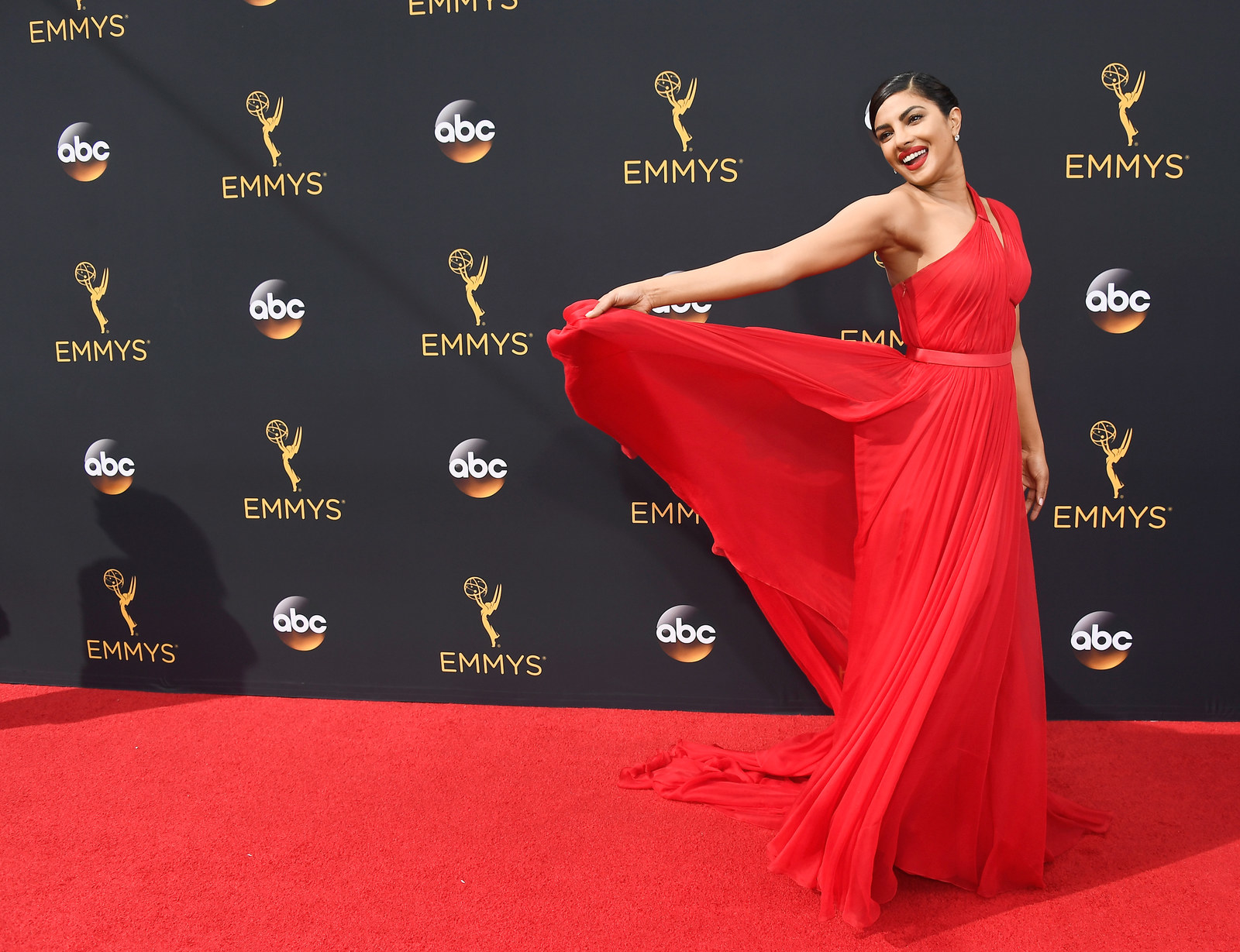 My head.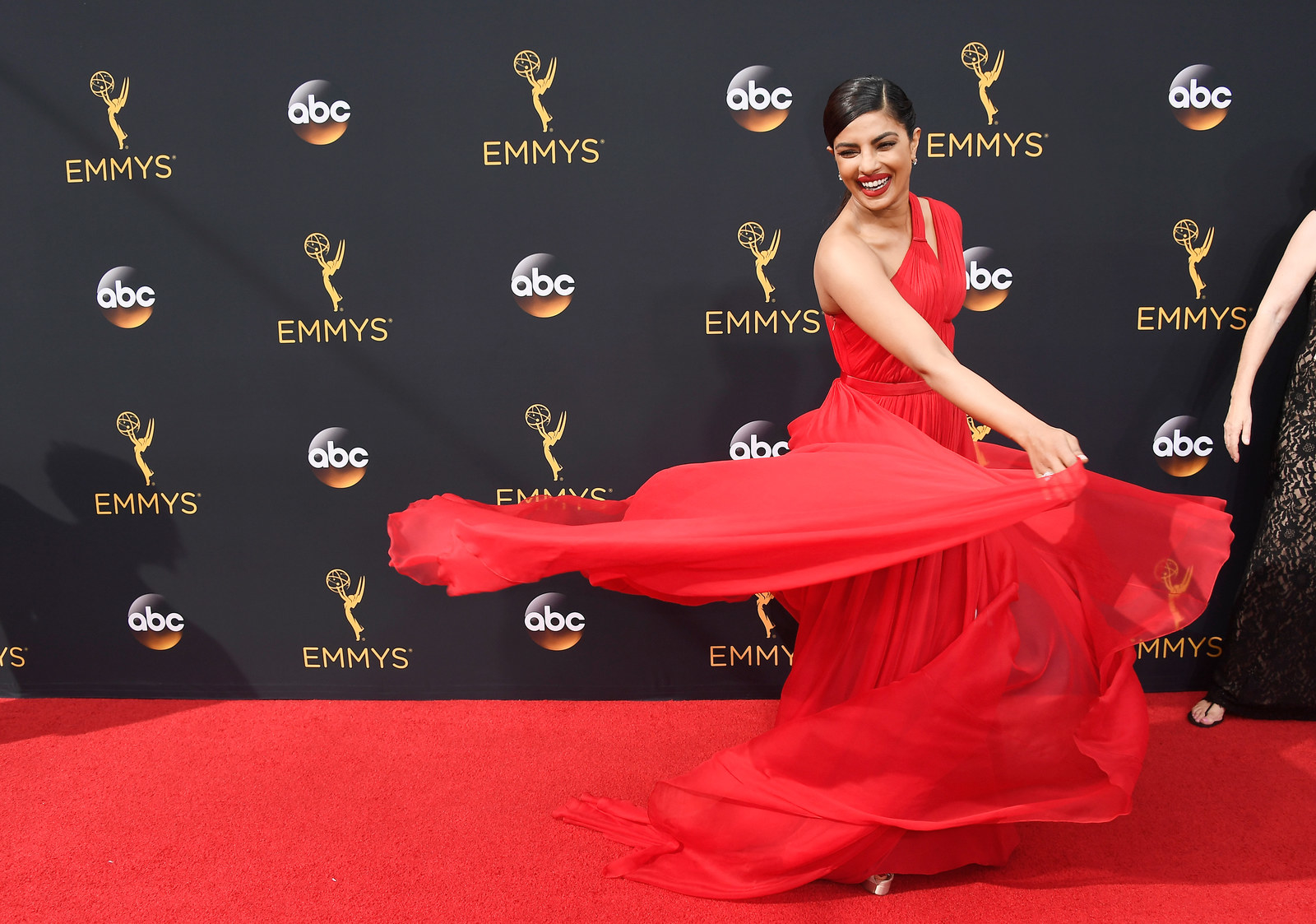 Everything has exploded.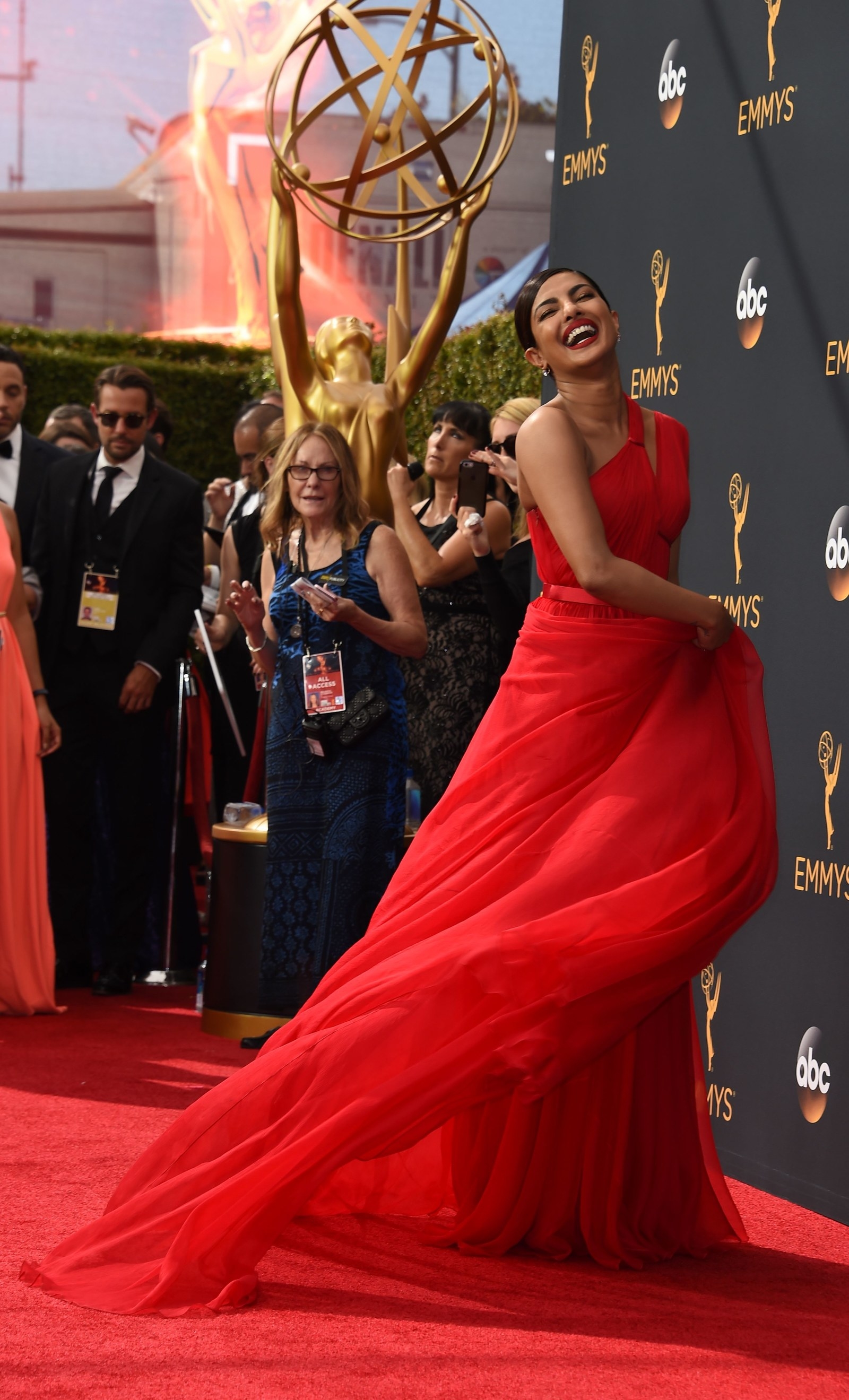 Some people say "Queen" by accident but I think in this case we can all agree that Priyanka is the Queen of the Emmy red carpet.