Miranda Kerr And Evan Spiegel Are Engaged
Bitmoji announcements are what 2016 is all about.
Guess who's engaged? These two peeps!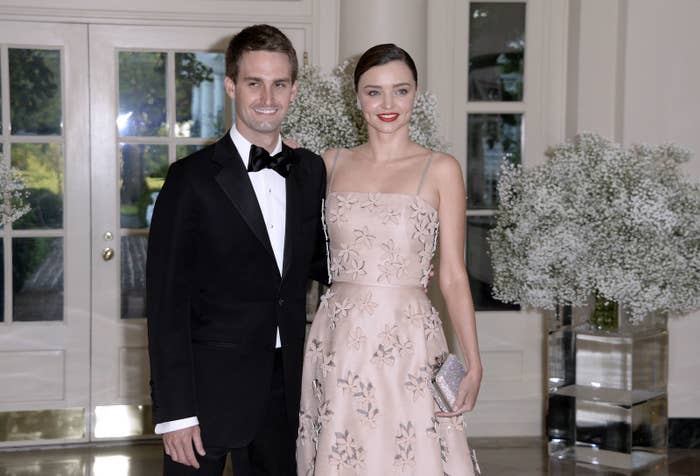 In case you don't know who these people are, you probably should: On the left, we have Snapchat co-founder and CEO Evan Spiegel, and on the right, supermodel Miranda Kerr.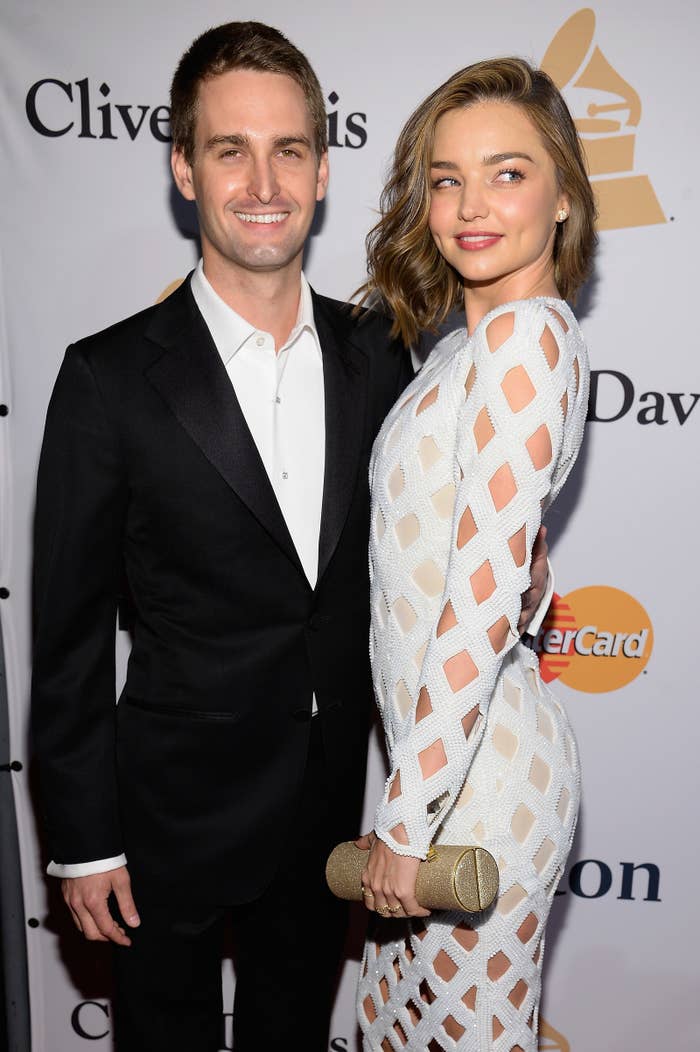 And since Snapchat has taken over the world, forcing humans to send their friends photos of themselves with a filter that makes them look like a puppy, Miranda decided to announce the happy engagement with a ring pic on Instagram and Snapchat. And you know, with a Bitmoji filter.
Remember how everyone used to hold a mug that says, "Does this ring make me look engaged?" Yeah, that's over. Apparently it's all about Bitmojis now.
Congrats, you two! Can't wait to see your wedding ceremony in a series of 50 snaps that last for 10 seconds each!