Hilary Duff went to a Halloween party Friday night. She's the leotard-wearing Pilgrim on the left.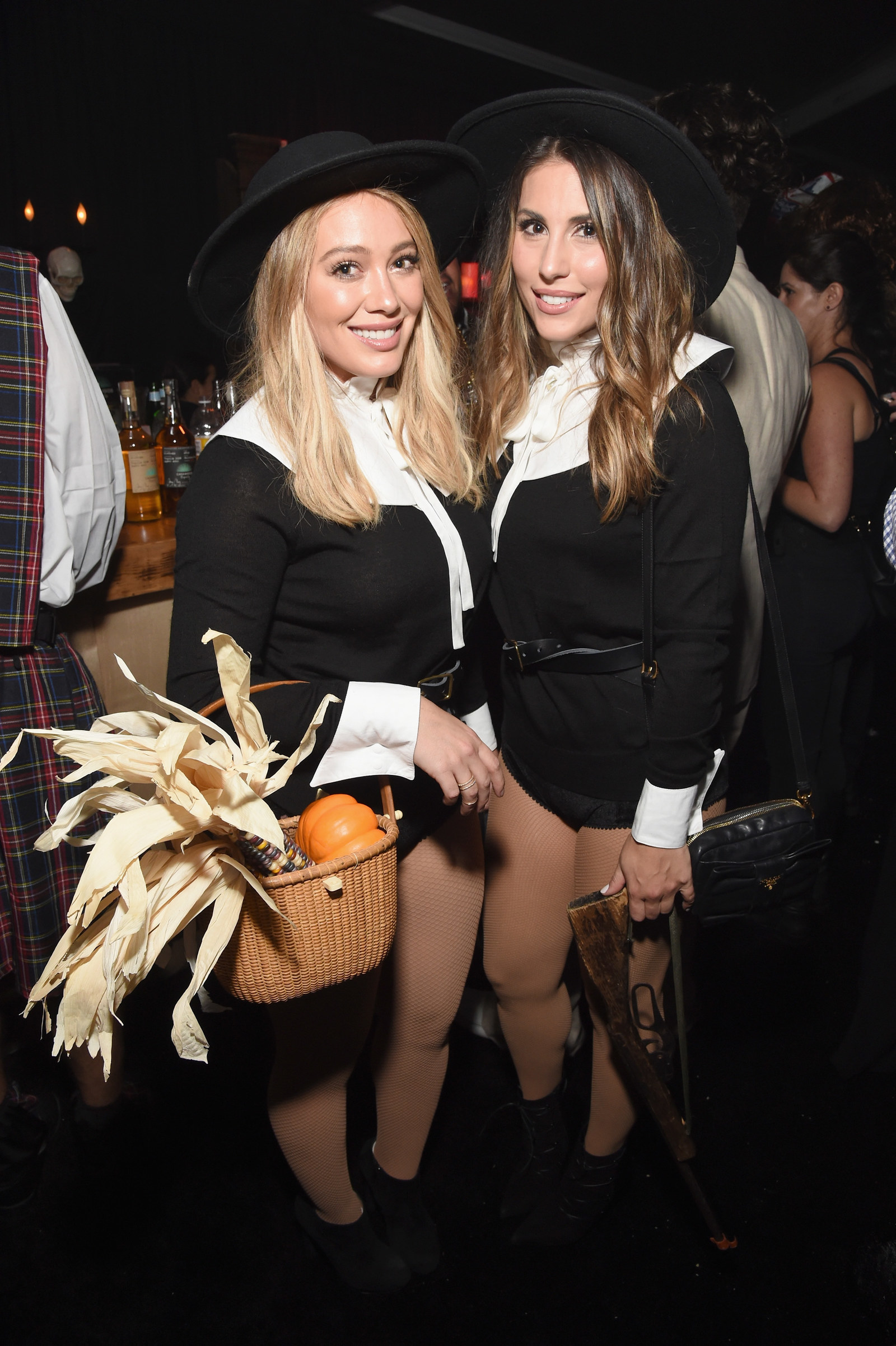 And she brought along her boyfriend, trainer Jason Walsh, who dressed up as...a Native American.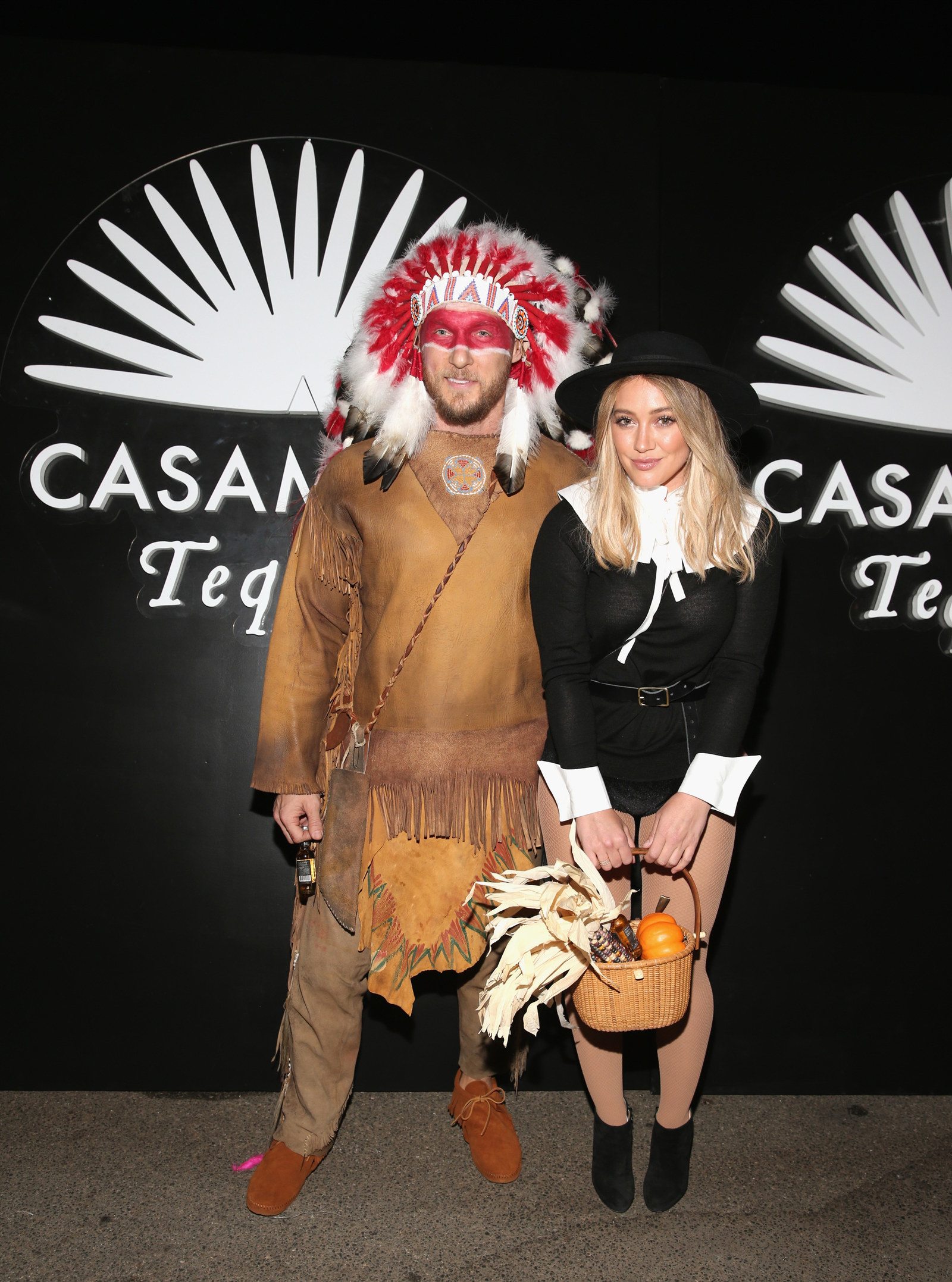 Yup, there's a lot going on here.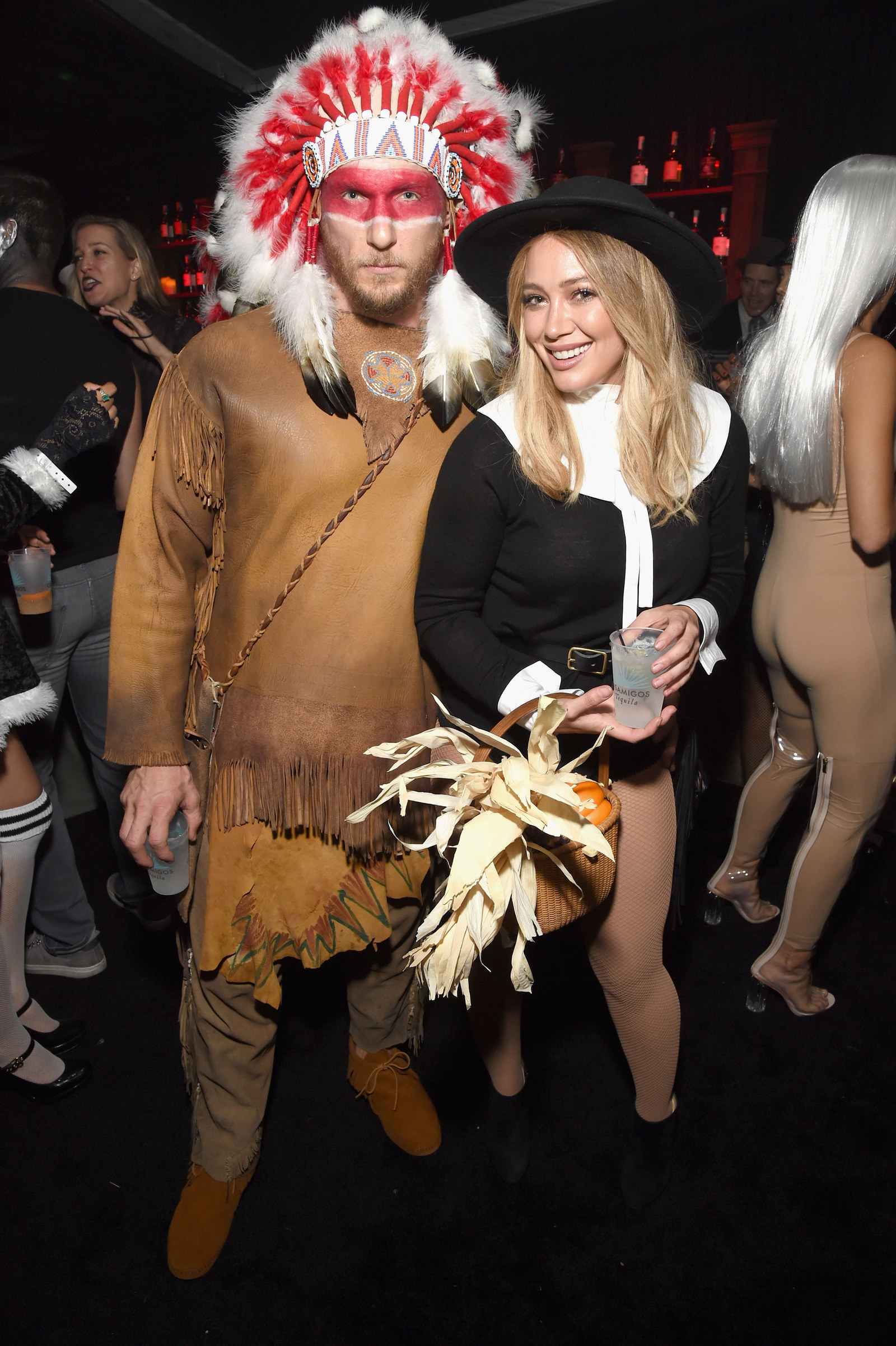 People were not having it.
The pair were called "insensitive and ignorant" for the cultural appropriation.
People demanded she and Walsh apologize.
Heck, they even brought Gordo into this.
Some people were especially angry since earlier in the week more than 100 Native Americans and their supporters were arrested in North Dakota while trying to stop the Dakota Access Pipeline from being constructed on sacred lands.
Hilary or Jason have yet to respond to the controversy, though Hilary has already had her Instagram flooded with comments and Jason's has been changed to a private account.
A representative for Hilary Duff did not immediately respond to a request for comment.
UPDATE
Hilary and Jason have both posted messages apologizing for the costumes.
"I am SO sorry to people I offended with my costume. It was not properly thought through and I am truly, from the bottom of my ❤️ sorry."
"I meant no disrespect. I only have admiration for the indigenous people of America. In hindsight I would not have made that decision. I apologize to anyone I may have offended."
Looks like there are no comments yet.
Be the first to comment!