Fact: Jimmy Fallon is a very funny dude.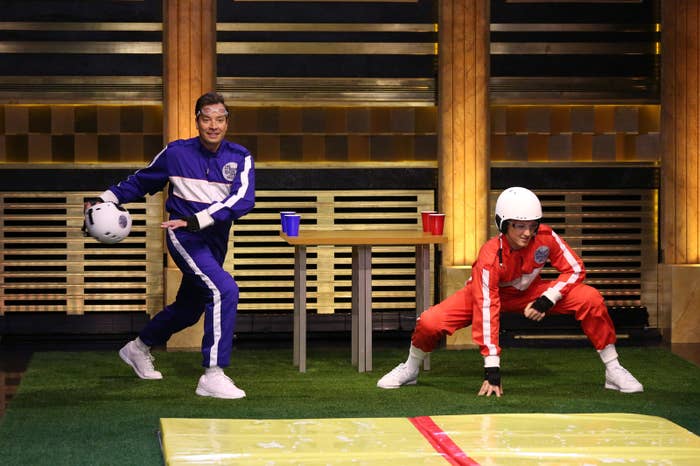 So when he presented the award for Video of the Year at the VMAs, he decided to step it up a notch and ~become~ Ryan Lochte.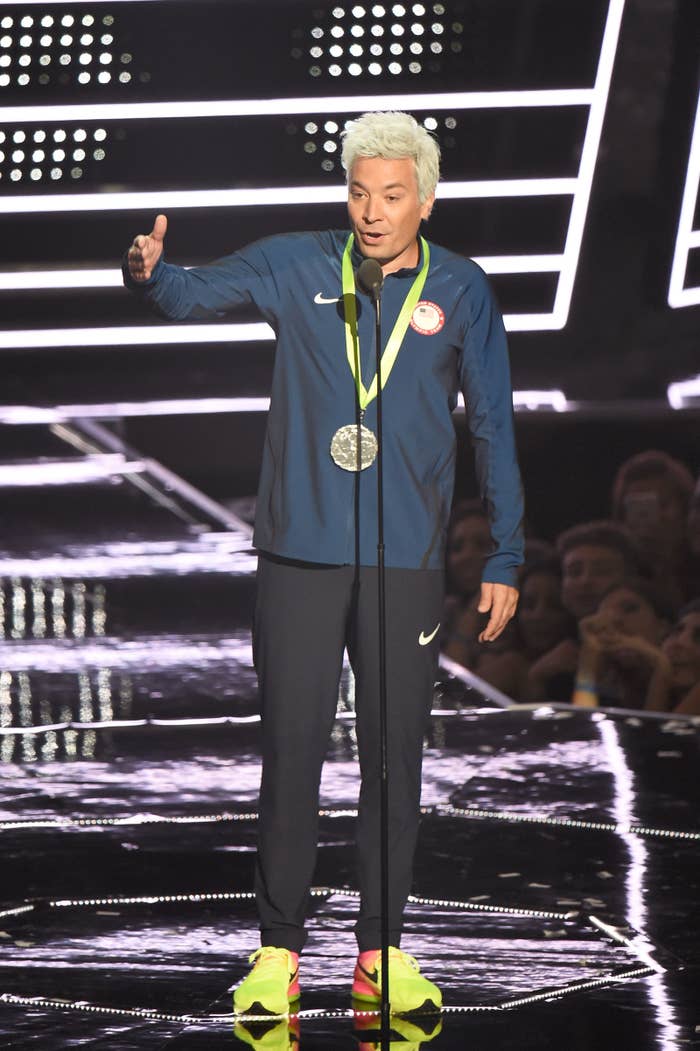 Jimmy/Ryan decided to open up by singing a few lines of his "jam"...
...which apparently he also wrote.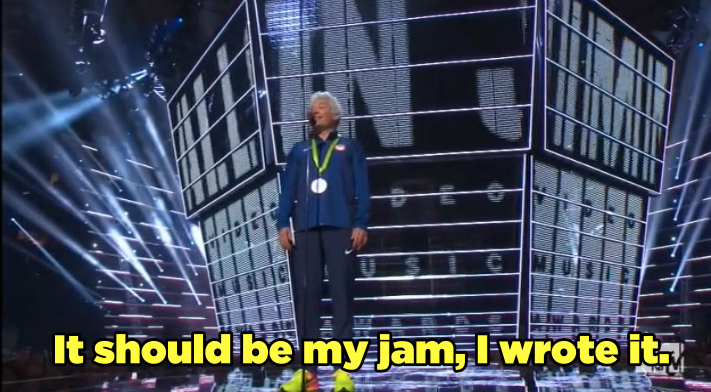 You know what else "Ryan" has done this year? Well, he gave Adele the infamous "Hello" flip phone.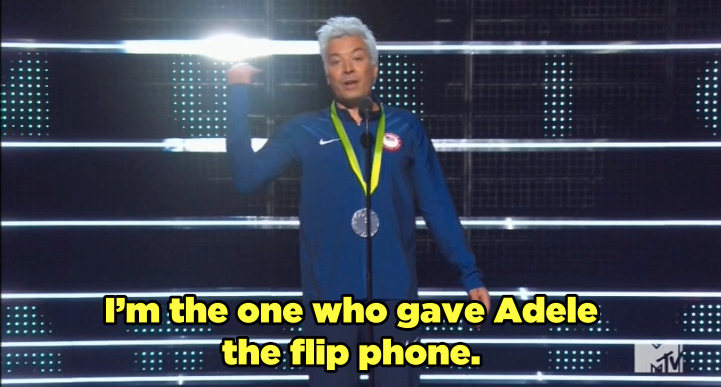 He had a 30-way with Kanye West.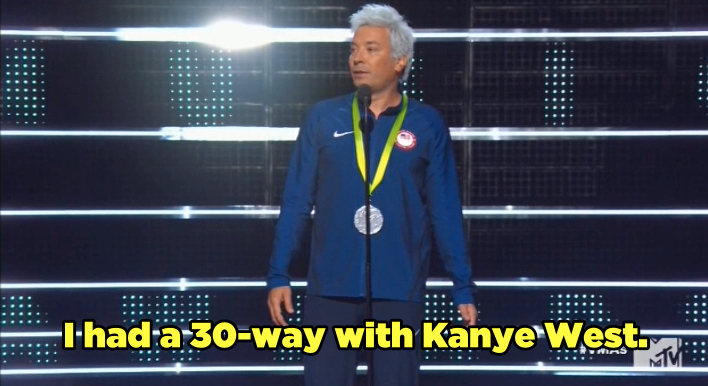 He made lemonade with Bey.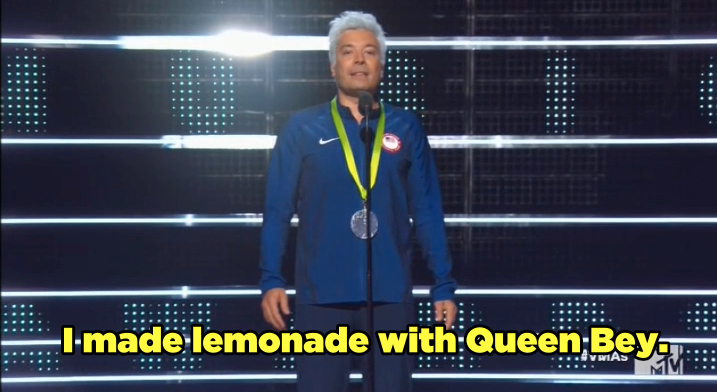 Oh, and he of course directed like every music video ever.
Oh, Jimmy.