This is Brooklyn Beckham. He's the eldest of four kids. Oh, and his parents are David and Victoria Beckham.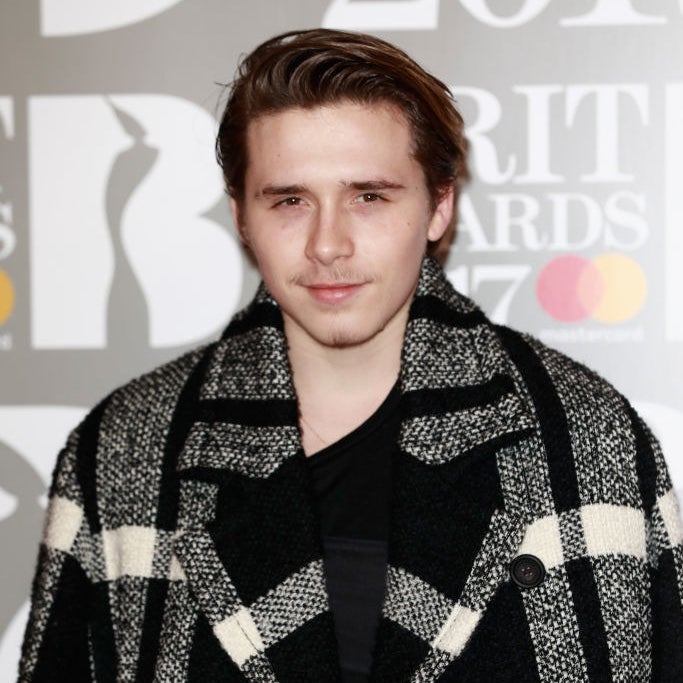 You might've heard of them.
On Saturday, March 4, Brooklyn turned 18!
So his whole fam decided to post some pretty adorable tributes to him on Instagram. The day before his birthday, Brooklyn's dad posted this:
Then on Brooklyn's actual birthday, David posted THREE more times. Here's number one:
So on this day 18 years ago this little man came into our lives.... To say we felt blessed is an understatement... From day one he never slept through the night the only way he would fall asleep is when I took him out in the car and it had to be BoyZone on the radio and he would drop right off.... Thankfully he now sleeps the whole night without needing a song ... Brooklyn has gone from this beautiful baby boy to become this handsome, polite and driven young man... I'm proud that he lived through my career with me and I'm even prouder about the person that he has become... Happy birthday Bust you can now officially take dad for a drink down the pub.
Victoria posted a slideshow of her own:
And it looks like this photo is v popular in the Beckham household:
Brooklyn's two younger brothers joined in on the birthday greetings. Romeo wrote, "Happy birthday to my bro @brooklynbeckham love u lots."
He also posted this absolutely adorable photo of him and Brooklyn cuddling up:
Cruz decided to honor his bro with this precious collage:
Youngest sibling Harper is only five, so I'm guessing* that she doesn't have an Instagram.
Happy birthday, Brooklyn! And to the entire Beckham family: Please keep being awesome.
Looks like there are no comments yet.
Be the first to comment!