And this year, Emma decided to keep the whole looking-incredible-thing going, and showed up to the red carpet in a colorblocked suit that took my goddamn breath away.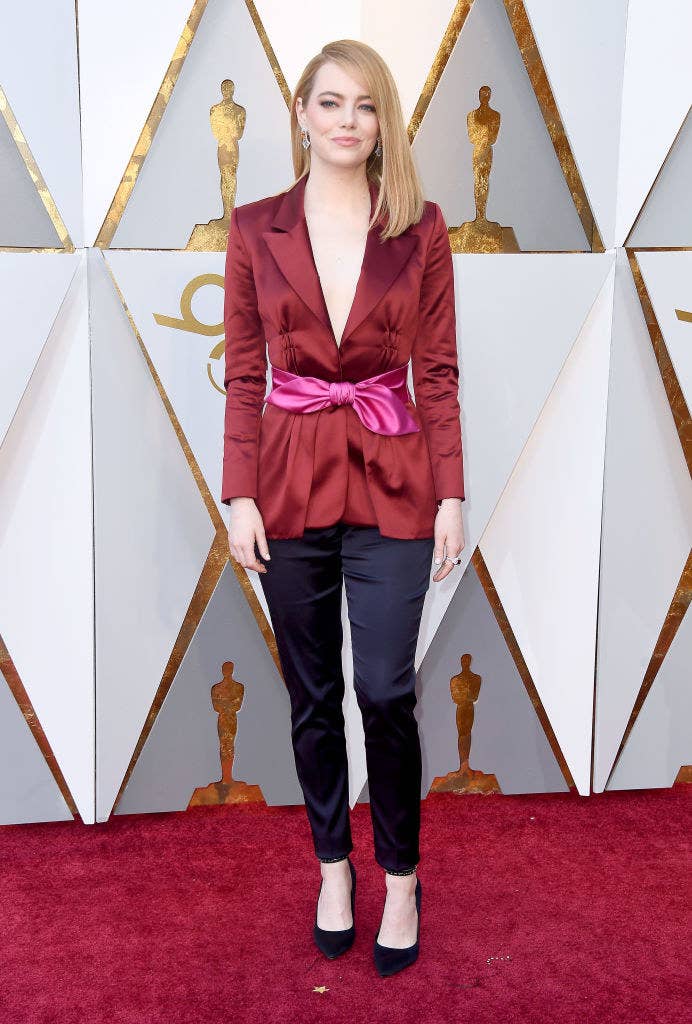 THIS. IS. HOW. STYLE. ICONS. DO. IT.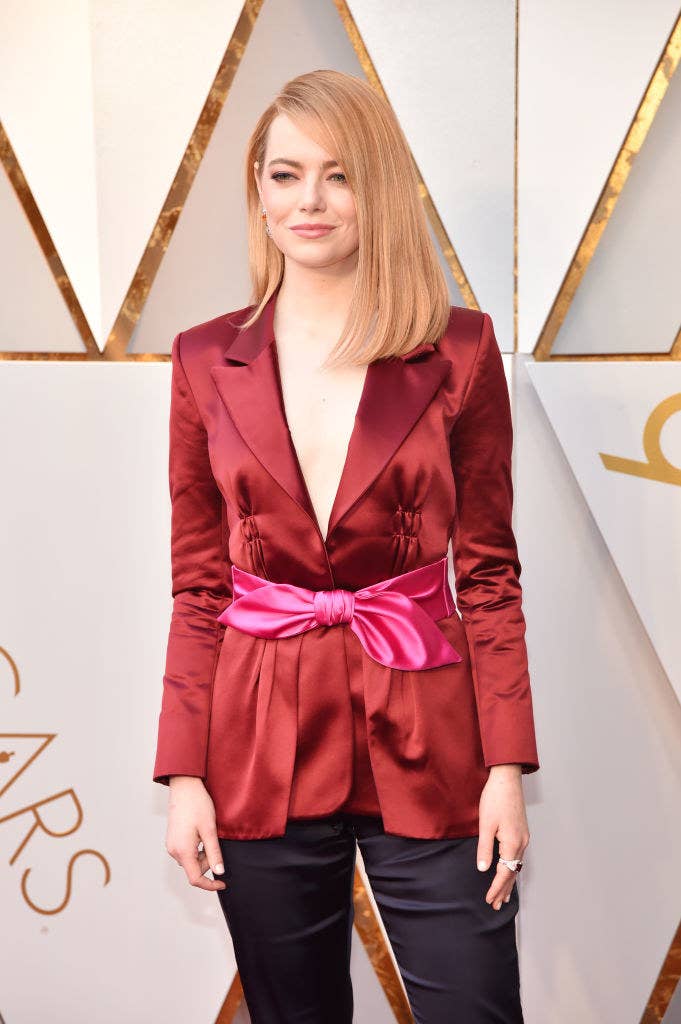 Tbh, I kind of hate it when people say, "I cannot!" but this occasion calls for hyperbole!!!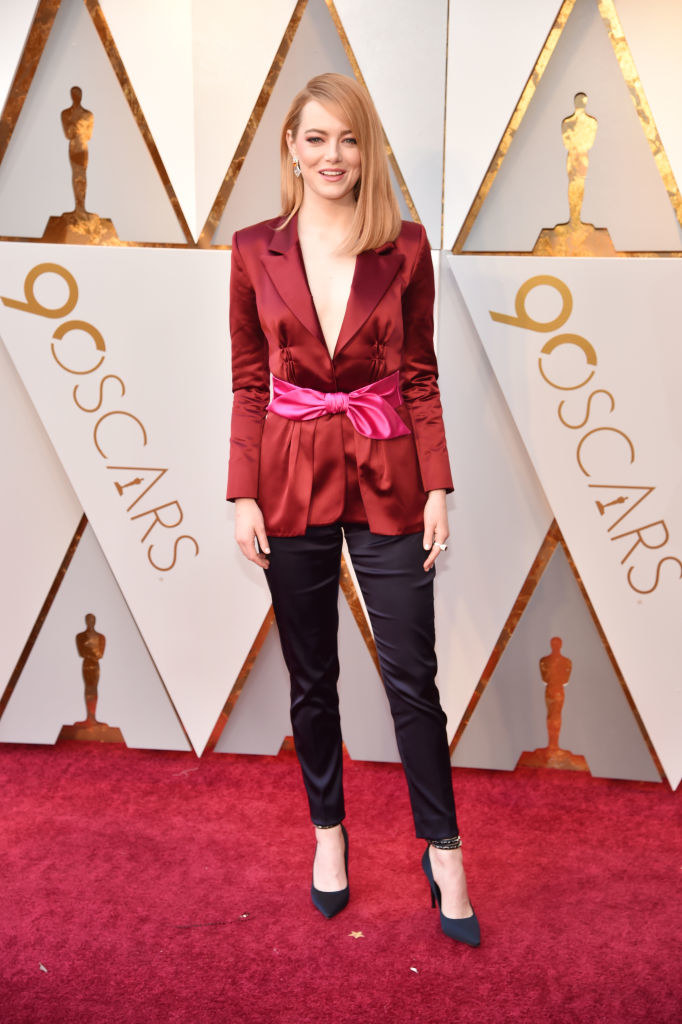 BECAUSE I CANNOT!!!!!!!!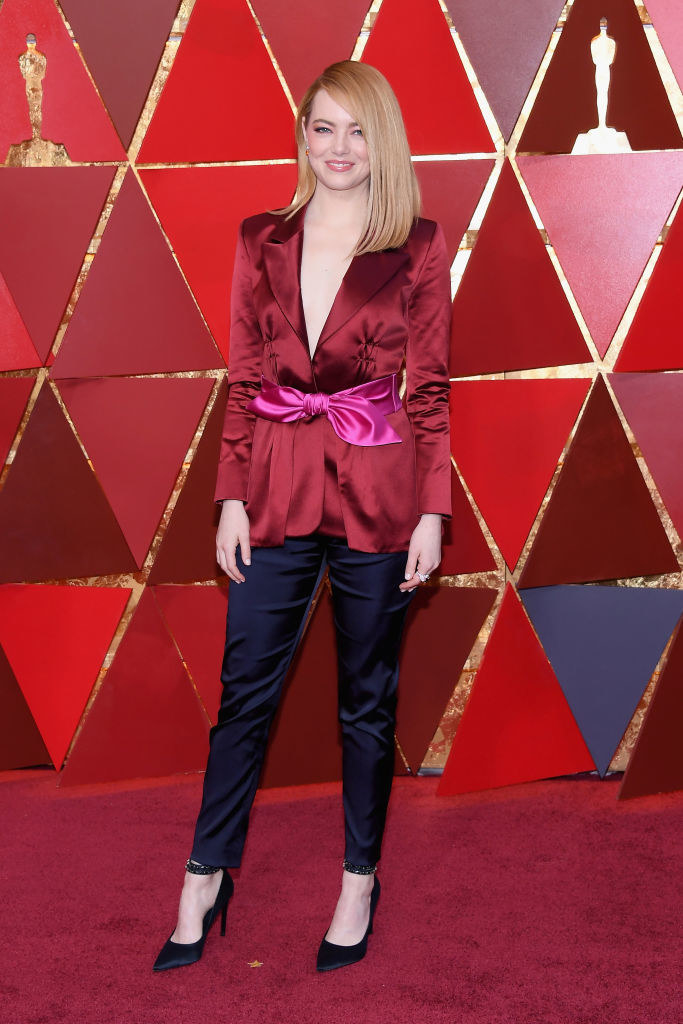 Now please excuse me while I go pray to my red carpet god, Emma Stone.