Demi Lovato is no stranger to a little Twitter controversy.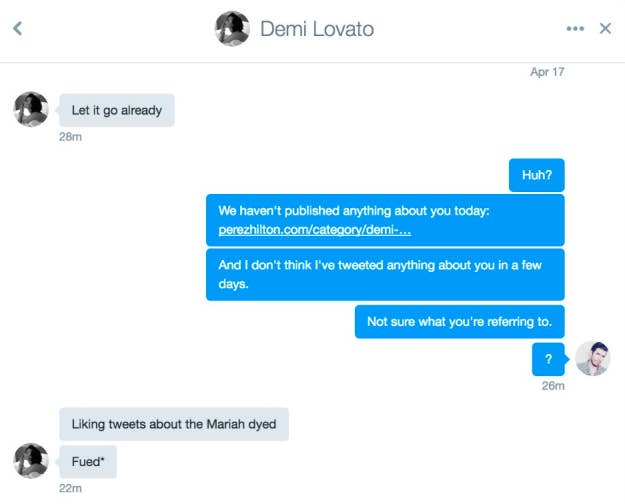 Now the singer/actress is in some hot water over a Snapchat video.
In the video, Demi's mother Dianna Hart says "Everybody down in Rio gonna get the Zika virus" in a thick Southern accent, which makes, who we assume to be Demi, laugh.
Some people took offense to this, and decided to make #DemiLovatoIsOverParty tag on Twitter.

Too bad for them, Lovatics (the name of Demi's fanbase) decided to take the party over.
Ah shit.
Dayum.
For what it's worth, Demi did end up apologizing the next day:

She also reminded everyone what she's all about:

Demi doesn't have time for y'all.