You know Beyoncé, right? Like, even if you've never heard a single one of her songs, seen her in any movies, or sprayed her fragrance on your wrist, you've probably heard her name before.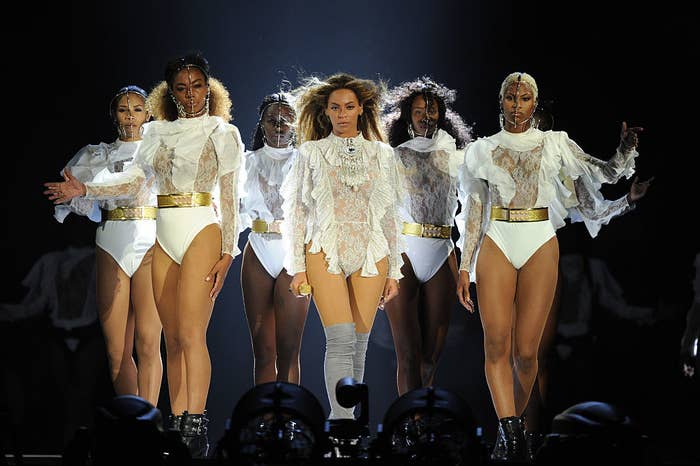 Earlier this year, Beyoncé announced that she was expecting twins.
And she's been rocking the pregnancy glam look ever since.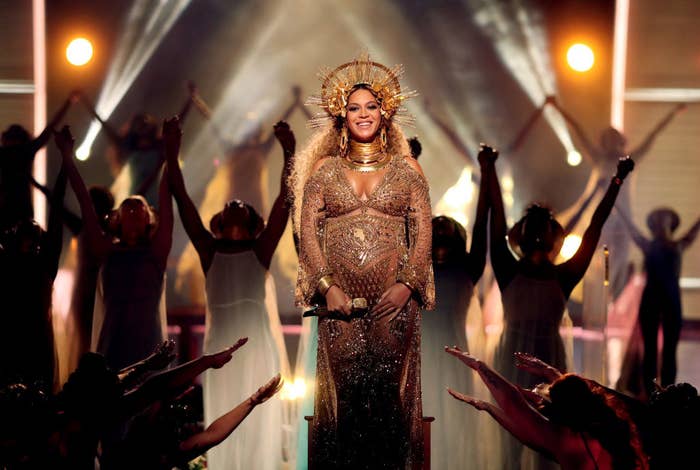 On Saturday night, while you were partying/watching TV/sleeping/at an Insane Clown Posse convention, Bey posted a slideshow and some photos on the 'gram.
She doesn't post often so when she does, it's an international event.
She started out with this v psychedelic slideshow of her looking glam in a blue dress (hint?) with some gorgeous purple and blue (double hint??) accessories:
Then, in case we wanted to see close-ups without groovy music in the background, Bey was nice enough to post multiple photos:
We also received a series of photos that showed more of her #OOTD:
I don't really understand all the fake flowers added in but she's Beyoncé and can pretty much do anything.