Leah Menzies, an 18-year-old engineering student from south Australia, recently went viral for sharing a wildly heartwarming coincidence between her, her boyfriend, and her late mother, who died when she was 7 years old:
In the video, Leah shares that she was originally sad her mother wouldn't be able to meet her boyfriend, Tomas, who she's been dating for seven months.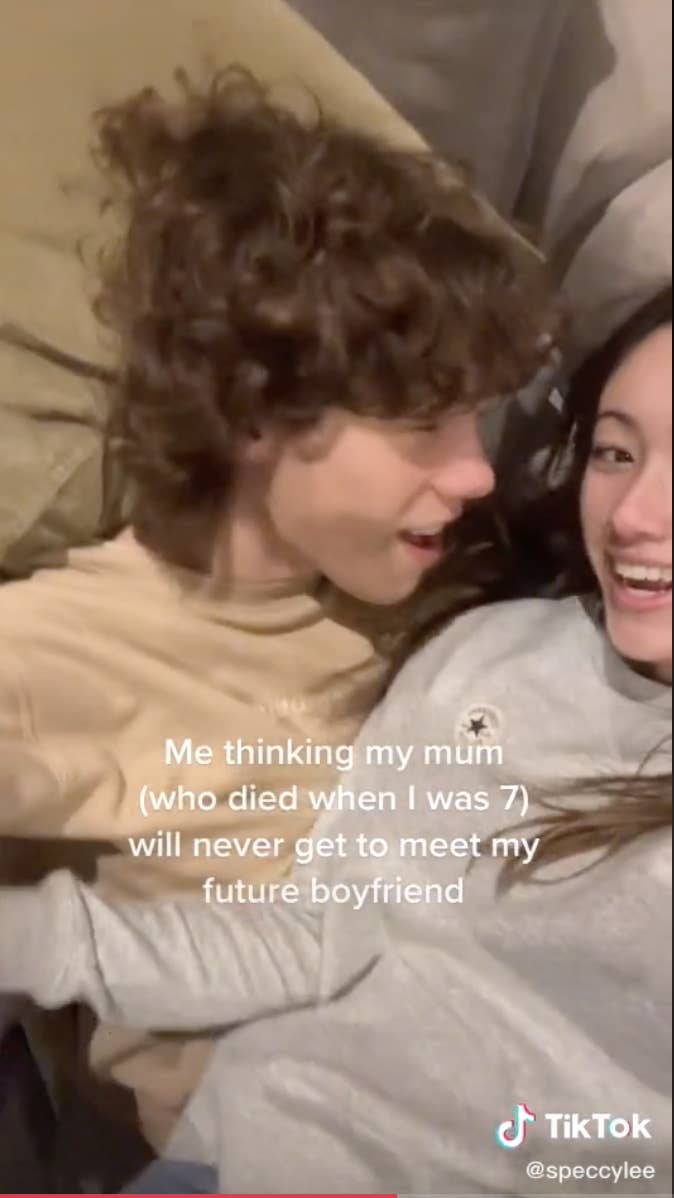 But as it turns out, they HAD met before several years ago, when she was his kindergarten teacher!!!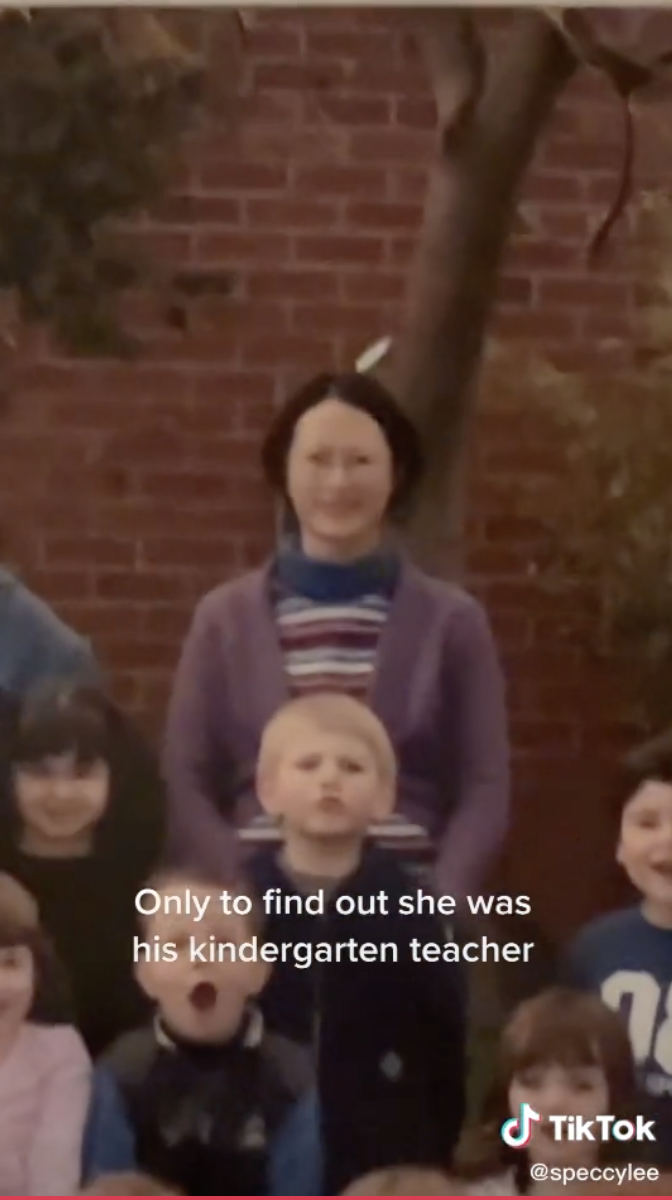 I reached out to Leah to get more info on this loving wink from the universe, who said the discovery was actually a total coincidence. "When Tomas was trying to find an old photo, he took out his old photo album, and on the first page was his class photo. He spotted her first, and he freaked out and tried to get my attention."
"We were both in such disbelief," Leah said.
Leah decided to share her story on TikTok because a friend mentioned that it would probably go viral, and they were 1,000% right. So far, over 37 MILLION PEOPLE have seen the video, and heartfelt comments — from almost everyone under the sun — are still pouring in: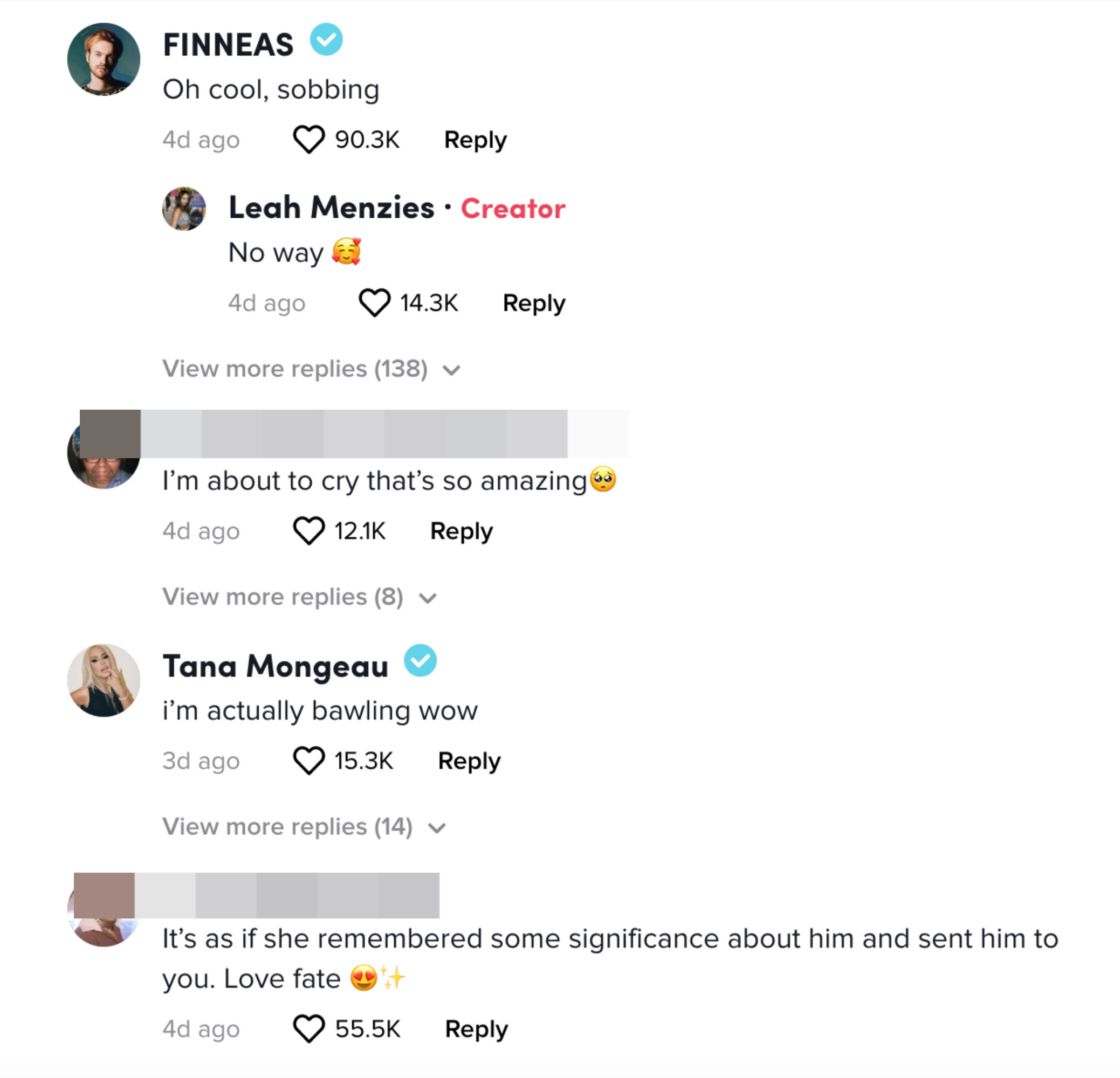 Since kindergarten in Australia is basically the equivalent of preschool in the US, Tomas was a bit too young to have any concrete memories of Leah's mom. However, Tomas's mom does, since she used to help out at the school. "Just that she was kind," Leah said.
When asked how she thinks her mom would react to all of this, Leah said, "I reckon my mum would find this attention amusing, and I'd like to think she would be so happy."