Apparently The 2008 Emo Anthem "Dear Maria, Count Me In" Is Based On An Actual Person, And This Is Her Story
ATL, cut her a check!
Well, my fellow emo and scene kids, meet THE Maria — A 35-year-old mother and yogi living in Austin, Texas, who recently revealed on TikTok that she was the inspiration behind the song that essentially made the band famous:
Maria told BuzzFeed that she and the band knew each other when they were younger and living in Baltimore, Maryland. "All of us were in this huge circle of friends, and every weekend there were shows. It didn't matter how many people or who was playing; the same groups always showed up, and All Time Low was part of that group."
In a 2020 interview with American Songwriter, ATL's lead singer Alex Gaskarth claimed that they were inspired to write the song after Maria told them she had decided to become a dancer at some of the the local clubs in the area, which Maria confirmed to BuzzFeed.

"I'm surprisingly a very introverted person. So, a year later, when I decided to dance and they found out when I disclosed it at a party, it just shocked everyone."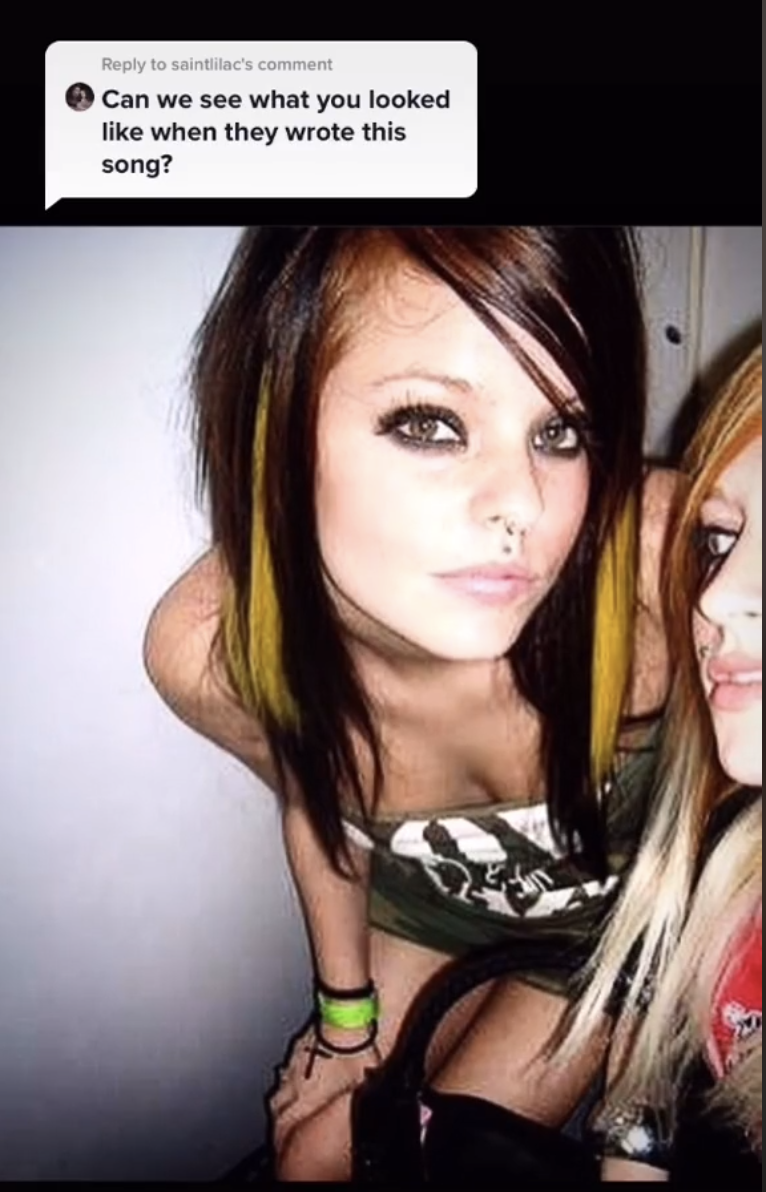 Maria also told BuzzFeed that the song wasn't a total surprise back in the day: "I did actually know about the song while it was being written. Matt Flyzik [All Time Low's former tour manager] texted me one evening and said, 'Hey, Alex is writing a song about you. There's not much, but...' and then disclosed the iconic intro and chorus."
"I honestly did not expect my post to go viral on TikTok. I've made posts [about this] before and they never got traction. This was purely a lighthearted moment that took off, and I'm in shock still."
It seems like Maria has an amazing sense of humor about everything, and I'm living for it!
But because the internet is the internet, there are still plenty of naysayers to Maria's story. To corroborate, she even reached out to Zack Merrick (aka ATL's bassist) for receipts, and he confirmed: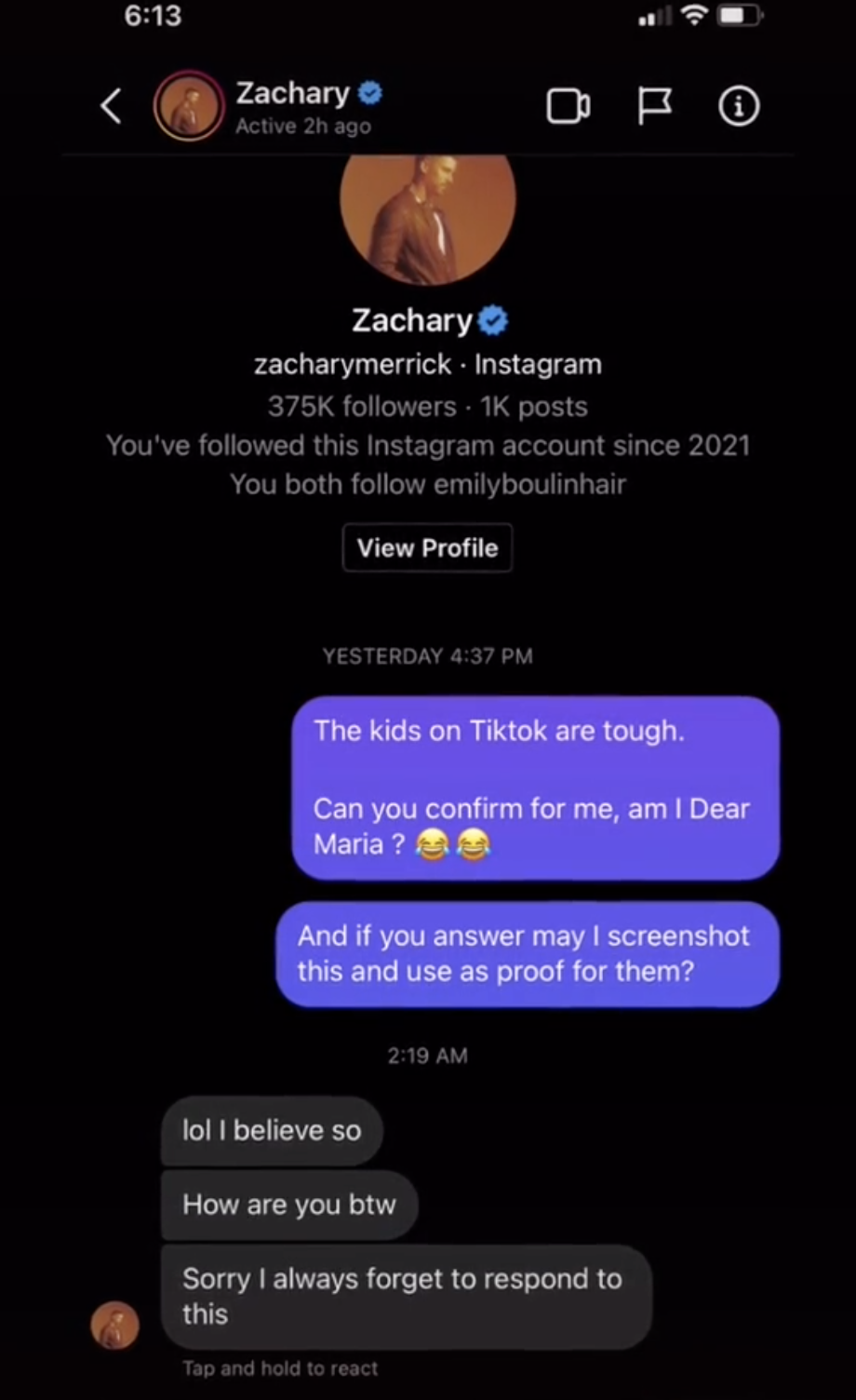 When asked how she feels about being the person behind such an iconic song for so many people, Maria told BuzzFeed, "I find it untimely. I think people will have this expectation and scroll through my social media and think, 'no way,' because I'm that person that just does the bare minimum for posts. I don't wear makeup, I'm home even pre-pandemic. I feel like they're expecting the scene queen I was when this all happened years ago."
And as for what she's up to today, "Life for me now is mostly mom stuff. I have two children. One is very medically needy, that's the main reason I'm a stay-at-home parent. Aside from that, a close friend runs a grassroots organization, Austin Yoga Meetup, that I managed with her before the pandemic. We did community yoga events with optional donations and then would gift all proceeds to Austin non-profits."
Maria, I for one am so happy to see you thriving! Thank you so much for giving us the song of a generation. I'll be patiently waiting for All Time Low to finally cut you that check (JK, but also not really).