Lisa Torres is an auditor from San Antonio, Texas who recently got engaged. She also recently went mega-viral on TikTok for sharing the two-page letter she sent to her bridesmaids.
According to Lisa, the letter outlined both "time" and "money" commitments, and even offered an option to say "No" to being a bridesmaid if they didn't feel comfortable! "I've known several people that had complaints about being in a wedding party," Lisa told BuzzFeed. "All of those complaints seemed to stem from a lack of clarity from the onset. This is why I wanted to be as transparent as possible."
In another TikTok, Lisa shared a closer look at the letter in question, which included her preferred color for bridesmaids dresses, travel dates, and cost for the bachelorette party, as well as which events would be considered "mandatory," like the bachelorette trip, and "encouraged, but not mandatory," like the bridal shower.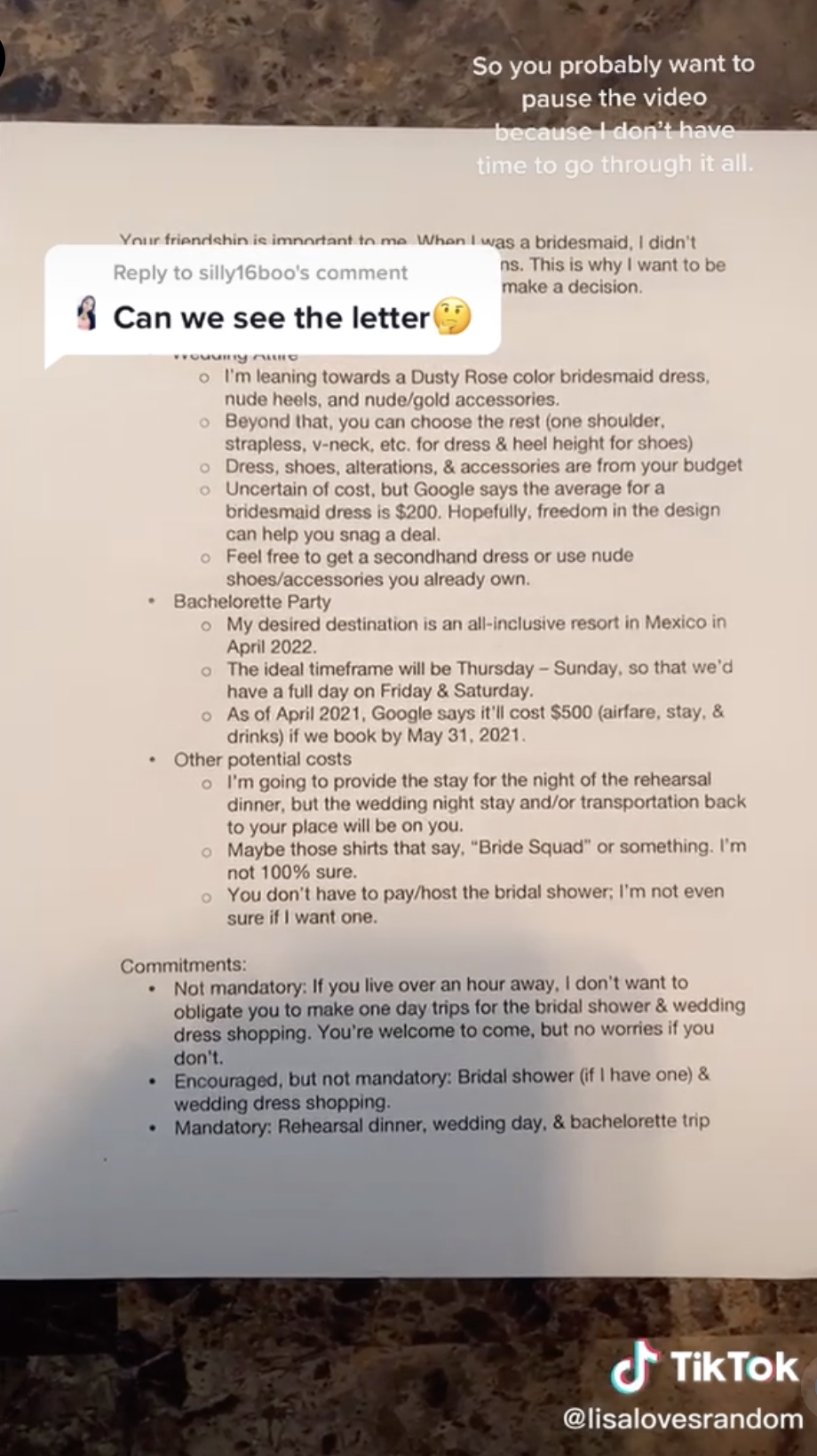 She also included a series of FAQs on the back for her bridesmaids: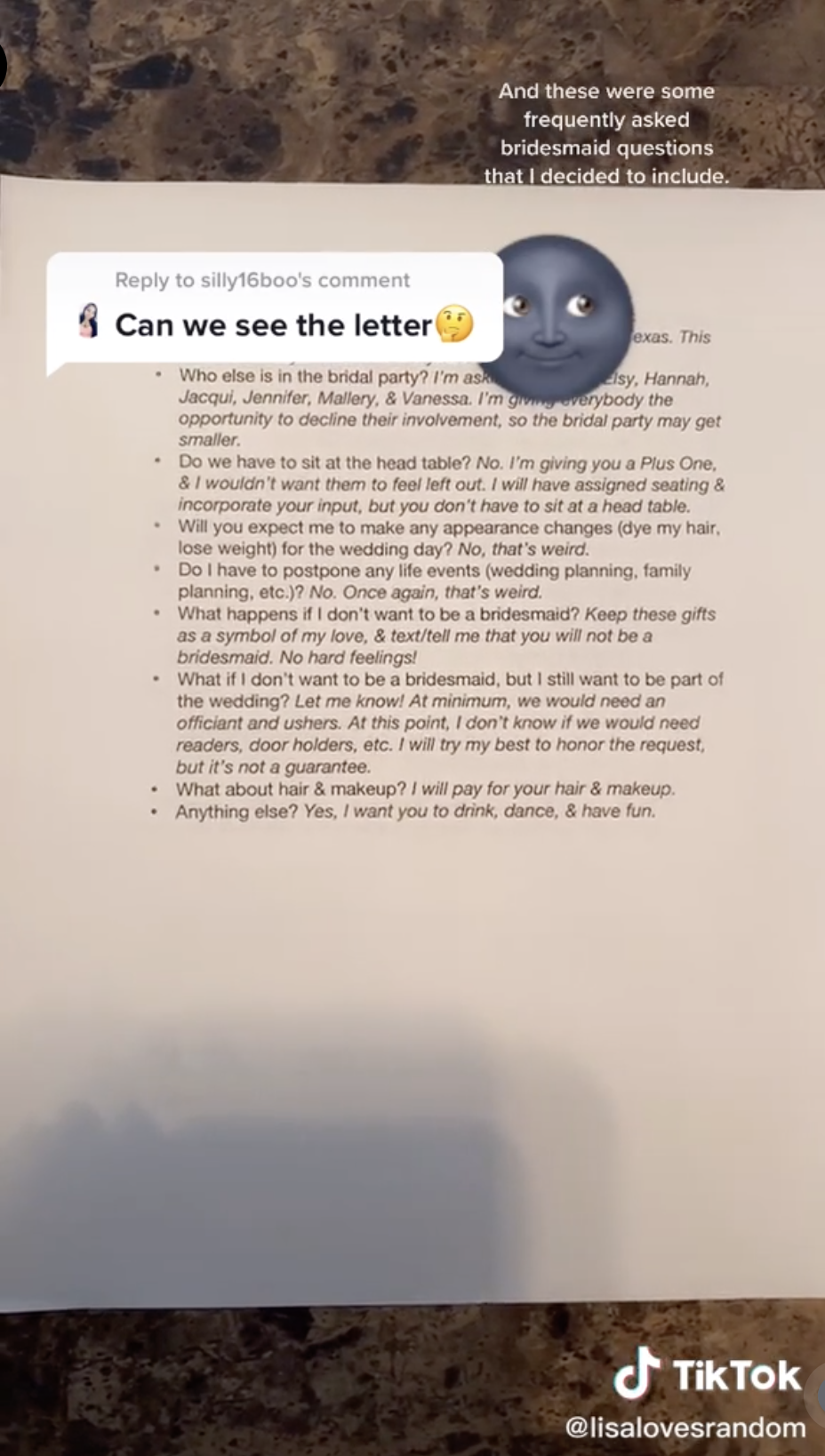 Considering that Lisa's TikToks were seen by millions of people, there were PLENTY of opinions in the comments about how she chose to go about things. Some thought it was a "mature" way to ease the stress of joining a bridal party. They also loved how Lisa gave her potential bridesmaids an out with no strings attached:



Meanwhile, others felt that Lisa should simply cover all bridesmaid costs, since it's her wedding:


Lisa told BuzzFeed she decided to share the letter on TikTok because she wants to "normalize the concept of being transparent, and allowing people to decline being part of a wedding party." And honestly? She makes a great point! In the US, bridesmaids are generally expected to pay for their own dress, travel, and cover the cost of the bachelorette party, to start. According to Wedding Wire, the average cost of being a bridesmaid is over $1,000.
"It's really important to destigmatize the discussion around the cost and expectations of being a bridesmaid. It was so heartbreaking to see how many stories there were [in the comments] about friendships ending because this important discussion didn't happen beforehand."
Ultimately, one of Lisa's potential bridesmaids did take her up on the "No" offer, and they're still good friends. Lisa told BuzzFeed that although the main focus has been on her letter, she hopes people focus on the "bigger picture" that "transparency is the best policy" and to "normalize allowing people to say no to being part of a wedding party."
"Many people do not learn about the [wedding] industry expectations until they're experiencing it. It's good to be aware."
What are your thoughts on sending a letter of expectations to your bridesmaids? Share them in the comments!