1.
Automatic Fetch For Your Puppies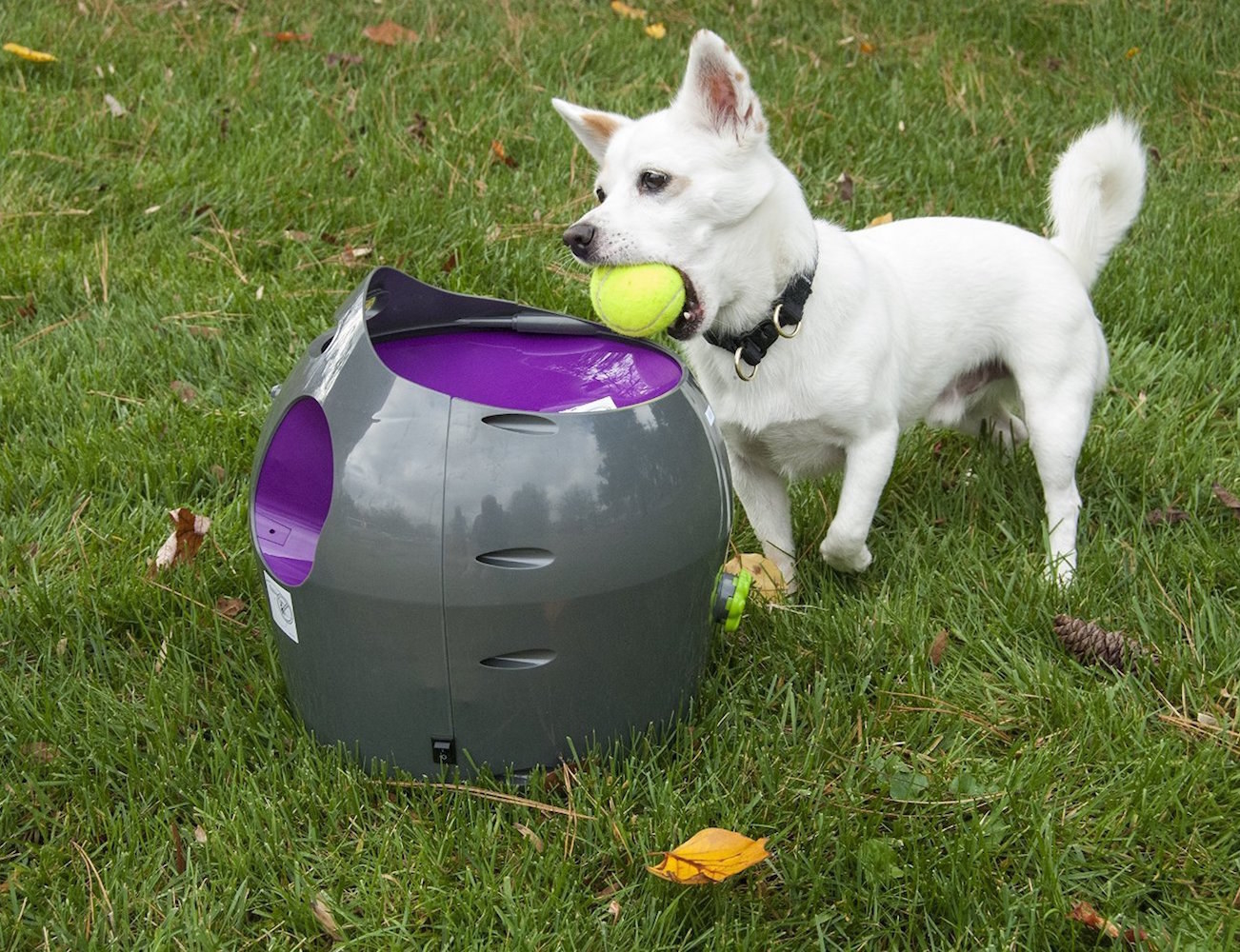 2.
Amazon Echo
For some people Amazon Echo, powered by the slightly scary Alexa, may be just a step too far. The intelligence isn't so advanced yet that we've got to the point where talking to Alexa can be seen as a substitute for a real life relationship like in the film, Her, but it does feel like we're not all that far away.
Those slightly worrying implications aside, Amazon Echo is a great way to get an automated device to carry out simple tasks for you around the home. With the technology allowing you to connect most of your gadgets, Amazon Echo is definitely the way forward for those who want to have some of the little things in life done simply by asking.
3.
A Smart Thermostat
When you are out of the house all day there is nothing worse than getting back to a place that is either too cold or too warm. Instead of being able to kick back and relax as soon as you get in, you instead have to play about with the thermostat to get the house to just the right temperature. By the time it finally gets there, you've fallen asleep already anyway because work was such a killer today.
While the above might be a bit of an extreme example, the days of not arriving home to your desired room temperature can now be over forever thanks to the many smart thermostats that have come onto the market. These devices are almost always eco-friendly, intelligent in that they can learn to adjust the temperature automatically to your needs, and they can all be controlled on the go via an app on your phone.
These devices may be a little bit more pricey than a traditional thermostat but they put you firmly in control of your heating requirements and the technology behind them should mean that you actually start to save money on your bills over time.
4.
Robotic Cleaning
The very last thing you want to do after a long week at work is to take on the cleaning as soon as the weekend rolls around. The ideal solution is at hand then with a robotic cleaner that is designed especially to get into all of the nooks and crannies of your home.
A great added little extra with these bad boys is that if you suddenly have unexpected guests, you can control the device from your phone so that it gets on with cleaning while you are on your way back. Perfect for impressing friends who will be amazed how you can work so hard yet still have time to get your house so clean!
5.
A Private Landscaper
With summer just around the corner, those with gardens will be getting excited about the opportunity to spend some time out there under the sun soon after work. What you will probably be looking forward to a little less is the idea of dragging out the lawnmower again.
Those days could now be over if you invest in a Robo Mower which you can leave to do all of the hard work while you enjoy a nice cool drink while getting into this summer's must read book out on the sun lounger.
This post was created by a member of BuzzFeed Community, where anyone can post awesome lists and creations.
Learn more
or
post your buzz!