Running from home to work to an event to happy hour to the grocery store and back home again is e x h a u s t i n g. And juggling your purse, backpack, and that freebie tote is just too much — and doesn't go with your #OOTD at all.
But you're in luck, because Senreve is here to add style, organization, and convenience to the 1,000 things you need to get done, like yesterday. How? They've designed *investment*-worthy leather handbags so they actually work with your life, rather than against it.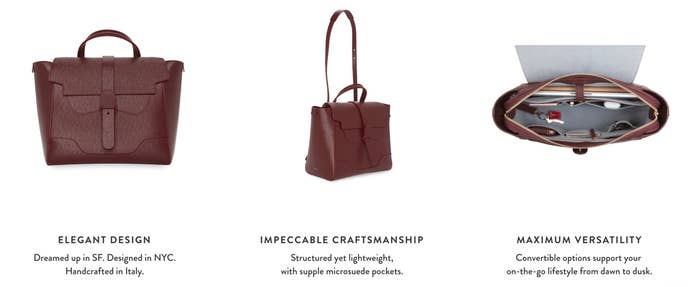 We're talking compartments, matching accessories, convertible straps, and nesting bags that are actually designed ~around~ your life so you can go from work to appointment to event — without breaking a sweat.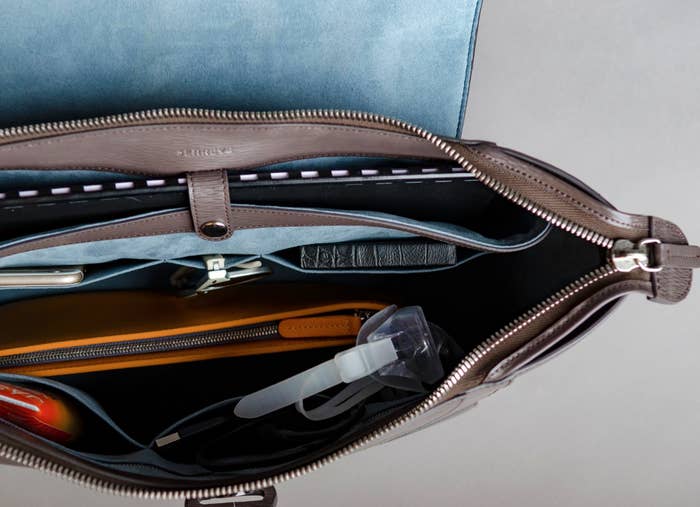 And everything is handmade in Tuscany with lightweight leather that'll outlast your busy schedule. The bags come in a variety of water- *and* scratch-resistant leather finishes so you can wear and tear with no worries.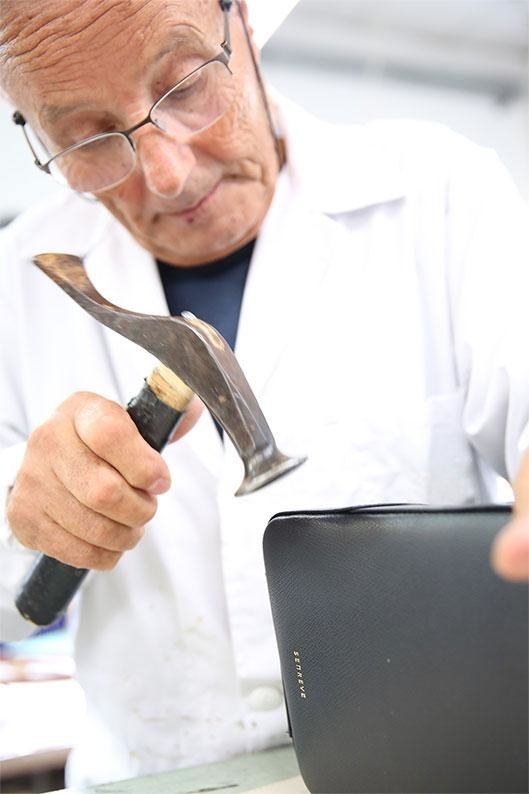 So let's break down the bags:
1.
A Maestra convertible carry-all you can carry as a satchel, tote, crossbody, or backpack, thanks to the adjustable straps. And it has pockets for days, including a padded laptop compartment, six small sleeve pockets (for easy access from anything from your phone to a granola bar), and a larger zipper pocket for your valuables.
Here's the Maestra full-size, Midi, and Mini in order so you can see the difference!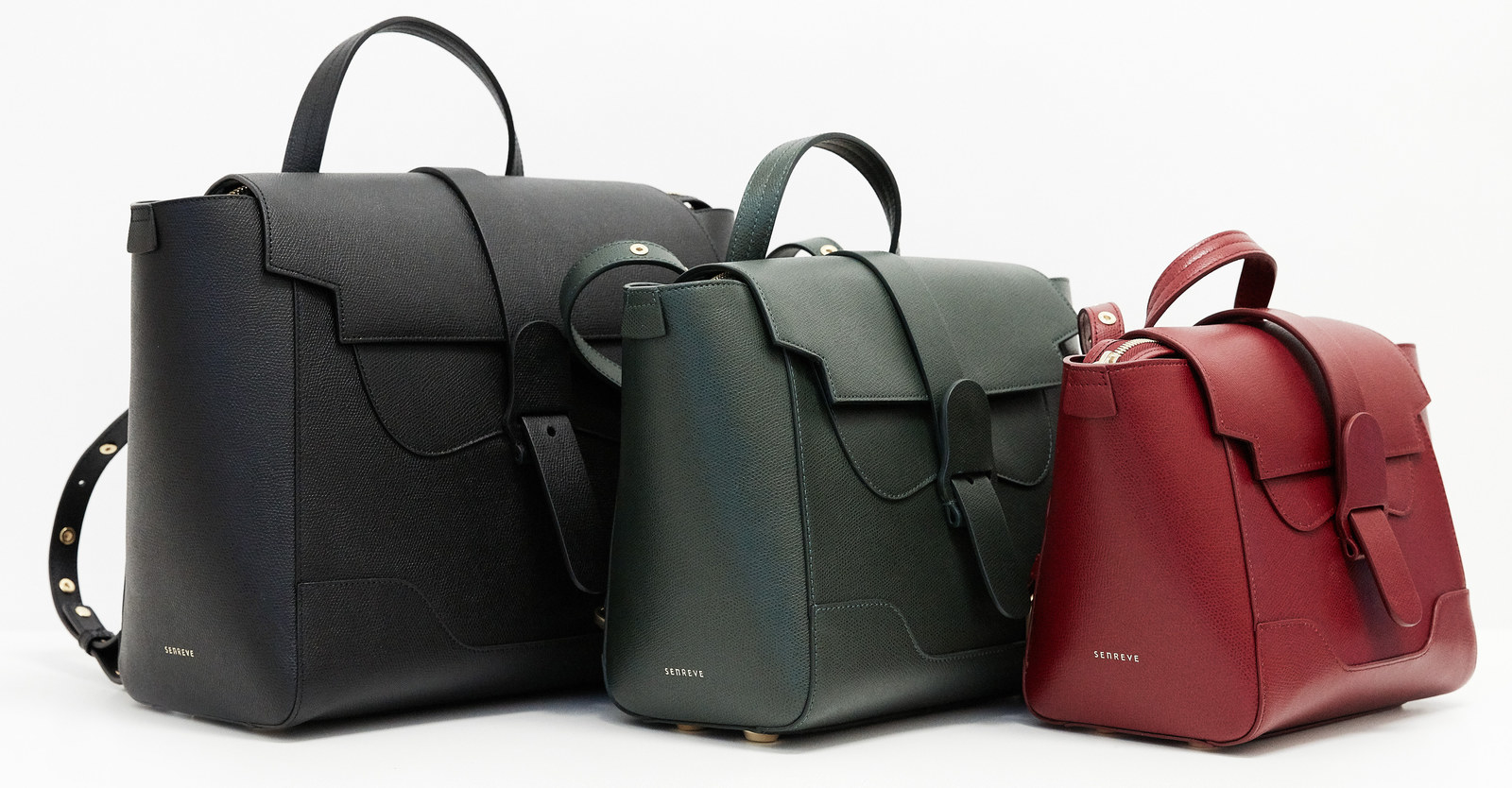 2.
A doctor bag with a stylish buckle and removable crossbody strap so you can wear it on your arm for style, then sling it over your shoulder to head from the gym to the office with ease.
3.
A Voya tote that'll make carrying all your stuff, whether you're jet-setting or just off to work, incredibly easy. There's a padded compartment that fits up to a 13-inch laptop, *another* side pocket for an up-to 13-inch laptop, and seven other pockets throughout.
4.
A crossbody bag for the perfect combo of style and convenience. The separate compartments mean you can keep everything stowed without wondering "OMG where are my keys again?!" Or take the straps off to use it as the most organized clutch you've ever seen.
5.
An Aria belt bag that marries the classic look of a buckled satchel with the fashion-forward ease of a belt bag. It's almost as versatile as you are.
6.
Or a Coda belt bag for a sleeker option any travel-lover will appreciate. No carrying a purse = twice as many hands to snag that amazing sunset Instagram. Unlike many belt bags, these'll fit one of those larger smartphones, too!
7.
An envelope clutch to keep your laptop (it fits up to a 13-inch laptop), important paperwork, and other necessities protected — while you look classically chic. Need a work option that's also perfect for events? This has it ~in the bag~.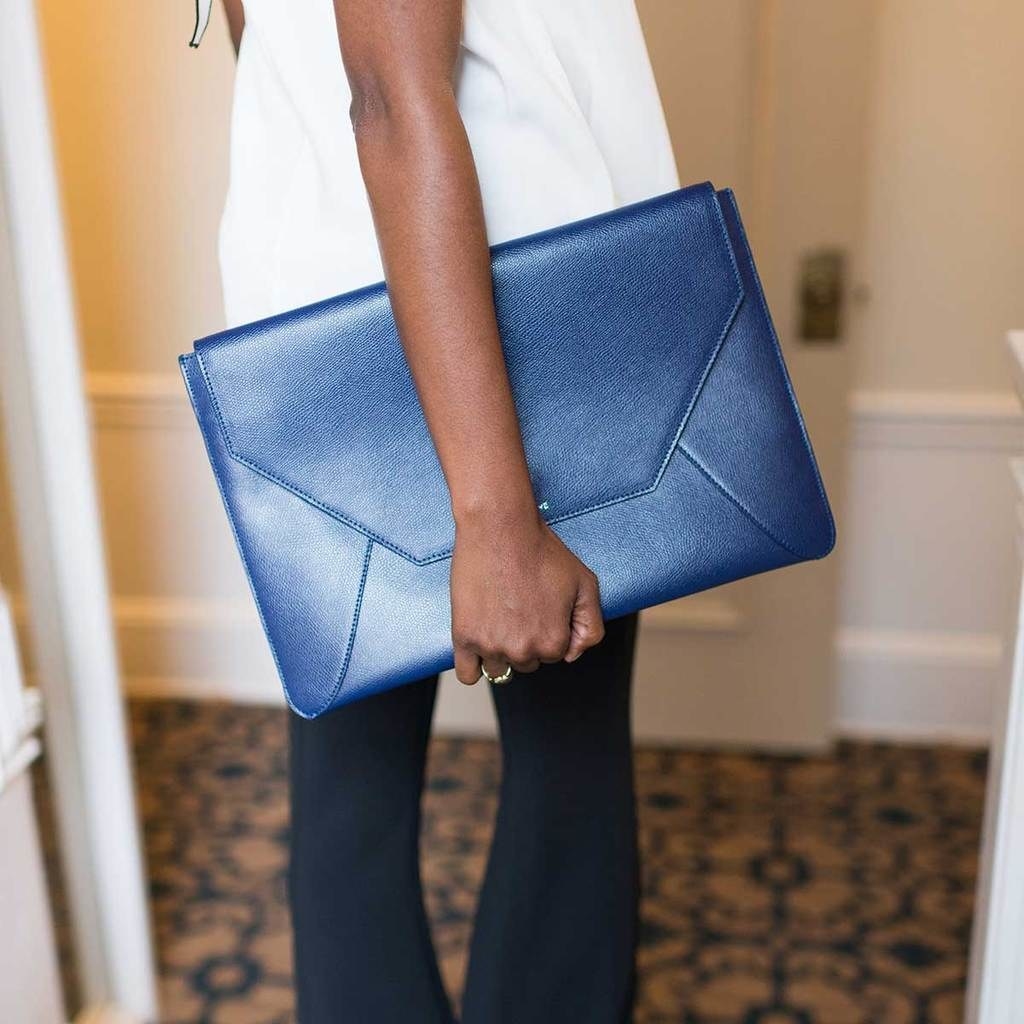 8.
A bracelet pouch that'll function as a small wristlet clutch (the snap-on strap keeps it around your wrist for easy carrying) for formal events or a removable pouch that snaps right onto the crossbody bag.
See? Look 👏 at 👏 that 👏 organization.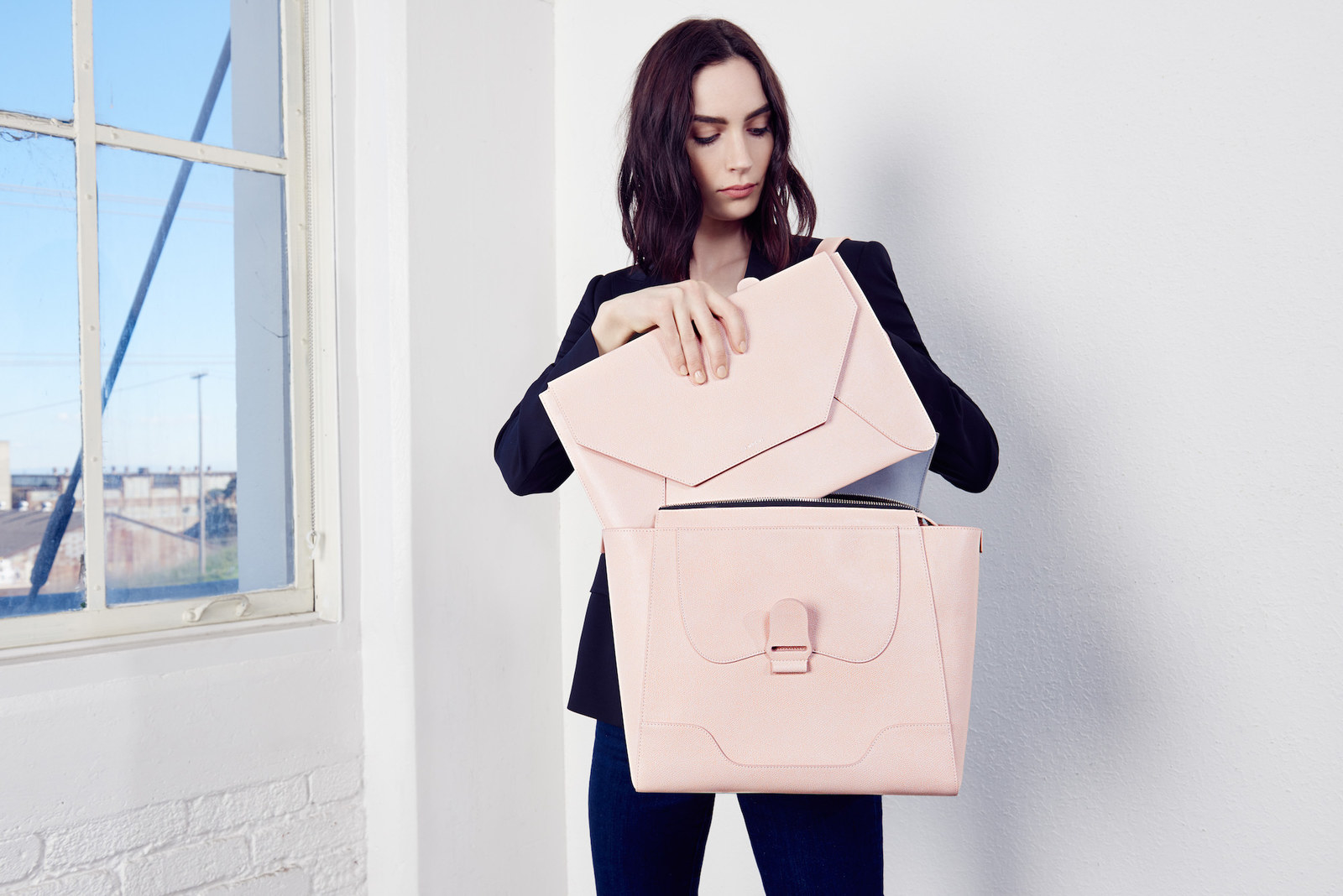 And the line's accessories make it really easy to keep everything organized, professional, and put-together. Mix and match your colors or choose a fave to keep everything cohesive!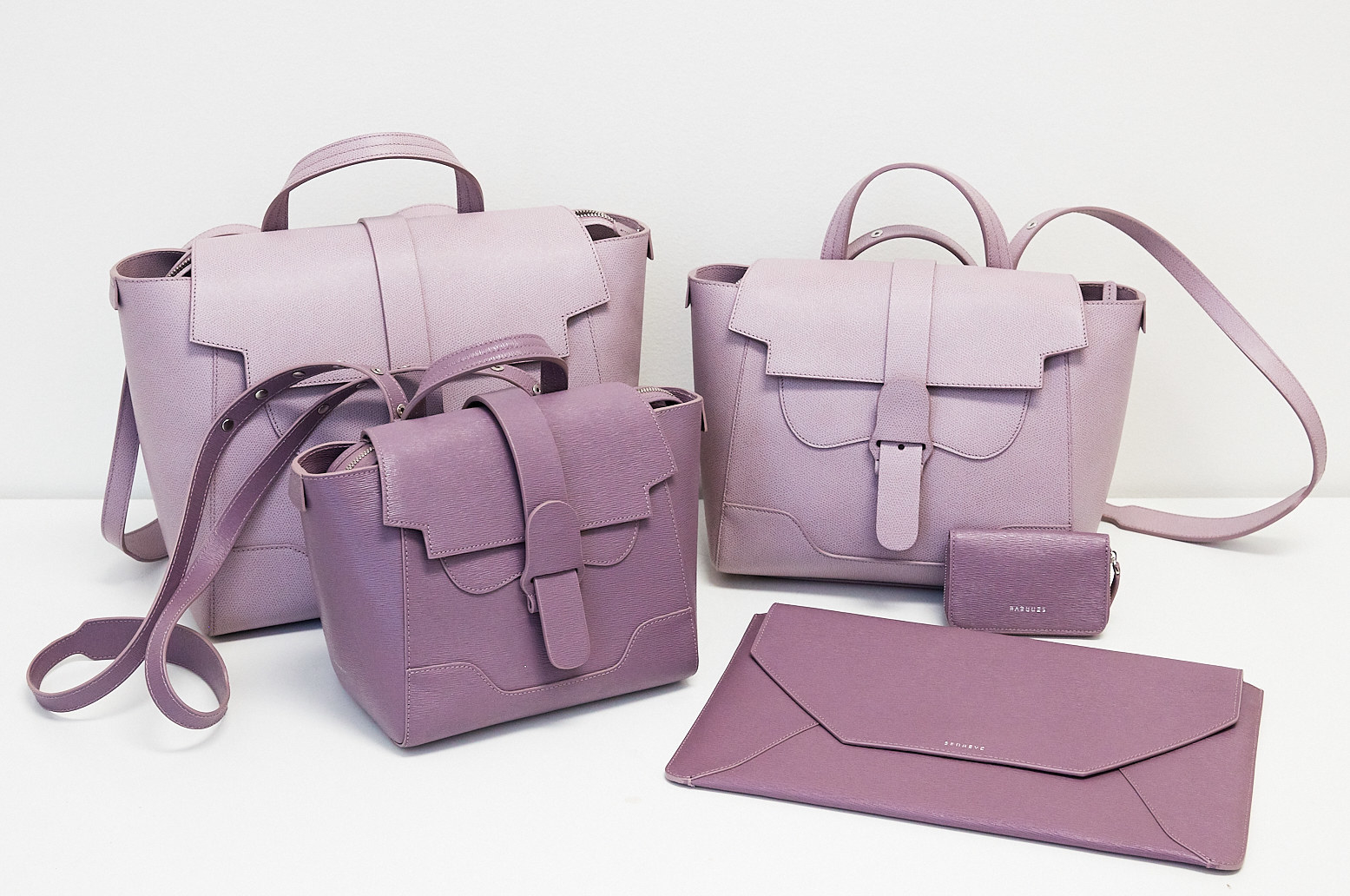 A card wallet with just the right amount of space for the essentials (it's a card-holder, coin purse, and wallet in one!). And the all-around zip means you won't be scrambling for the right change when a line starts to form behind you.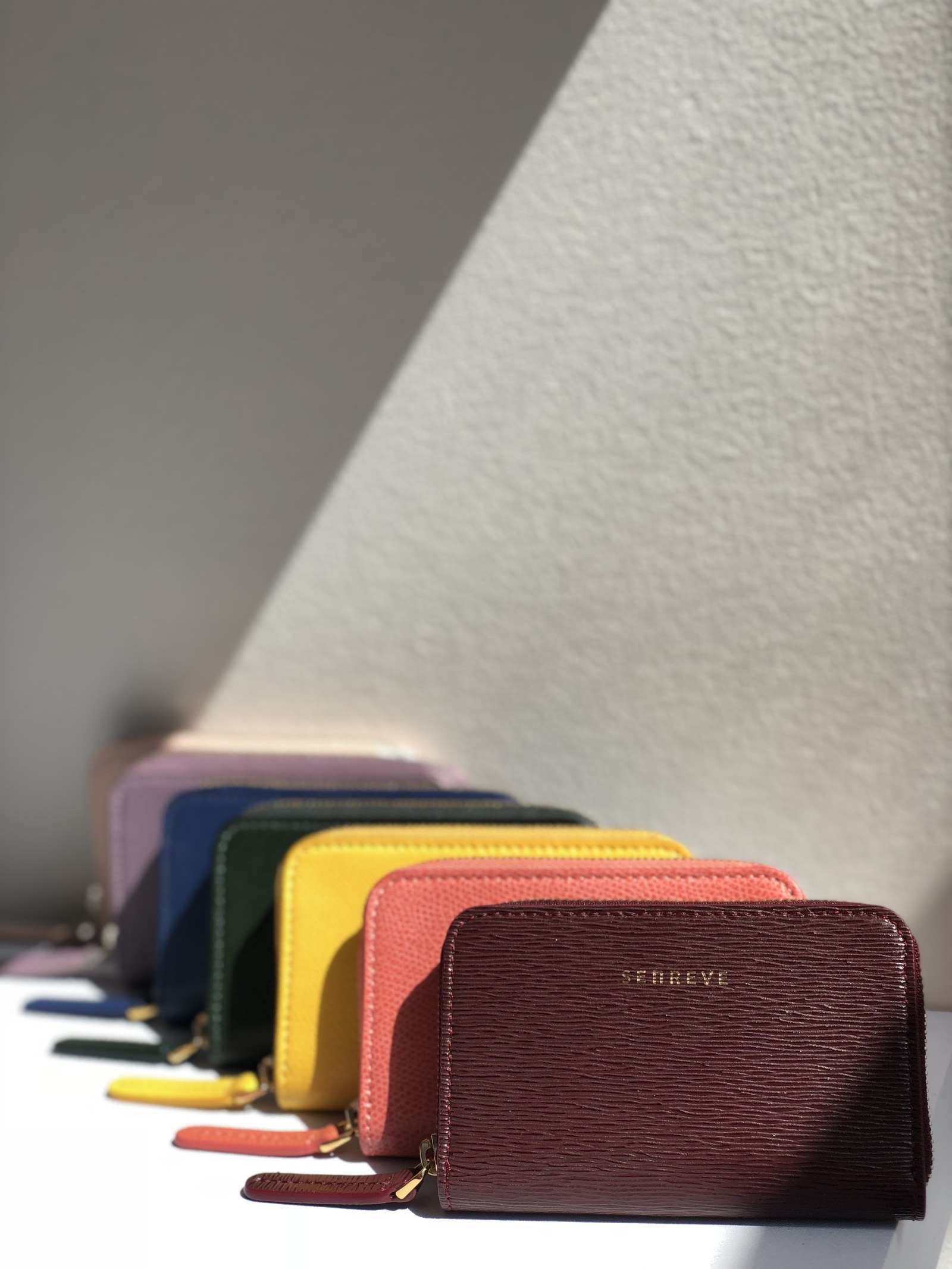 And psst! If you spend over $300, you can get an icon or monogram hand-painted onto your items (as many as you purchase!) for FREE.