You know those reality shows that follow around egomaniacal, high-priced real estate agents while they sell mansions to rich people?
1.
Well, the Seeso Original Series Bajillion Dollar Propertie$ is basically one of those shows, except it's waaaaaaay funnier.
2.
The realtors of Platinum Realty are the best of the worst in the world of L.A. realty. There's Victoria, the drop-dead-gorgeous-but-also-incredibly-ruthless vixen...
3.
...Amir, who spies and lies like it's going out of style...
4.
...Chelsea, who might be too popular for her own good...
5.
...Andrew and Baxter, the dynamic duo who want to have fun, no matter the cost...
6.
...Glenn, the office manager who knows absolutely nothing about anything...
7.
...and the boss, Dean Rosedragon, the team's fearsome leader, who is definitely...ummm...unique.
8.
The show also features an unbelievable roster of hilarious guest stars.
9.
If you're a fan of backstabbing, then you're in for a real treat.
10.
If scathing insults are your thing, then you won't be disappointed.
11.
And did we mention all the backstabbing?
12.
Follow the realtors as they do everything in their power to outwit each other...
13.
...one-up the competition...
14.
...and stake their claim to Dean Rosegarden's coveted partner position at Platinum Realty.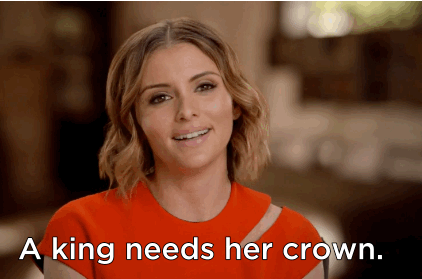 15.
Oh, and did we mention that it's also f*cking hilarious?