Healthy & Refreshing Tabbouleh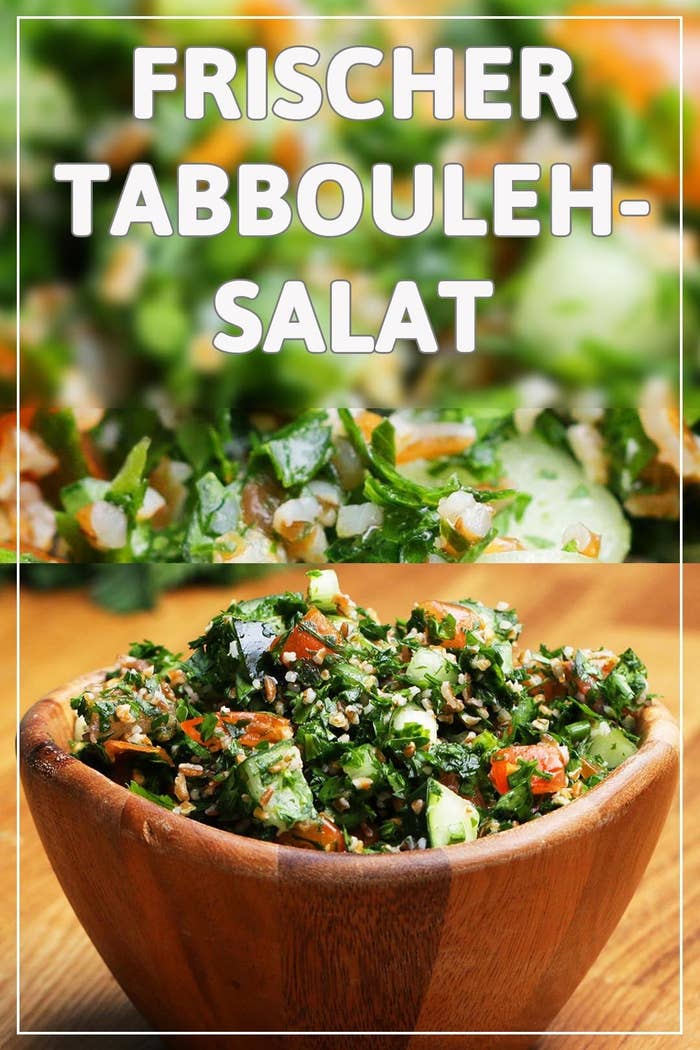 Ingredients
for 4 servings
3 bunches fresh parsley
2 medium tomatoes
1 teaspoon salt
½ cup fresh lemon juice, plus 2 tbsp, divided (120 mL)
½ cup fine grain bulgur, or medium grain, rinsed and drained (100 g)
1 cup water (240 mL)
1 english cucumber, diced
2 scallions, thinly sliced
½ cup olive oil (120 mL)
½ teaspoon salt
½ teaspoon pepper
2 tablespoons fresh mint leaf, thinly sliced
Preparation
1. Use a fork to de-stem the parsley. Pick any remaining leaves with your fingers. Compost or save the stems for vegetable stock.
2. Chop the parsley very finely and transfer to a medium bowl.
3. Mince the tomatoes and transfer to a fine-mesh strainer, then set the strainer over another medium bowl. Sprinkle the tomatoes with a pinch of salt and mix. Let stand for 30 minutes, tossing occasionally, then add to the bowl with the parsley. Discard all but 2 tablespoons of the tomato water.
4. Rinse the bulgur in a fine-mesh strainer under cold running water and drain well.
5. Add 2 tablespoons of lemon juice, the bulgur, and water to the bowl with the reserved tomato water. Let stand until the grains are beginning to soften, about 1 hour or according to package instructions.
6. Add the cucumber, scallions, mint, olive oil, soaked bulgur, remaining lemon juice, salt, and pepper to the bowl with the parsley and tomatoes. Toss to combine. Serve immediately.
7. Enjoy!