Easy & Healthy Fried Rice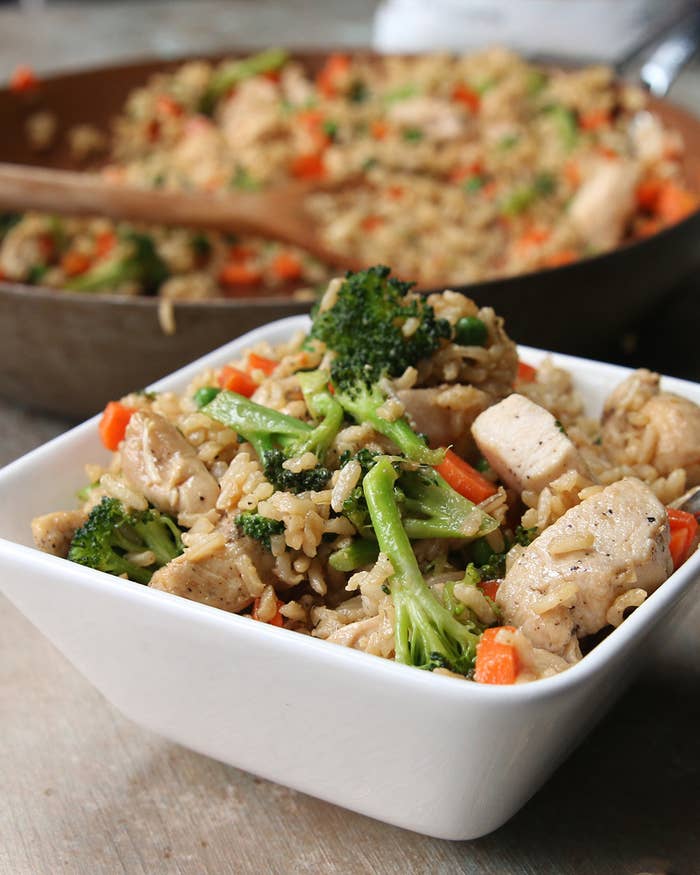 Ingredients:
for 4 servings
2 tablespoons sesame oil
3 cloves garlic, minced
2 chicken breasts, diced
salt, to taste
pepper, to taste
1 cup carrot, diced
1 cup broccoli floret
2 cups brown rice, cooked
½ cup frozen peas
3 tablespoons low sodium soy sauce
Preparation:
1. Heat sesame oil in a skillet, and cook garlic until softened.
2. Add the chicken, salt, and pepper, and sauté for 5 minutes.
3. Add the carrots and broccoli, and sauté until tender.
4. Add the rice, soy sauce, and peas, and mix thoroughly.
5. Enjoy!