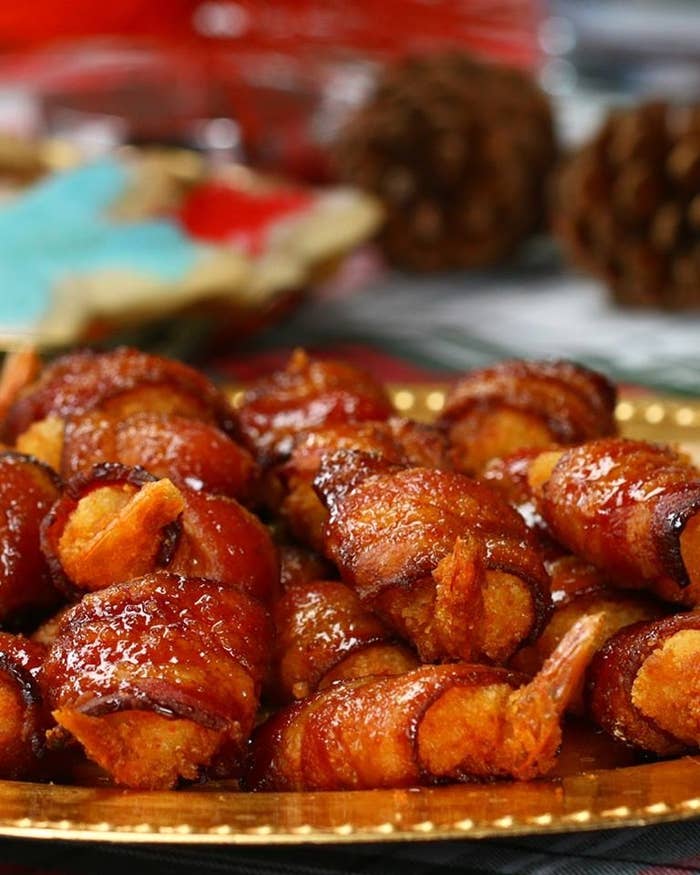 Servings: 4-6

INGREDIENTS
1 cup water
1½ cups brown sugar, loosely packed
¼ teaspoon salt
¼ teaspoon cinnamon
¼ teaspoon ground nutmeg
¼ teaspoon cayenne
1 box Seapak Butterfly Shrimp
9 bacon strips
PREPARATION
In a small pot, combine brown sugar, water, cayenne, nutmeg, cinnamon, and salt, and cook over medium heat.

Stir until the sugar melts, then allow the mixture to come to a simmer. Simmer until liquid is thick and syrupy.

Preheat the oven to 425ºF/220ºC.

Slice bacon strips in half. On a parchment-lined baking sheet, wrap shrimp with bacon, tucking the ends underneath. Bake for 11-12 minutes.

Remove shrimp from oven and brush with glaze on both sides. Serve and enjoy!