KAABOO® Del Mar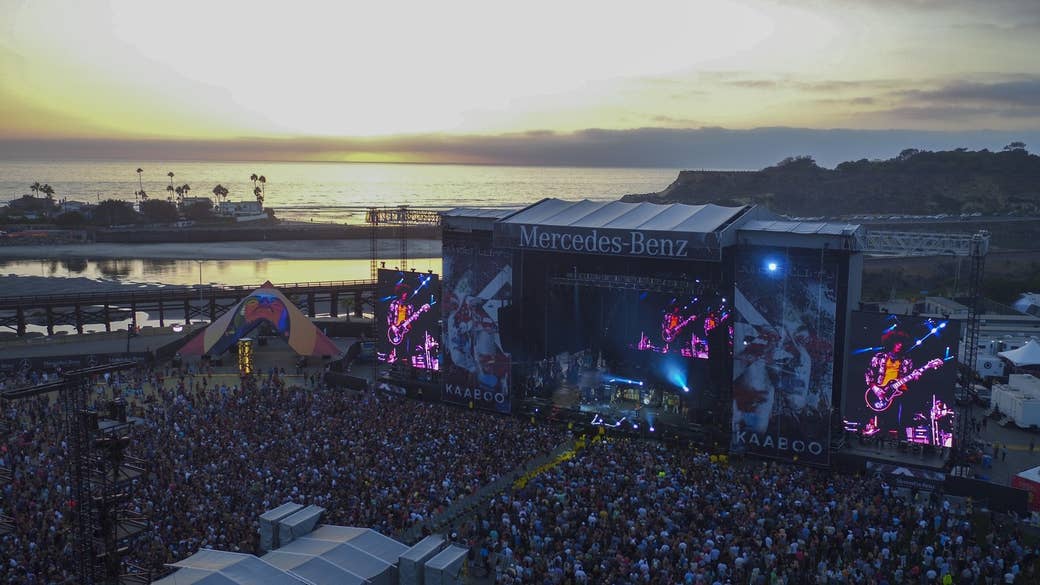 Forget Coachella! KAABOO is where it's at. From September 15–17 at the transformed Del Mar Fairgrounds, you can catch hundreds of musical acts from around the world like the Red Hot Chili Peppers, P!nk, Muse, Weezer, David Guetta, Kesha, T-Pain, and more! There's also amazing food, craft cocktails and San Diego craft beer, art, and even live comedy. With a man-made beach, a pool overlooking the Grandview stage, a boardwalk, and even cabanas, KAABOO is unlike any festival you've ever been to. It's a weekend of insanely chill partying with good music, good food, and good vibes.
Extreme Sailing Series™
How many places on the planet can you see the world's best sailors battling it out on high-performance hydro-foiling catamarans up close and personal? Well, not many. And this is your only chance to see it in the Americas. From October 19–22, you can can catch the Extreme Sailing Series when it comes to Harbor Island in San Diego. These boats race at high speeds and tear around turns so close to shore that you can hear the sailors shout to each other as they navigate the intense course. You can witness the stadium-style racing drama from the easy-to-access grandstands to get up close to the action and see for yourself why they call it "extreme" sailing.
San Diego Beer Week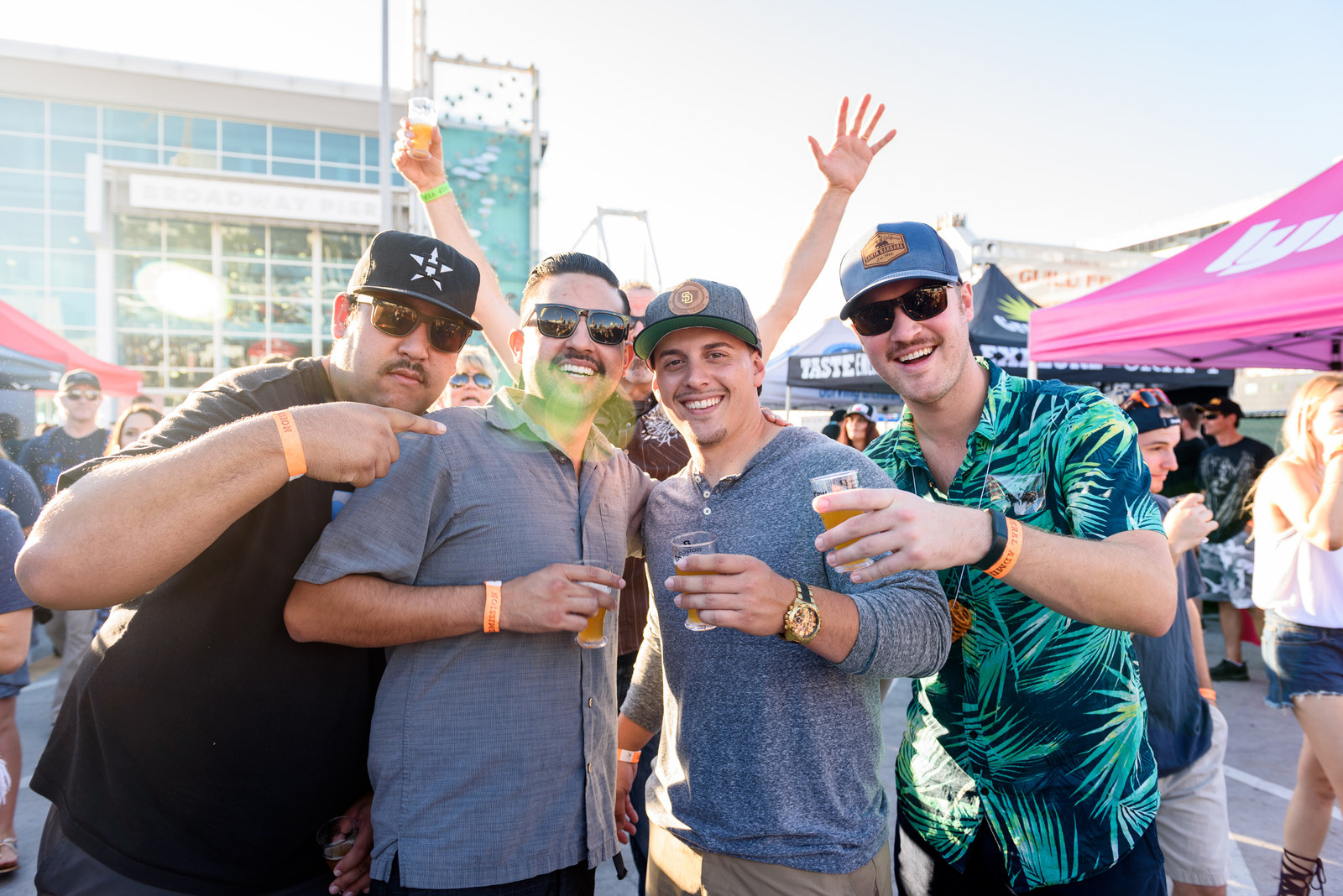 Beer lovers rejoice! There's drinking beer...and then there's drinking beer during San Diego Beer Week. This is 10 full days dedicated exclusively to the nectar of the gods. This November 3–12, you can sample hundreds of award-winning beers under the warm San Diego sun. With more than 500 brewery-sponsored events by the more than 130 local breweries — including trolley tours, workshops, dinners, and especially the premier tasting event at Broadway Pier — you'll see why San Diego is the Craft Beer Capital of America.

Breeders' Cup® World Championships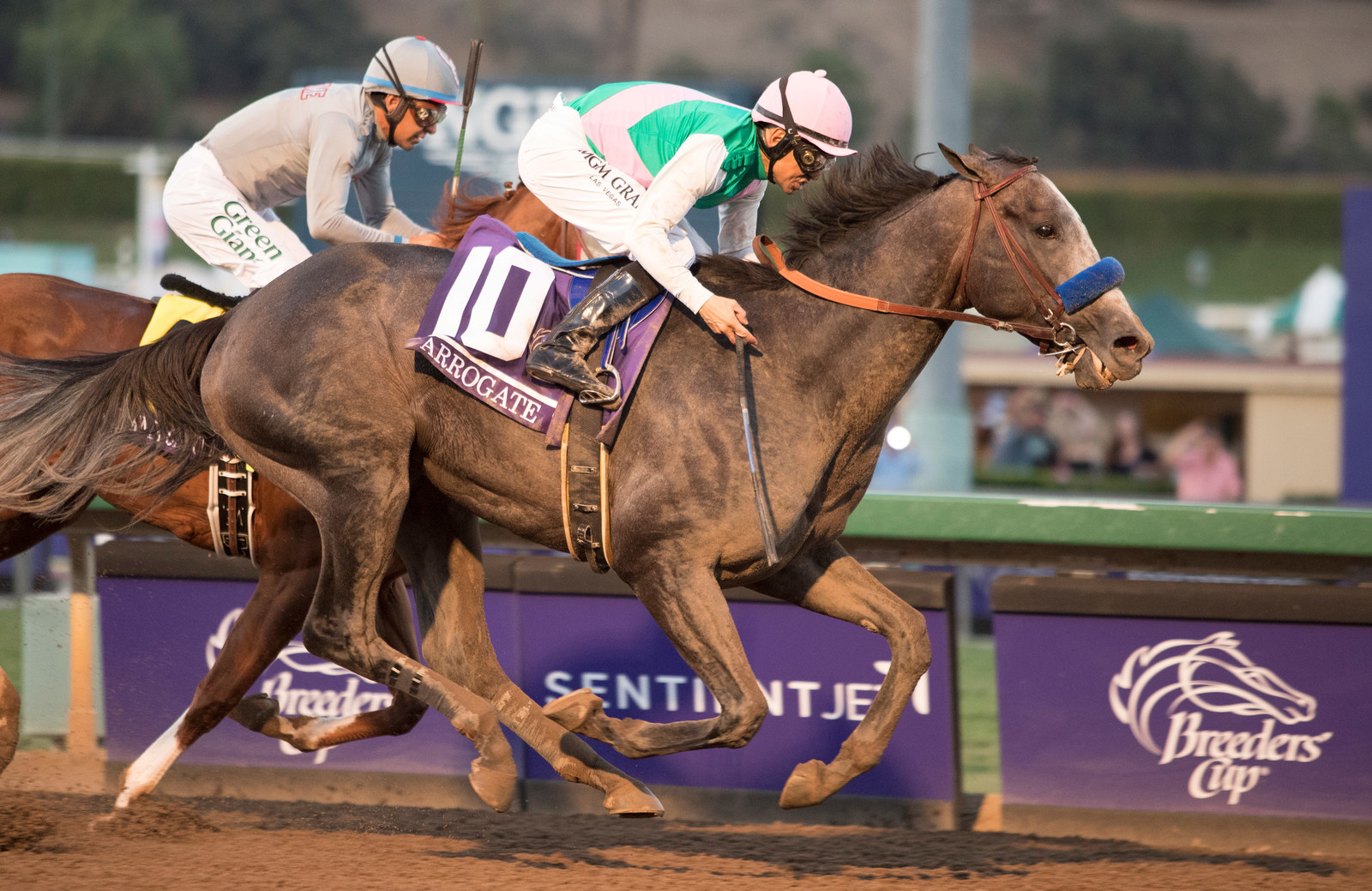 For the uninitiated, horse races are the ultimate highbrow cultural experience. The fashion, pageantry, history, tradition, and of course, gambling — all rolled into one glorious event. This November 3–4, the Breeders' Cup comes to the beautiful Del Mar Thoroughbred Club for two days of world-class horse-racing excitement. This charming, historic track overlooks the Pacific Ocean for a view of the races you won't find anywhere else. There's nothing quite like the thrill of cheering on your favorite horse alongside a few thousand people as it barrels down the track at 40 miles per hour.

Red Bull® Air Race World Championship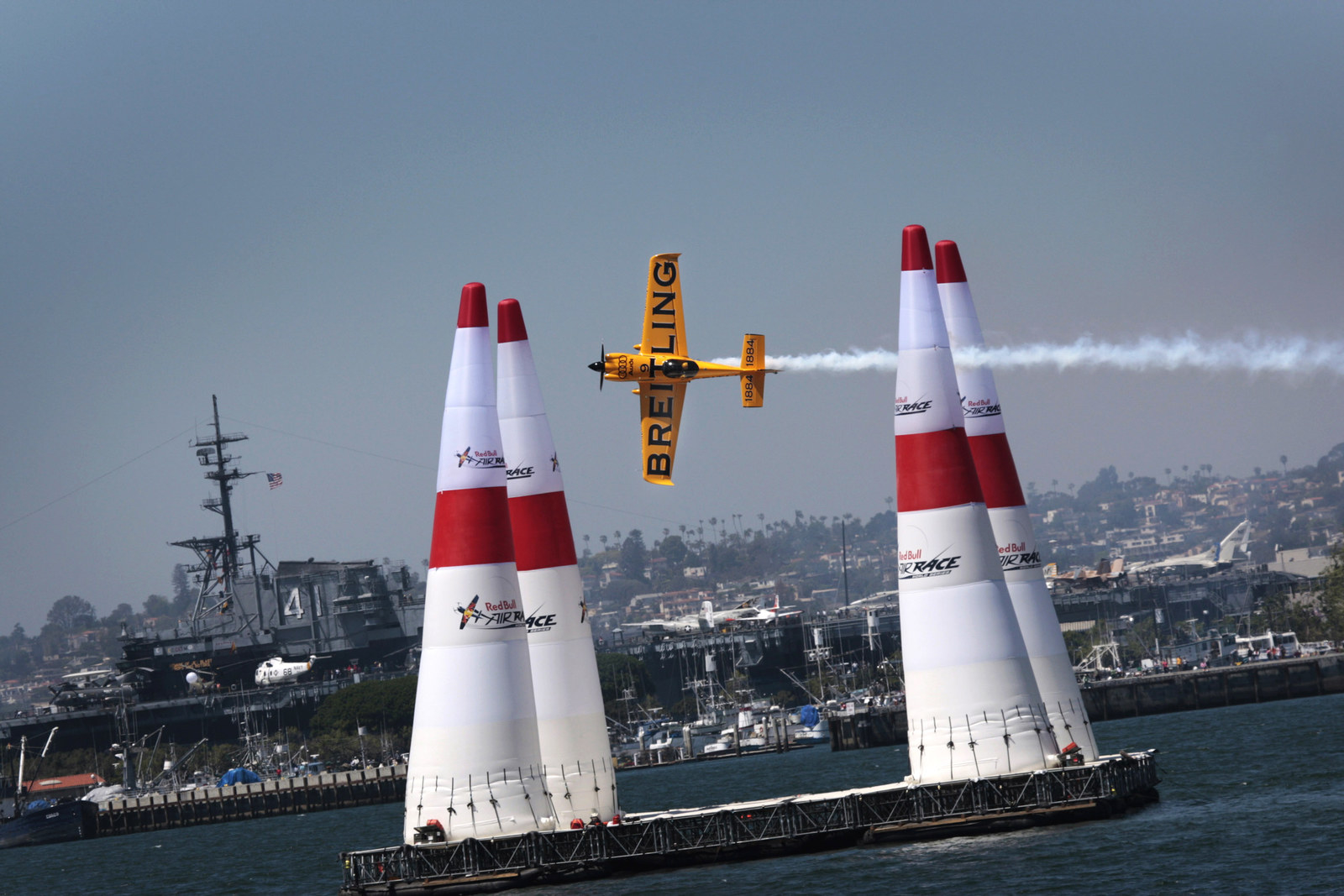 This isn't just any air race, it's the Red Bull Air Race World Championship. Few things in life are as cool and exhilarating as seeing the Red Bull Air Races in person. You've seen the videos online, but there's nothing quite like seeing those pilots subjecting themselves and their airplanes to extreme G-forces as they dive, climb, and knife-edge turn between narrow pylons over the bay off Embarcadero Marina Park and Seaport Village. You can sip on a beer and enjoy the roaring engines that shake you in your seat with every pass. Set against the backdrop of beautiful Coronado Island, the Red Bull Air Races are a stunning display of human ingenuity and sheer bravery.

Over-The-Line Tournament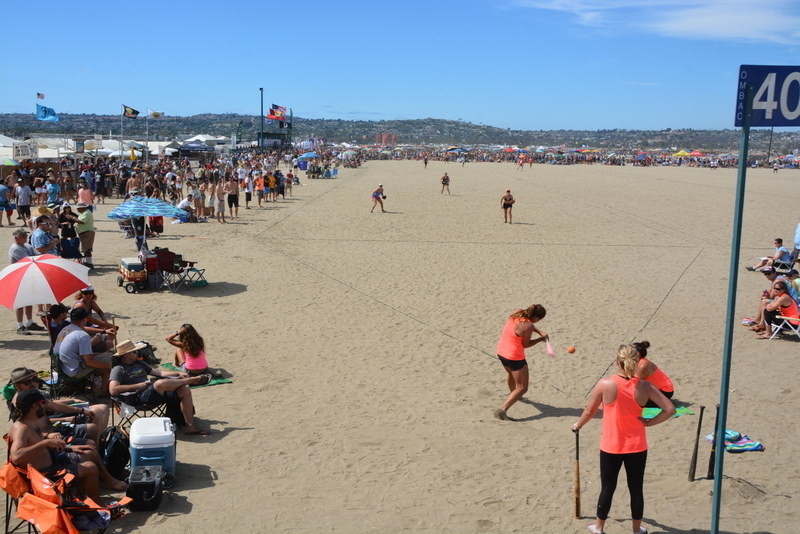 What happens when you mix softball, the beach, and theme parties? You get Over-The-Line, baby! OTL is a game that was created in San Diego and is rooted in having fun without the need for a lot of equipment or people. All you need is some rope, a softball, a bat, six players, and of course — costumes. The game takes the fundamentals of softball, but the rope ensures a much smaller playing area, so far fewer players are needed. The OTL tournament is held on July 8–9 and 15–16 at Fiesta Island, and is a totally rad time in the San Diego sunshine, whether you're a spectator or a player!
CONCACAF Gold Cup™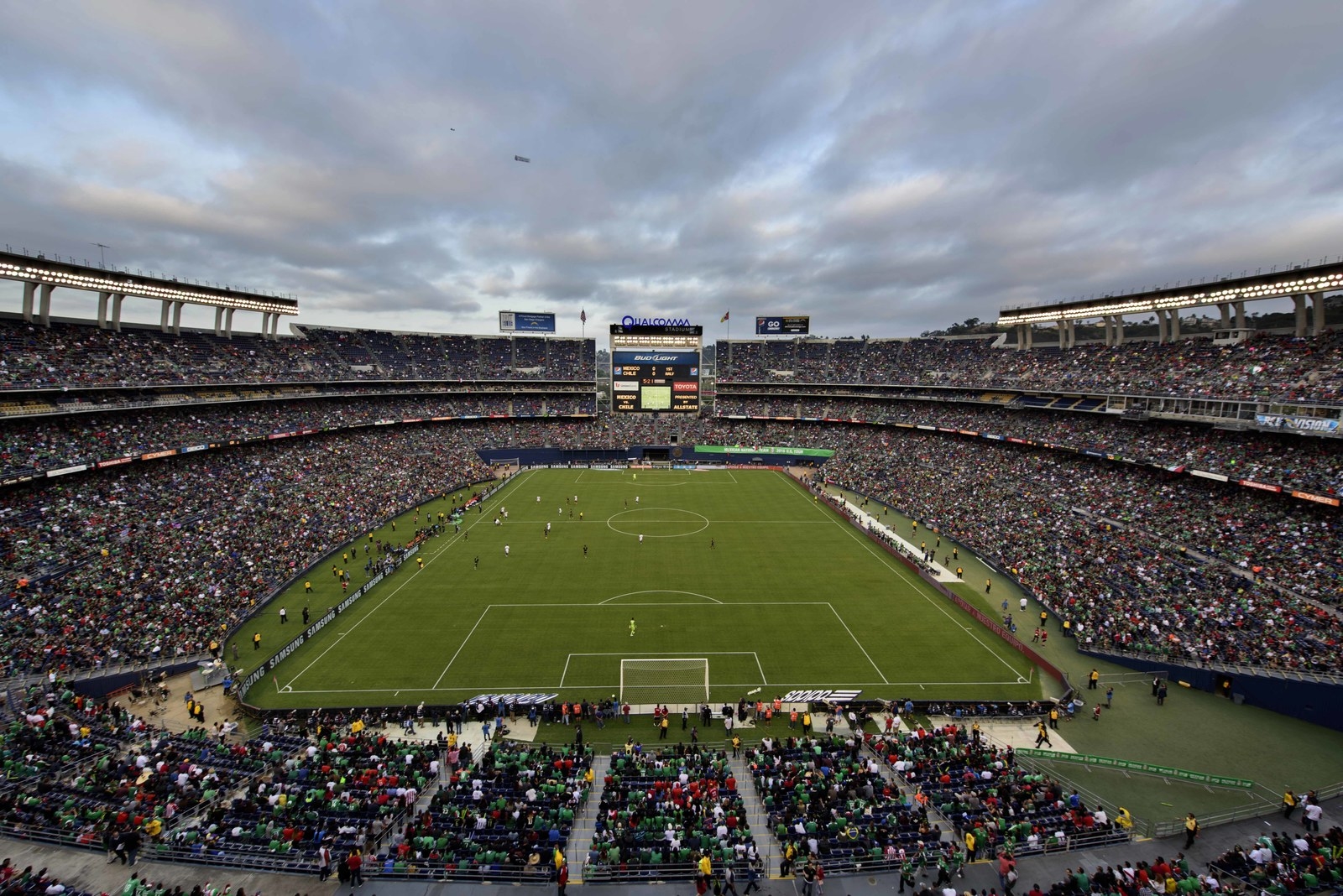 No, that's not a typo. And yes, it's a mouthful — it's the Confederation of North, Central American and Caribbean Association Football. Of course, we Americans prefer to call it "soccer," and we love it just the same! And on July 9, CONCACAF Gold Cup makes its way to the massive Qualcomm Stadium in San Diego for a day of pro soccer for the die-hard and casual fan alike. See some of the best players from rival international teams battle it out in thrilling matches like Mexico vs. El Salvador and Curacao vs. Jamaica. Going to a soccer game is unlike anything else. The energy is insane, and soccer fans are as fanatic as they get.
ISA World Adaptive Surfing Championship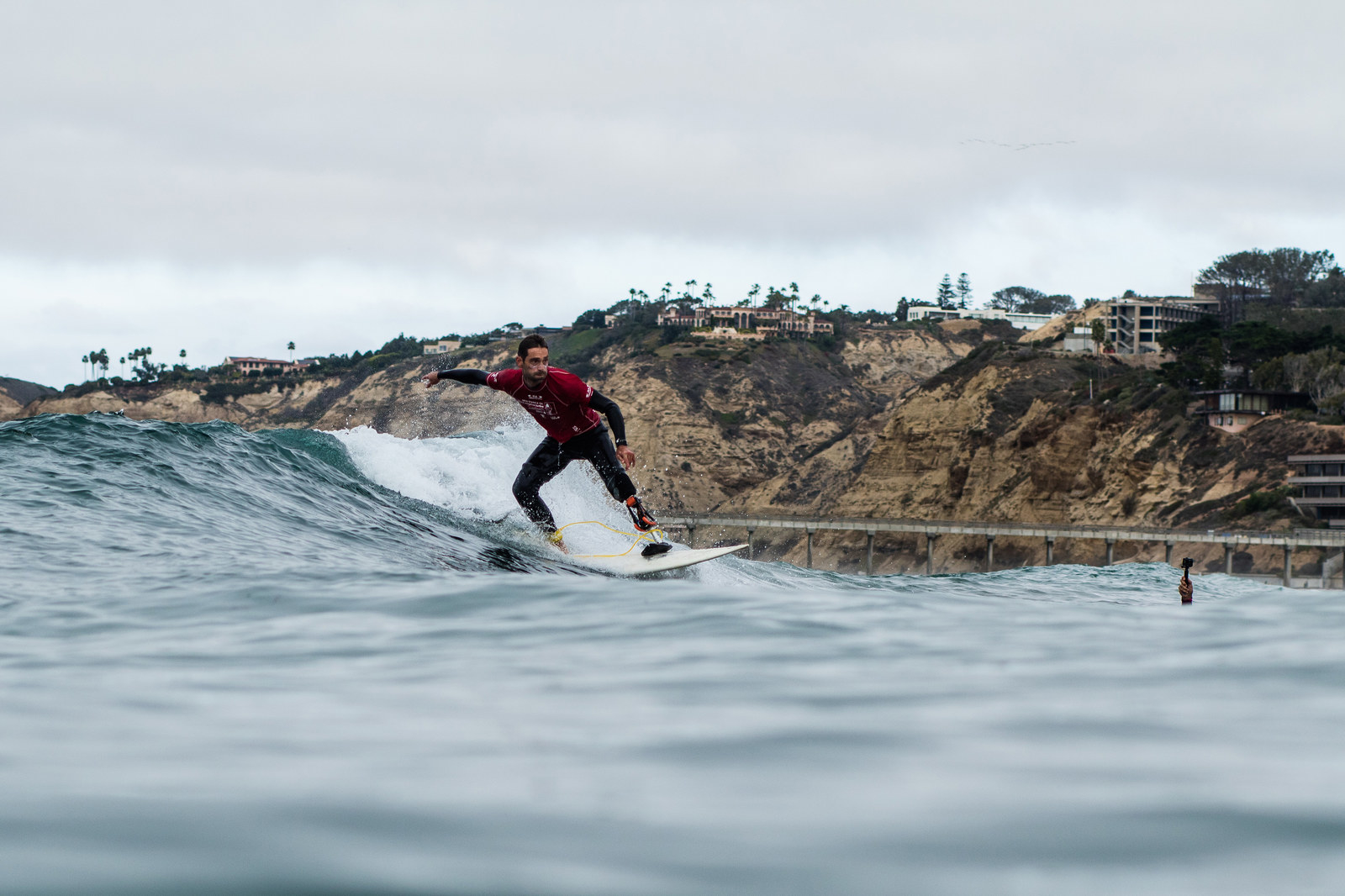 The International Surfing Association's 2017 World Adaptive Surfing Championship returns to La Jolla this fall for some exciting and inspirational action in the water. ISA hosts surfers with physical challenges from more than 20 countries. Nowhere else but San Diego can you see such brave athletes display incredible heart and athleticism despite their physical challenges. Don't miss it!
It's not enough to read about what San Diego has going on. You've gotta come down and see for yourself how San Diego just...does it differently! Plan your trip at SanDiego.org.
All illustrations by Laura Hoerner. All images courtesy of San Diego Tourism Authority.
Sponsored by the San Diego Tourism Authority, funded in part by the San Diego Tourism Marketing District Corporation with City of San Diego Tourism Marketing District assessment funds.