A British Astronaut Was Asked On Live TV If He'd Brought Back A Souvenir From The Moon
Tim Peake, was in the International Space Station. I think in terms of silly questions, we've peaked.
While interviewing British astronaut Tim Peake, who was a crew member on the International Space Station last year, on ITV's This Morning, Amanda Holden asked a question that was on her mind.
Here is the full moment.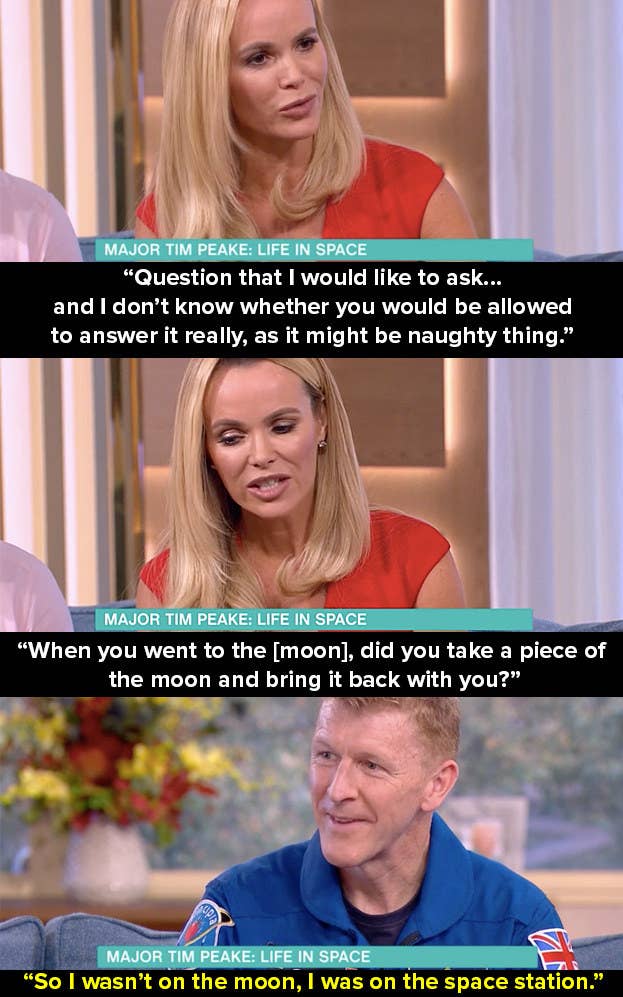 Fun fact: the last time anyone went to the Moon was December 1972.
Needless to say Holden, standing in for regular presenter Holly Willoughby, recovered well.