Update – 12 April 2015, 9.52 a.m: Jeremy Clarkson has pulled out of hosting the show.
In a statement to BuzzFeed News, Hat Trick Productions managing editor Jimmy Mulville said: "On reflection, Jeremy Clarkson has decided not to host Have I Got News For You. We fully expect him to resume his hosting duties later in the year."
Update – 8 April 2015, 11:31 a.m: The BBC has confirmed that Clarkson will present the show.
A BBC spokeperson told BuzzFeed News: "Jeremy's contract has not been renewed on Top Gear but he isn't banned from appearing on the BBC."
Original report below.
The BBC faces further embarrassment after reps for Have I Got News for You confirmed that Jeremy Clarkson is still due to host the show.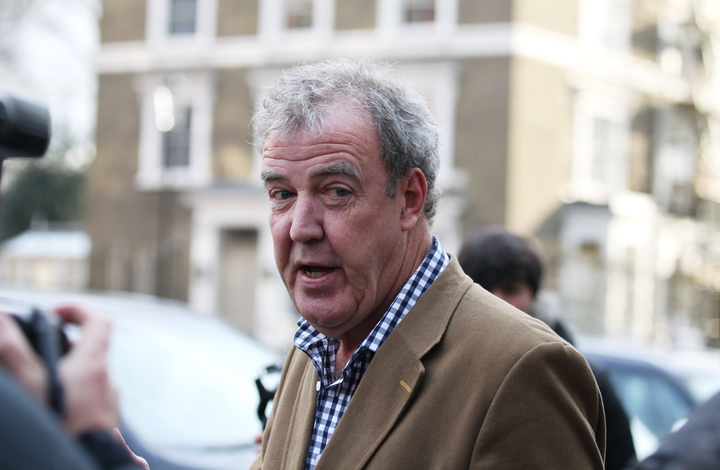 A week ago, the presenter was effectively sacked from Top Gear. But BuzzFeed News has confirmed that he is still set to appear on the BBC on Friday 24 April as guest host of the panel show.
Clarkson has guest-hosted the show before and was first confirmed as a presenter on 17 March. Jimmy Mulville, the head of the show's production company, Hat Trick, told the Radio Times: "I don't think the BBC know that he is due to be on. It would be great. Have I Got News for You tries to have a bit of mischief so we will see if he can come on."
Mulville was speaking days before the BBC finally decided not to renew Clarkson's contract after an inquiry confirmed that he had subjected Oisin Tymon, a Top Gear producer, to "an unprovoked physical and verbal attack".
On Wednesday, BBC Worldwide and the event company Brand Events announced that a series of live shows with the presenters of Top Gear is still due to take place, but with any BBC material removed and the show now called Clarkson, Hammond and May Live.