At the start of last night's Late Late Show, viewers saw this video, which was filmed by James Corden.
The video starts with Corden sitting in a car.
Then arriving and checking in at an airport.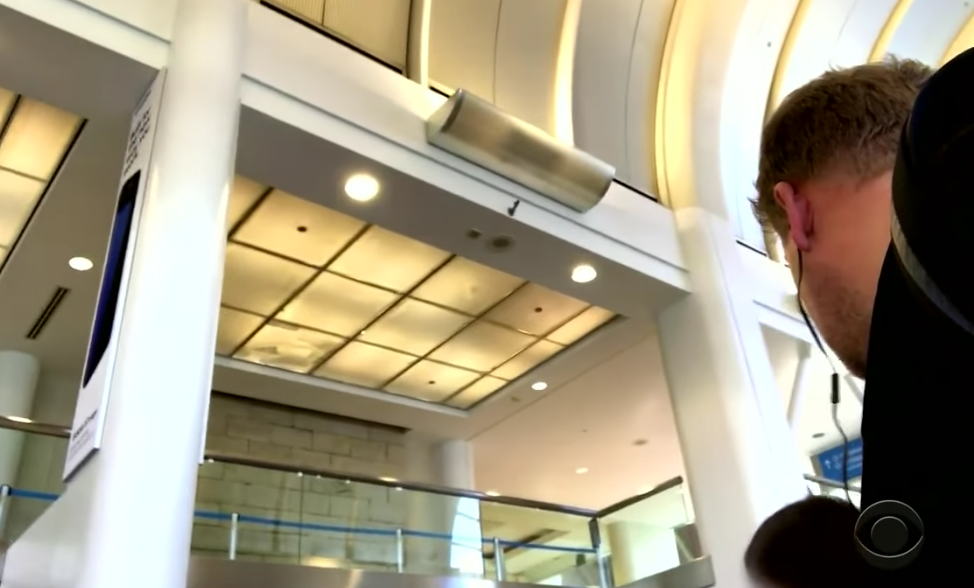 Before ordering and eating food at the airport.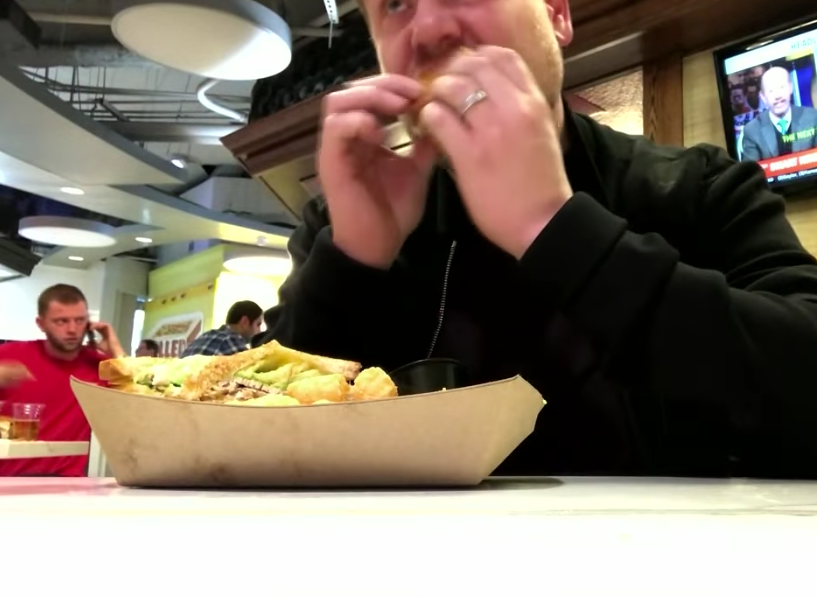 And then arriving at the gate and boarding a fight.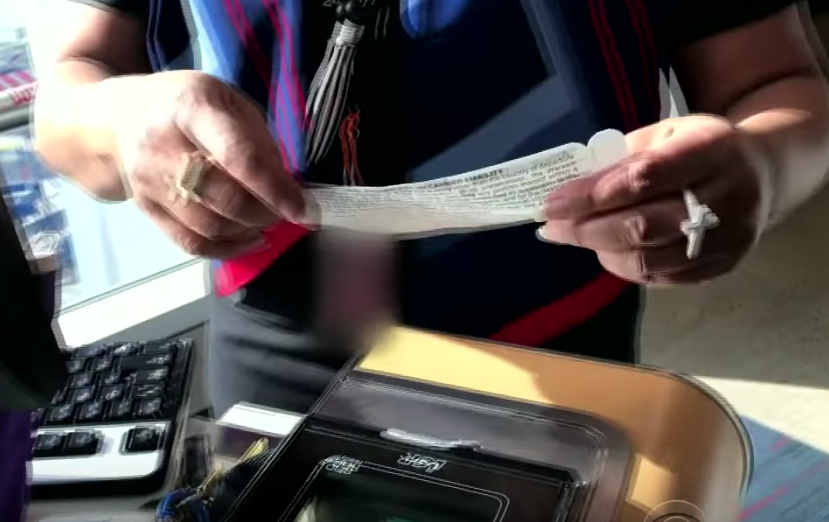 This message was then shown to viewers.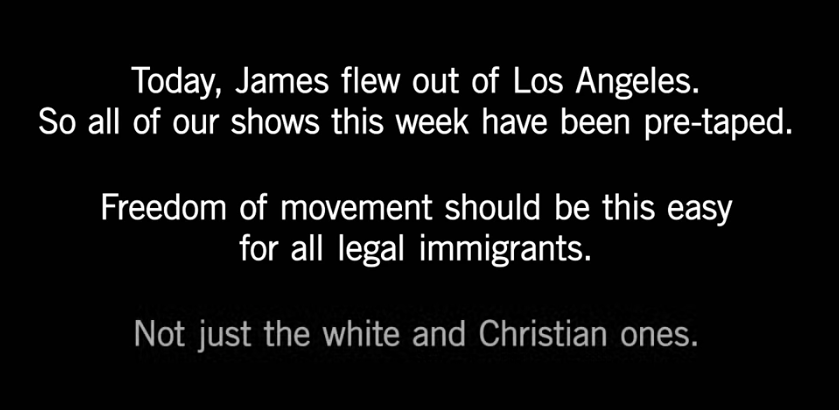 Previously, Corden has been vocal about his opposition to Trump's ban, tweeting Mo Farah's statement on Sunday.