I Painted A Radio 1 DJ On The Radio For Some Reason And Here's What Happened
I've never painted a radio DJ dressed up in a costume from the 1860s before and I don't think I ever will again.
Several years ago someone found a spitting image of BBC Radio 1 DJ Greg James in a painting from 1866.
Greg noticed this painting did a subtle tweet about it.

And then, bizarrely, he got his team at Radio 1 to recreate the painting live...on the radio. He sat in this position below (along with two listeners who looked similar to the women in the painting) in the Radio 1 Live Lounge for more than an hour, while artists in the room attempted to paint what had now become a meme.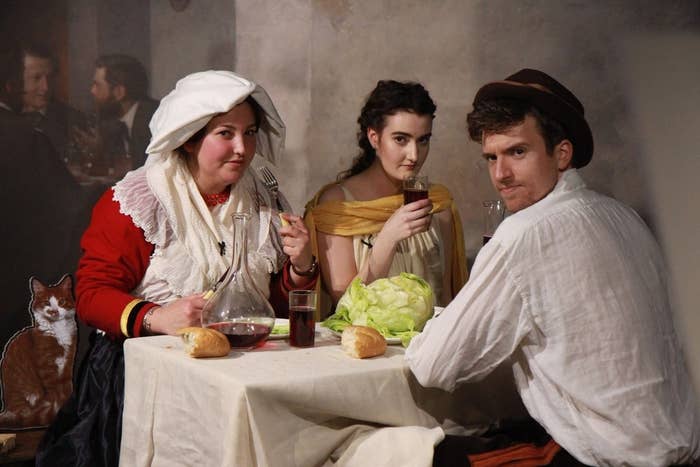 And if you think this story is a tad complicated, imagine that you're Greg James and you're having to explain what is going on to confused listeners in just a few seconds – while your producer in the next room starts playing a song by Foals because you're posing for a painting and you cannot move.
I mean, even explaining to you what is going on here is quite difficult. This is my sixth draft and I cannot tell this story any more concisely. It's a fucking nightmare.
But I love radio like this. Just like when Radio 2's Jeremy Vine interviewed a Shetland pony live on air, there's nothing more enjoyable than radio when the presenters are doing something none of the audience can see, unless you watch a live video on the website.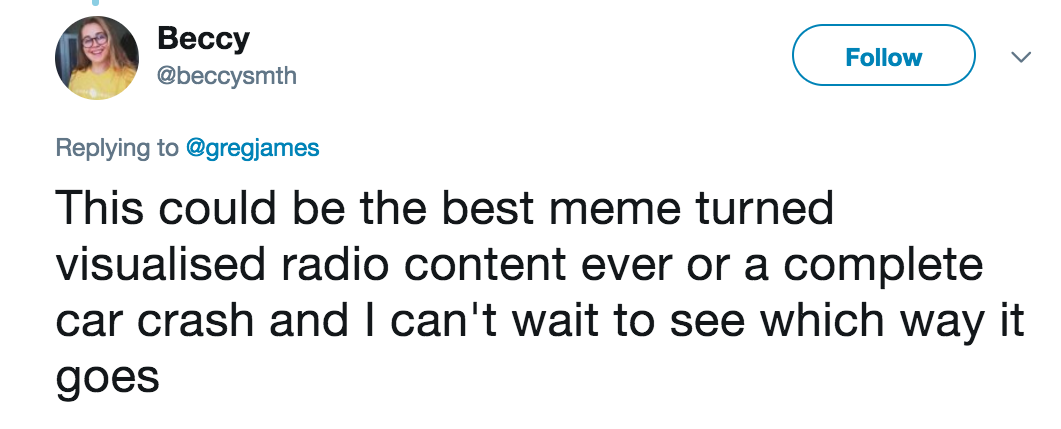 I was invited by Radio 1 to watch this all happen and paint Greg James. As you would, I thought to myself: This will be the only opportunity I'll ever have to paint a Radio 1 DJ.
But there's a problem: I am shit at art. My art teacher at school – who was very much one of those "anyone can be an artist" art teachers – asked me in private several times not to consider A-level art.
My mum, who is a good artist, was so once so horrified at a drawing I showed her in my art coursework that she ended up finishing it for me.
I still got a D.
Surrounded by an array of cameras for a Radio 1 livestream and broadcast, everyone else painting was an artist. Many of them had applied directly to the show.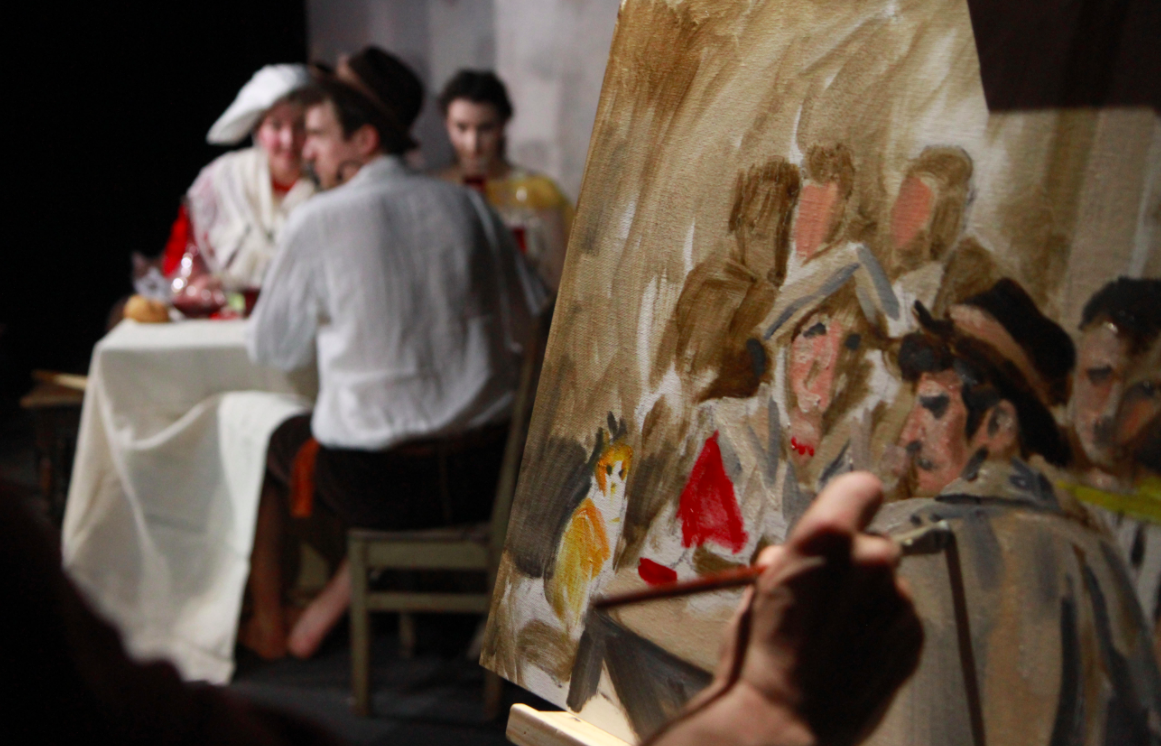 There was a full-time mum who was doing a BA in art there. There was someone from Madame Tussauds too.
I asked Greg how BBC management were able to approve this. "No idea", he responded. "Maybe it is because I went up the mountain they trust me with anything now. Maybe it's because I sort of didn't die up Ben Nevis."
Here is my painting, which looks as if you were drunk and were asked to depict a scene from hell.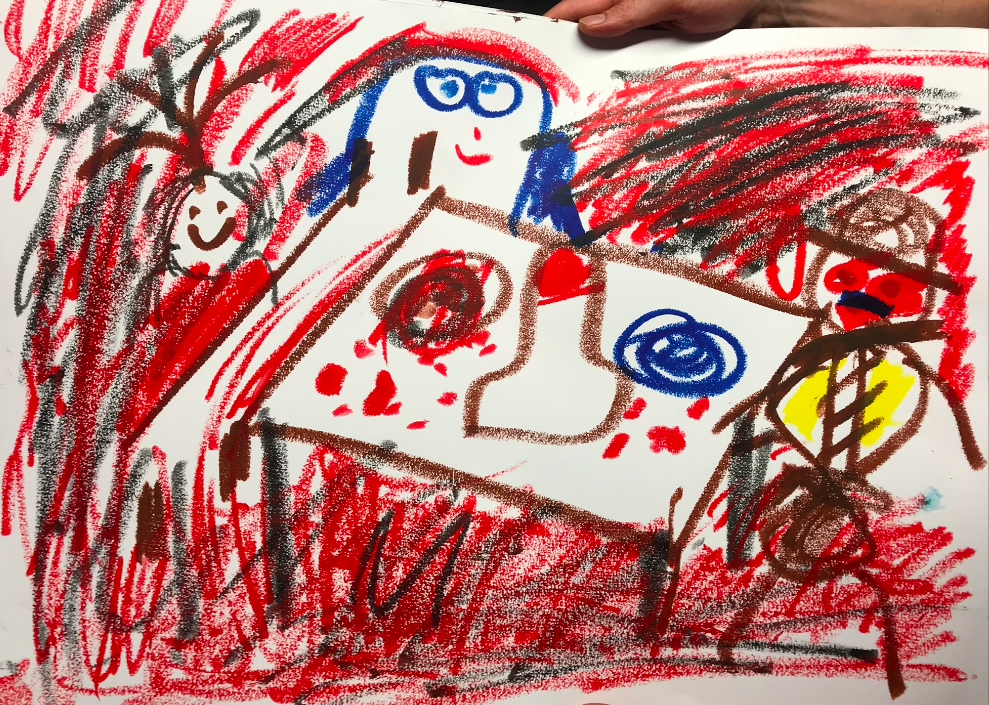 When I tweeted it, I got this back.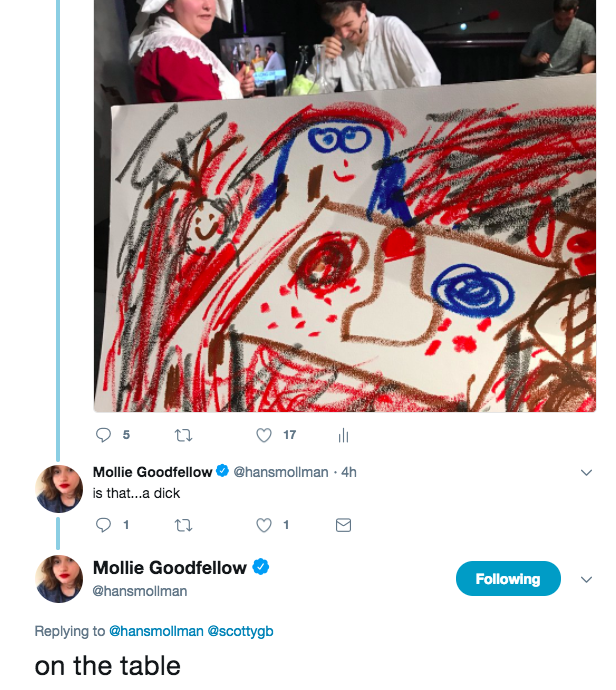 My defence: It is not a dick. It is, in fact, my depiction of a decanter. I don't know why the wine is at the top.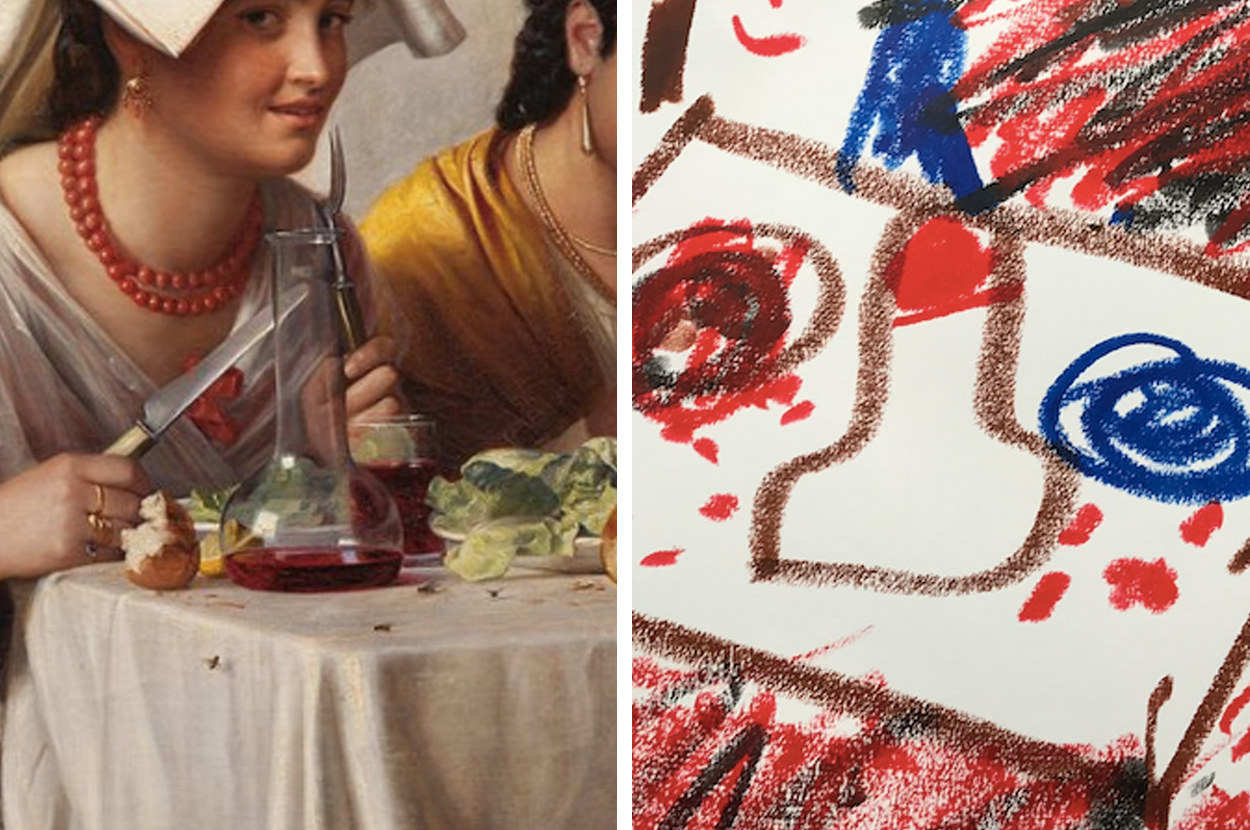 I then got this DM from a senior BuzzFeed colleague.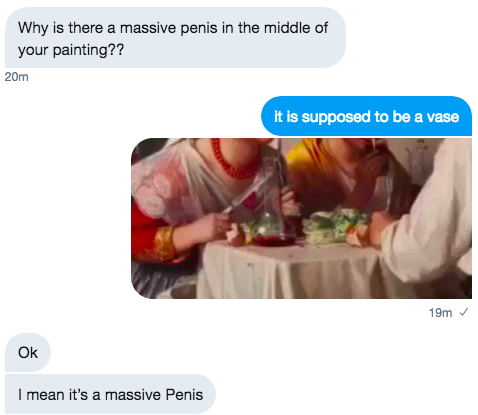 When I said that everyone else at Radio 1 was a fine artist, there was an exception. There was James, who had applied to get on the show under the name "Ben Da Vinci". Someone working on the show assumed he was a relative of Da Vinci and invited him to come along to participate, before realising that he was in fact joking.
His painting was better than mine.
I then gave it another shot and came up with this.
I was slightly more impressed, but it did look like a bird was angry at a blue penis.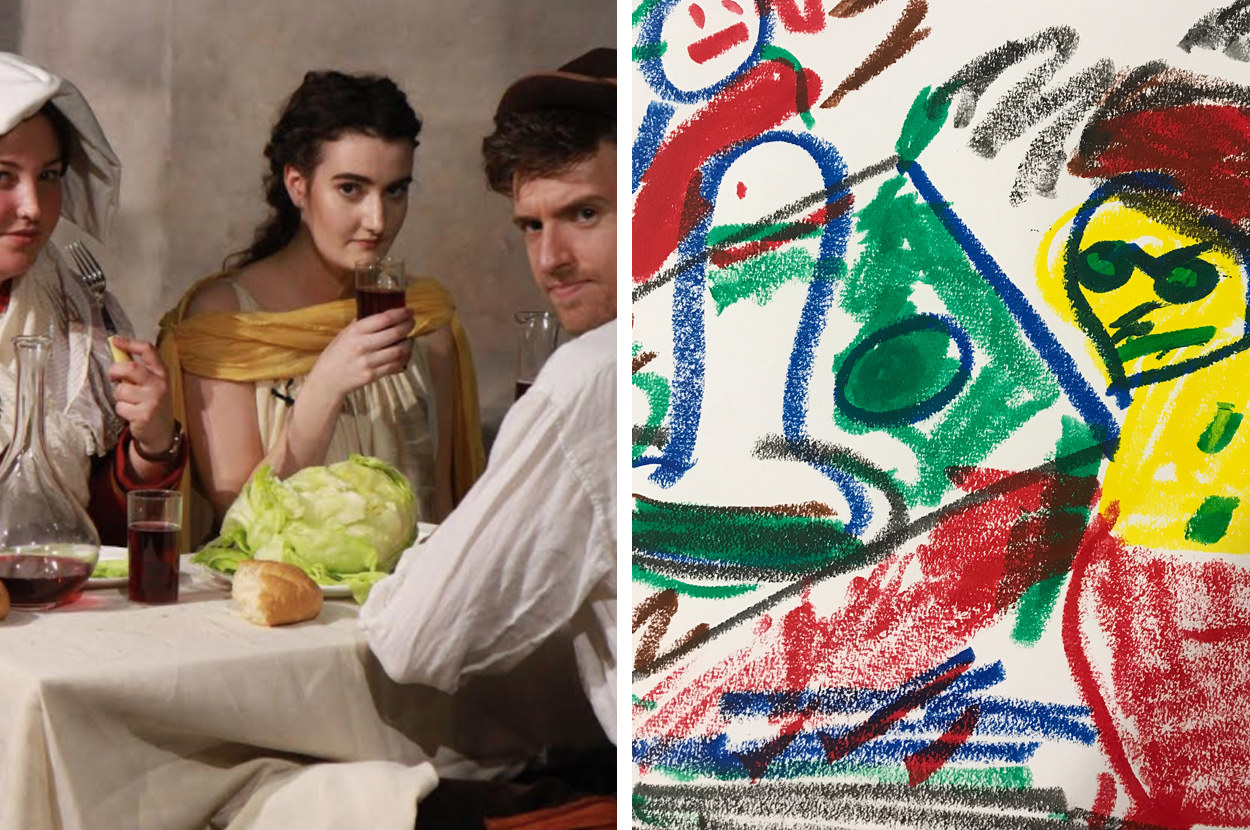 I then tried again and I don't know what happened.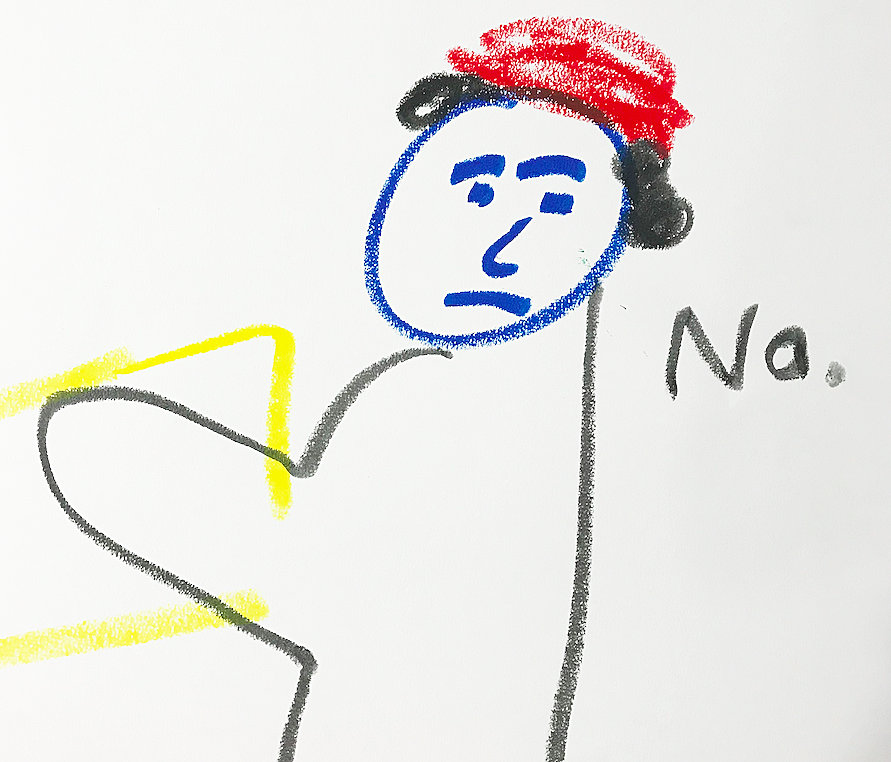 My fourth attempt: I was rather proud. I'm not going to lie. I think I absolutely fucking nailed this.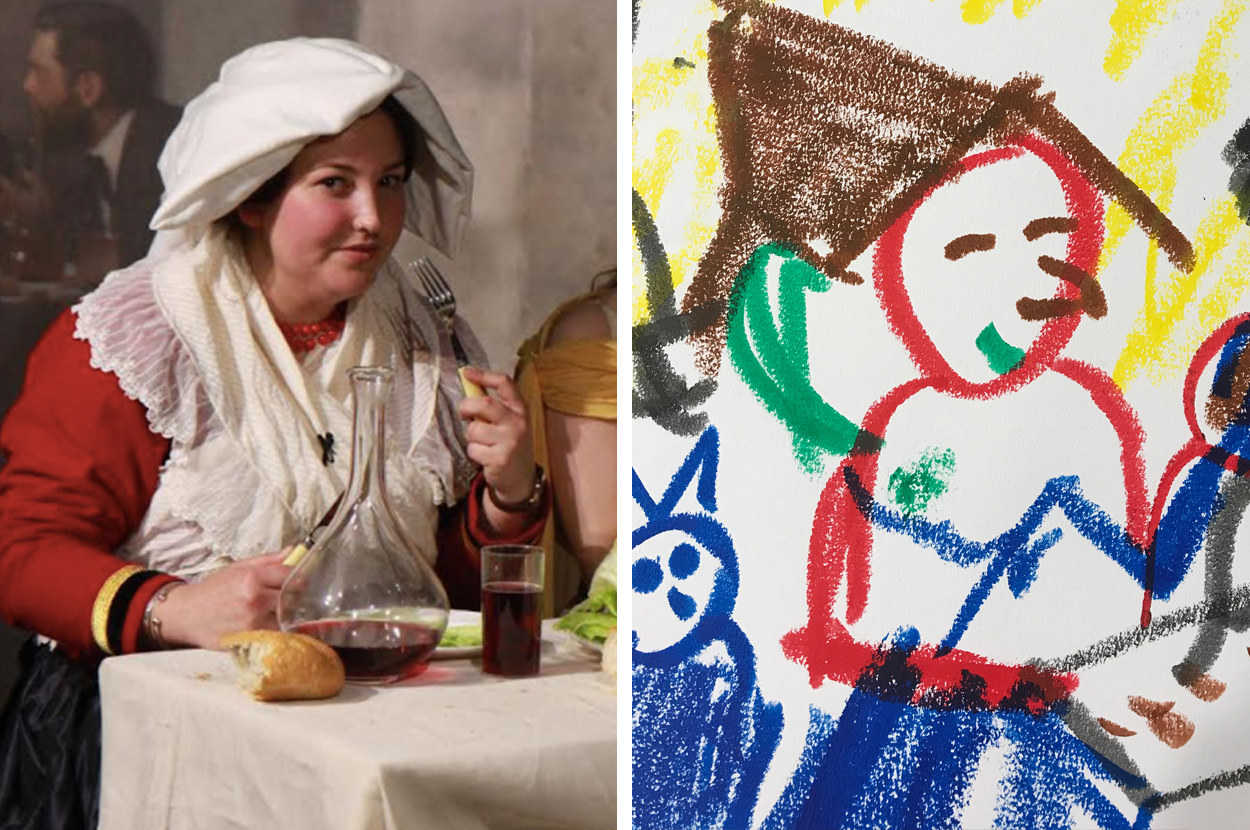 It then got even weirder. Greg whipped out his phone to take a photo. I had to keep telling myself that what I was looking at now wasn't one of those selfie-added-to-classic-portrait things you might have seen on the internet, a photoshopped creation to emphasise how shallow and self-obsessed our lives have now become. No. I was watching three people taking a selfie.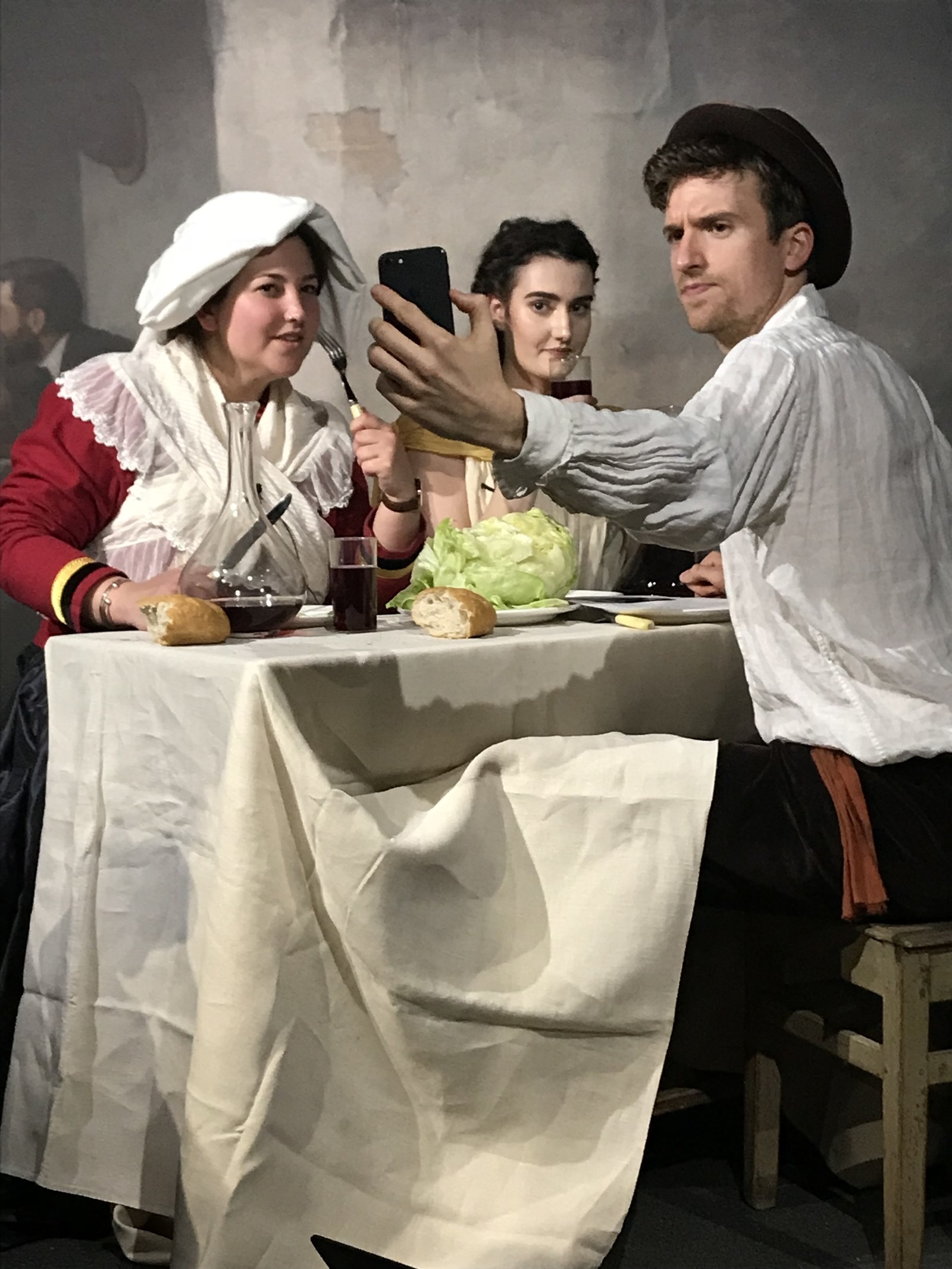 Then everyone revealed their paintings to Greg. This was by Neil, an illustrator, who made this in one hour.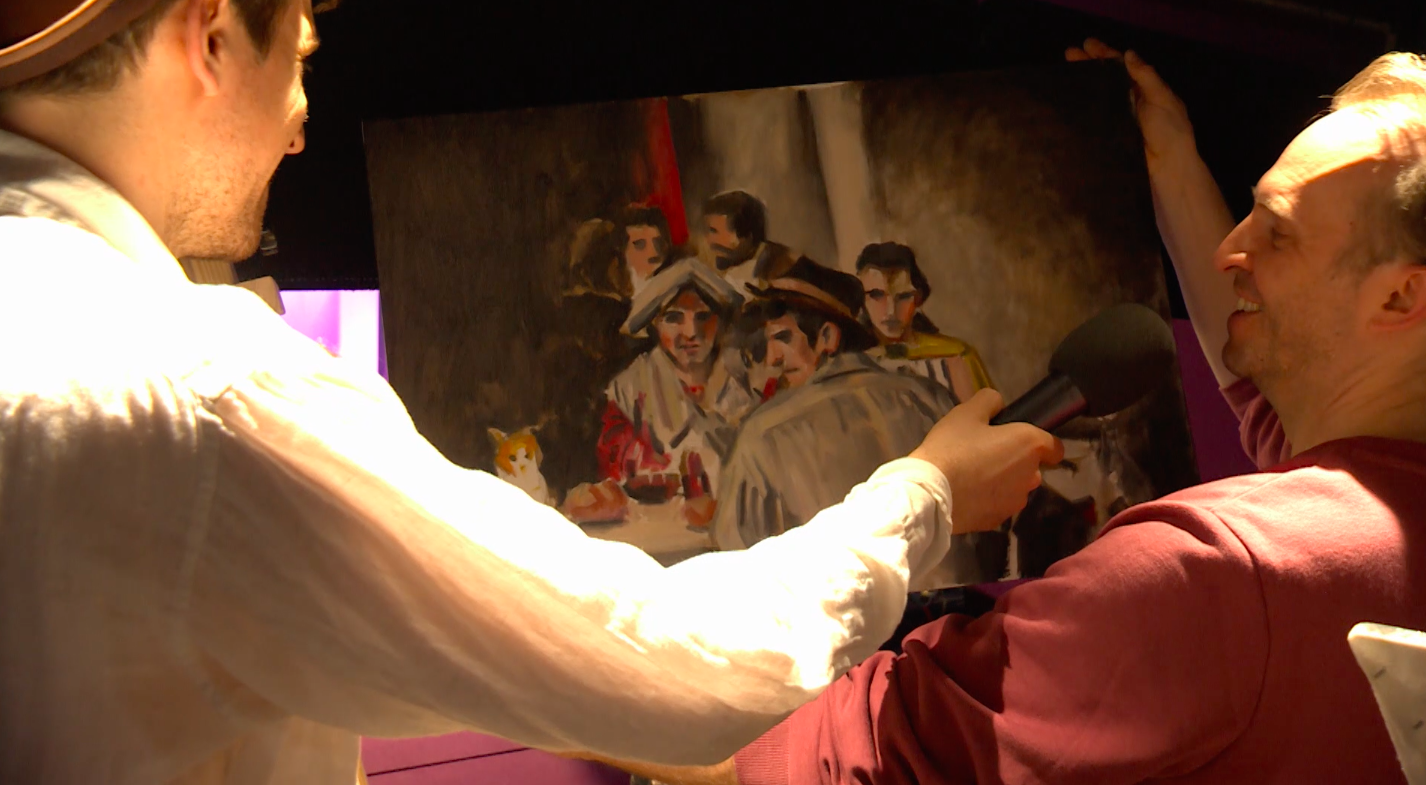 Then there was this lovely painting by Angela.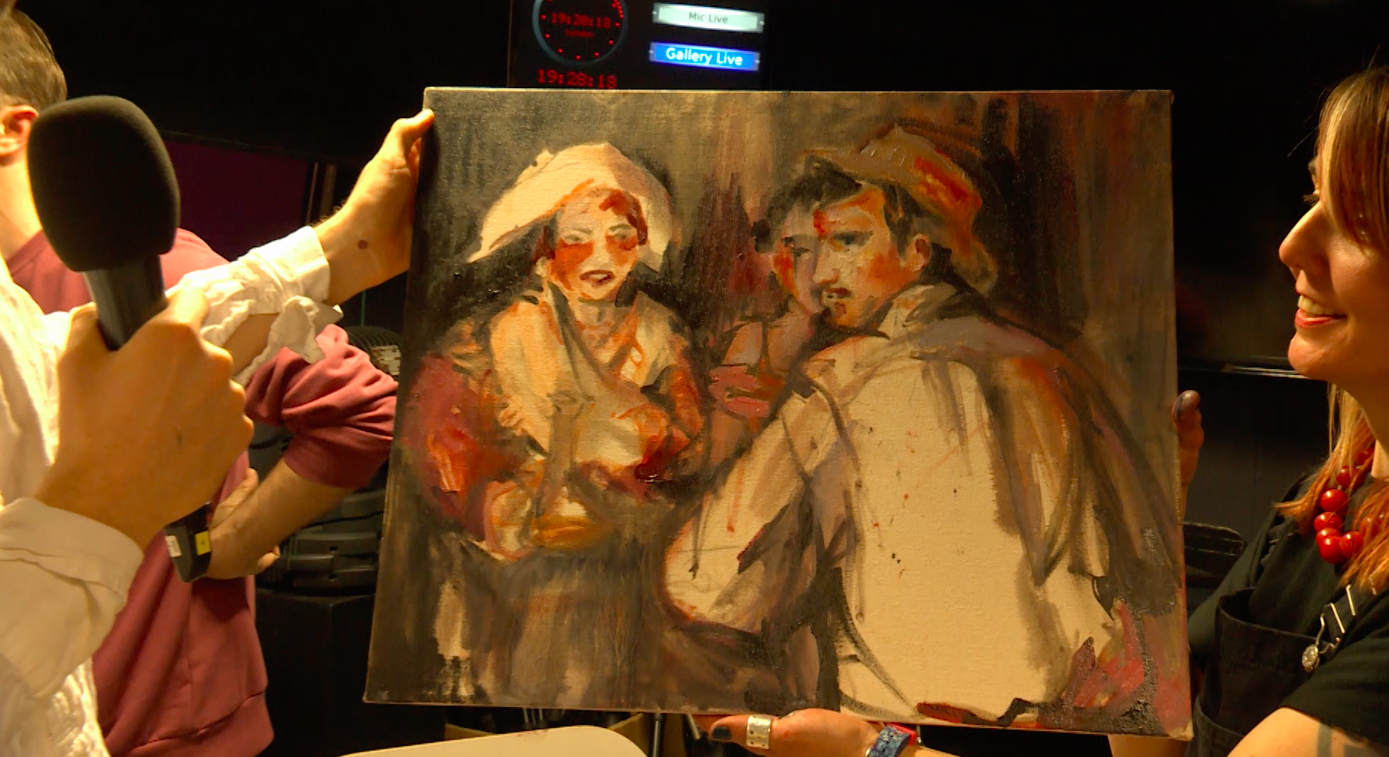 Next was by Katie, who drew this in charcoal.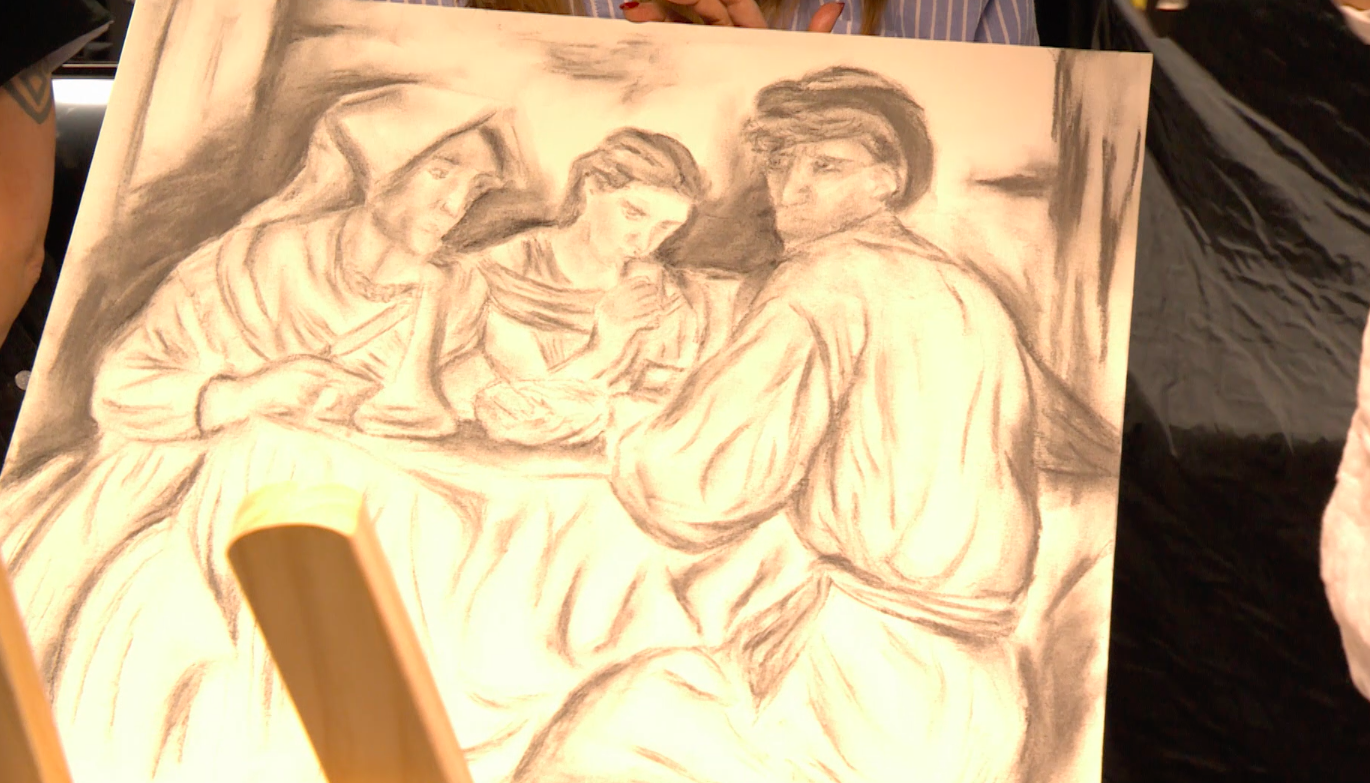 There was also Chelcie, who had painted this on her housemate Joel's back.
And then I showed off mine.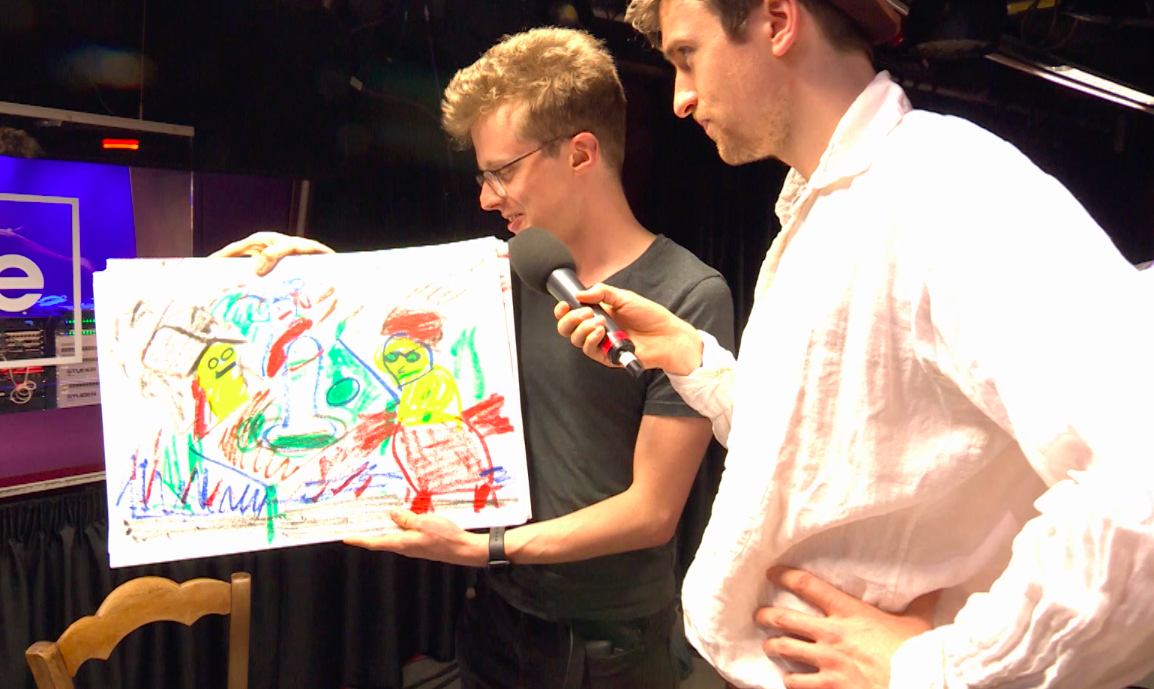 I also had this as a backup, which I created with only a few minutes to spare when I was panicking and I saw the standard of everyone else in the room.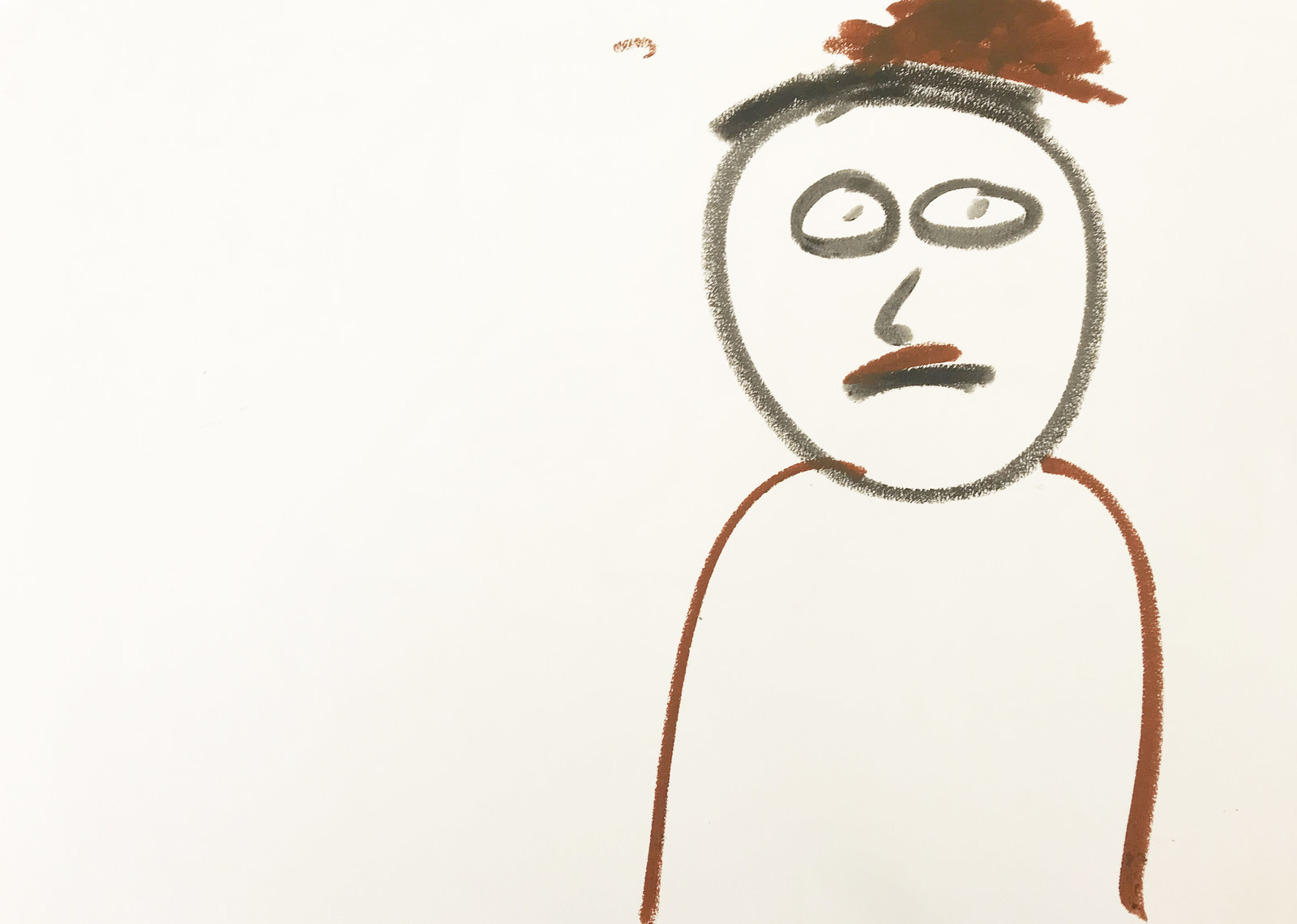 When it ended, we were all asked to pose for a photo. And what I love about this photo here is that throughout all of this a guy was asked have his back turned to the camera while everyone else was looking forwards.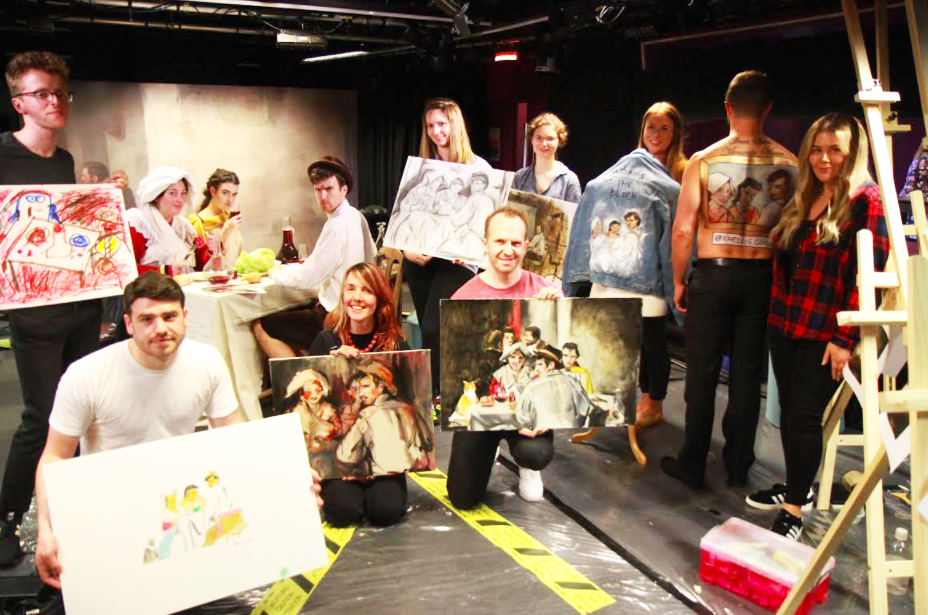 You can listen to Greg James on weekdays from 4pm on BBC Radio 1.