16 Times @GaryLineker Was One Of The Sassiest People On Twitter
J.K. Rowling isn't the only wonderfully sassy celebrity on Twitter.
5.
When a tweeter said sportsmen and women are dumb and Lineker came back with this.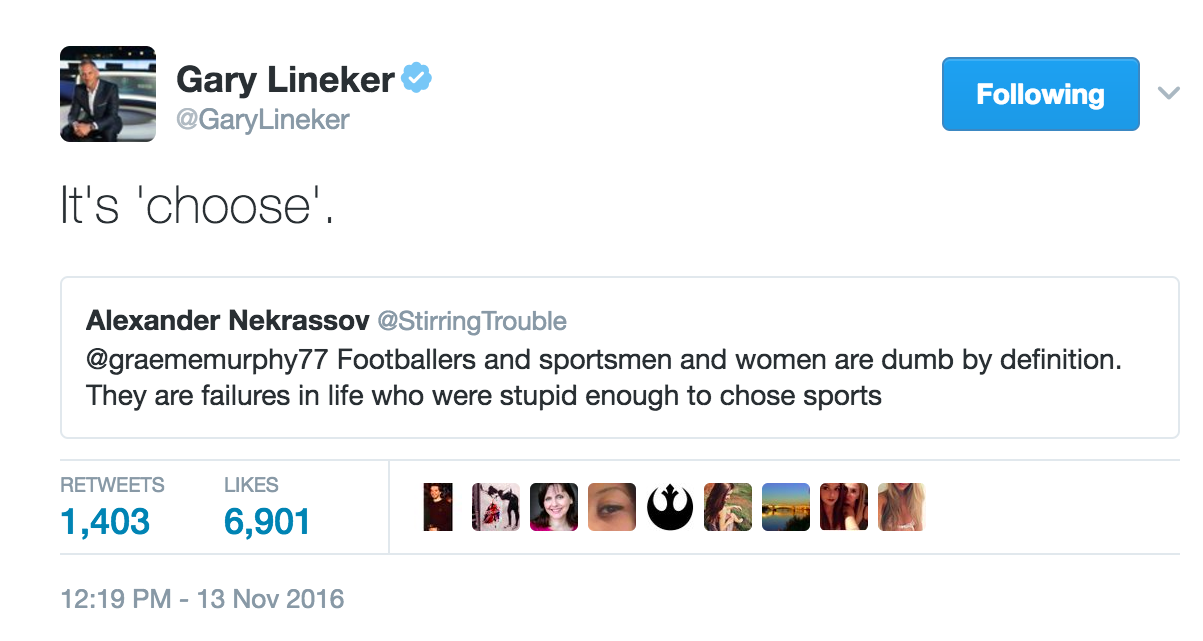 8.
When the tabloids had a go at him after he made comments attacking the treatment of young refugees.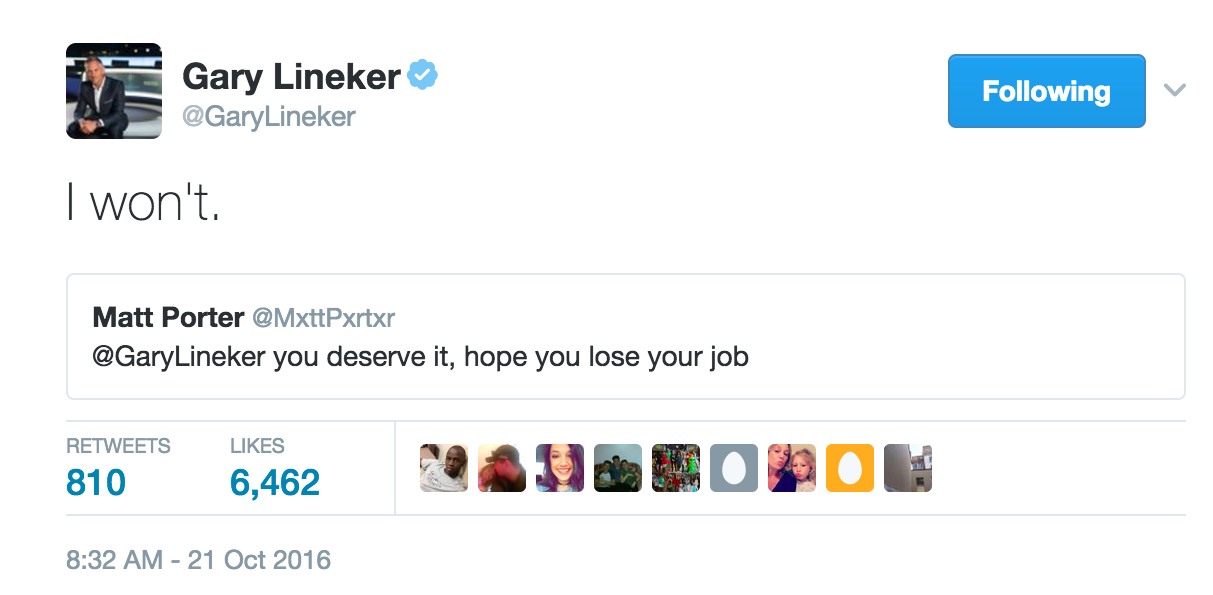 9.
He can spin criticisms into compliments.
14.
And then said this when Trump was falsely boasting about his inauguration viewing figures.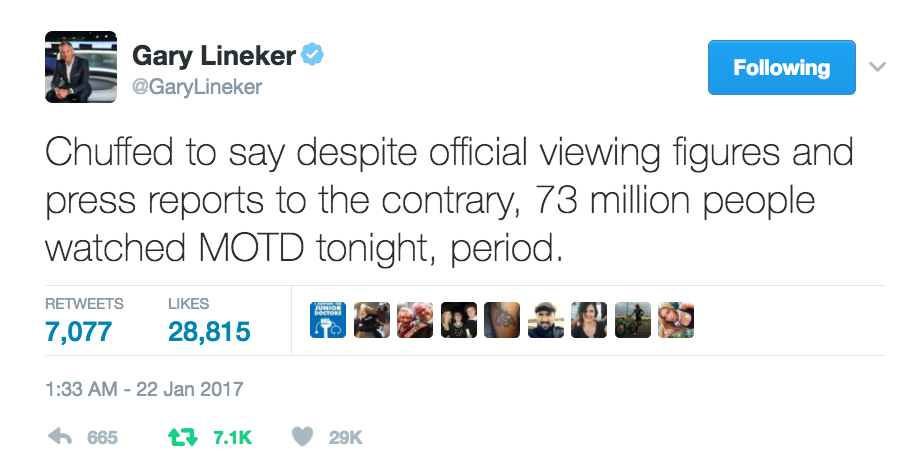 Which then led to this...