In the latest Game of Thrones there was a blink-and-you'll-miss-it appearance of Lyanna Mormont.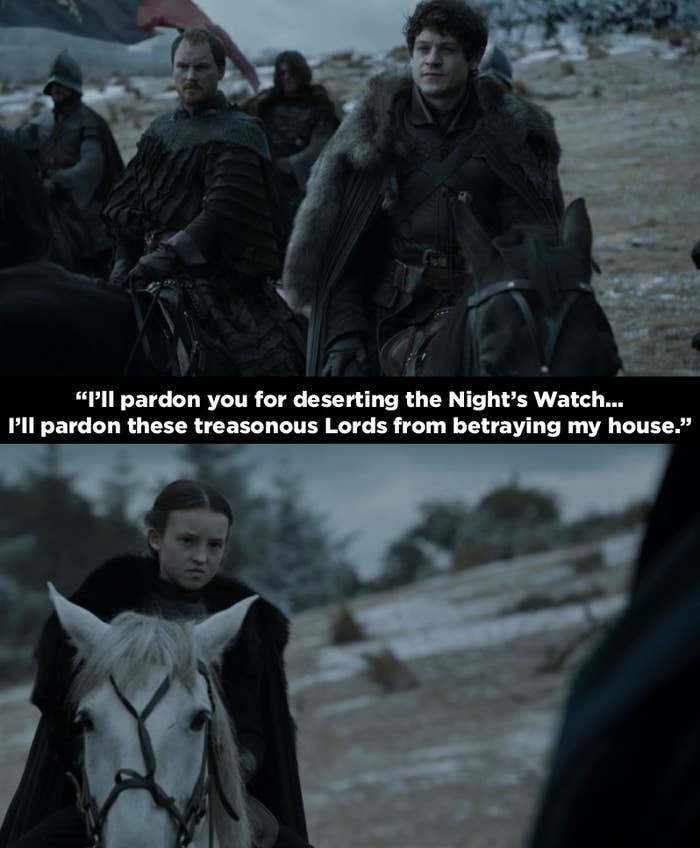 This is just a couple of weeks after the 10-year-old leader of Bear Island was sassy to Jon Snow, Sansa, and Davos.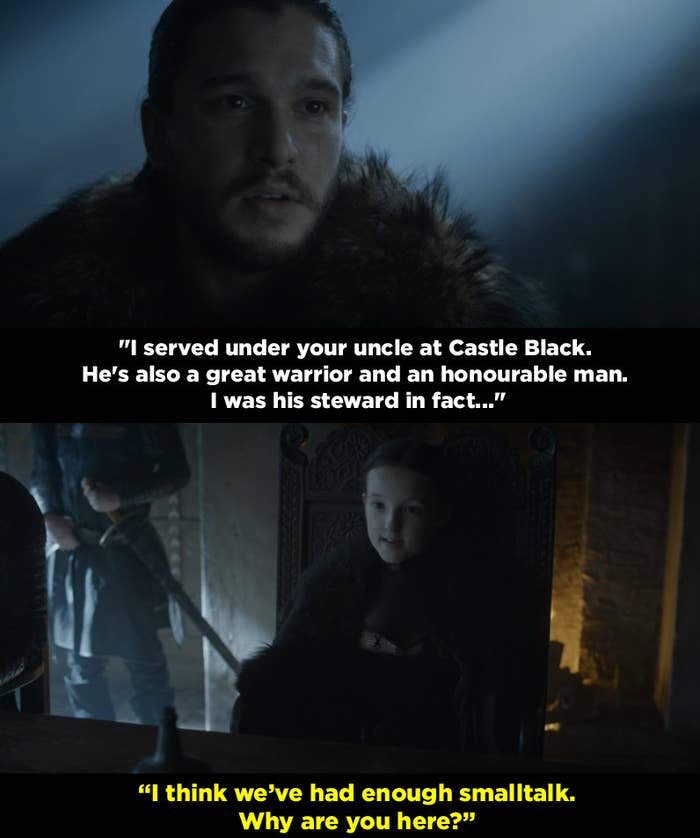 She was onscreen for a single shot.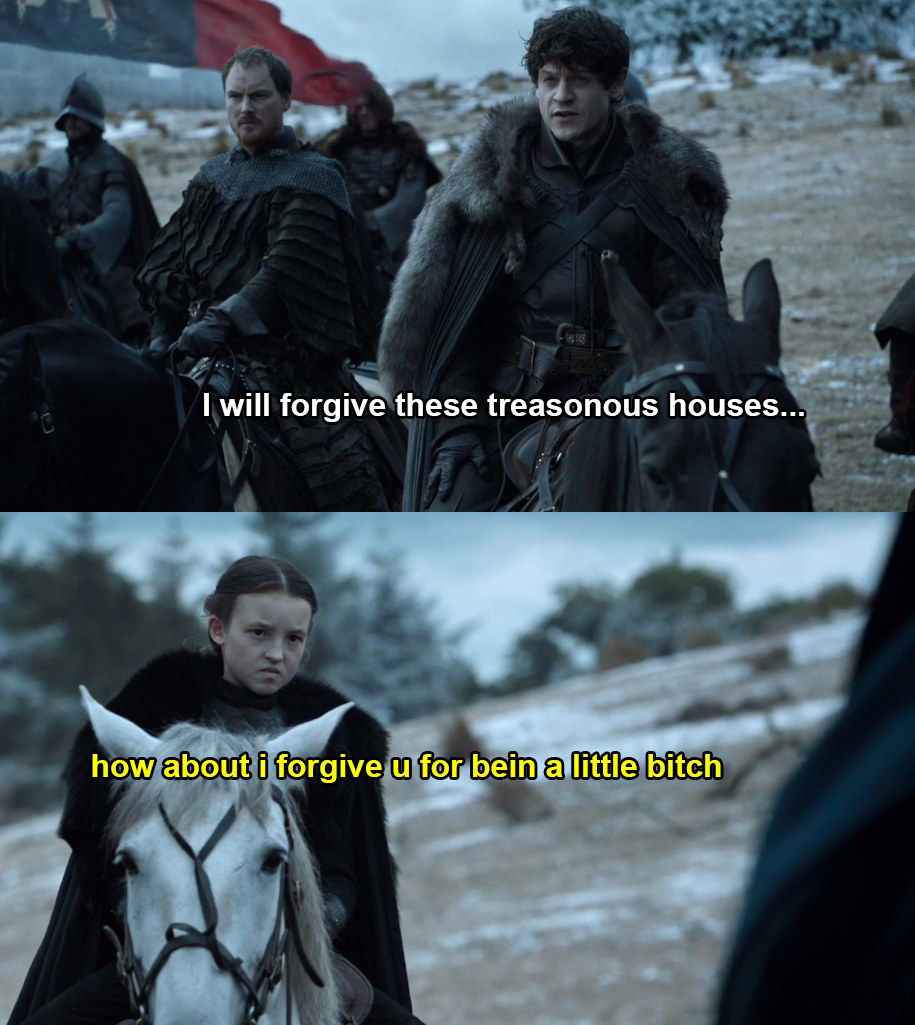 Remember...
Feel free to use this image to your heart's content.