Daniel Craig Has Finally Revealed That He Will Be Bond Again
He also discussed his previous comments that he wouldn't do another film on The Late Show With Stephen Colbert.
On last night's Late Show, Daniel Craig finally announced that he will be in a fifth Bond film.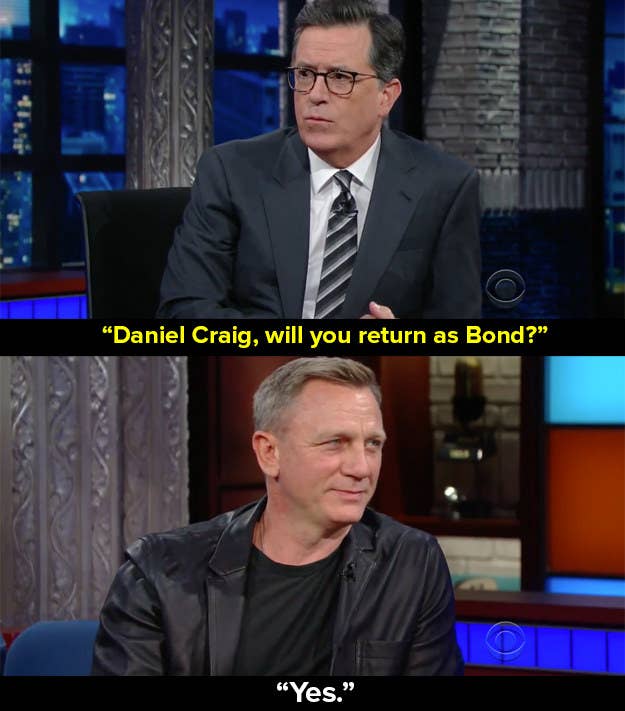 There has been a lot of speculation about whether Craig would play Bond again, ever since he was asked by Time Out magazine in 2015 if he wanted to. He responded:
"Now? I'd rather break this glass and slash my wrists. No, not at the moment. Not at all. That's fine. I'm over it at the moment. We're done. All I want to do is move on."
They then talked about whether the upcoming Bond would be the last one featuring Craig: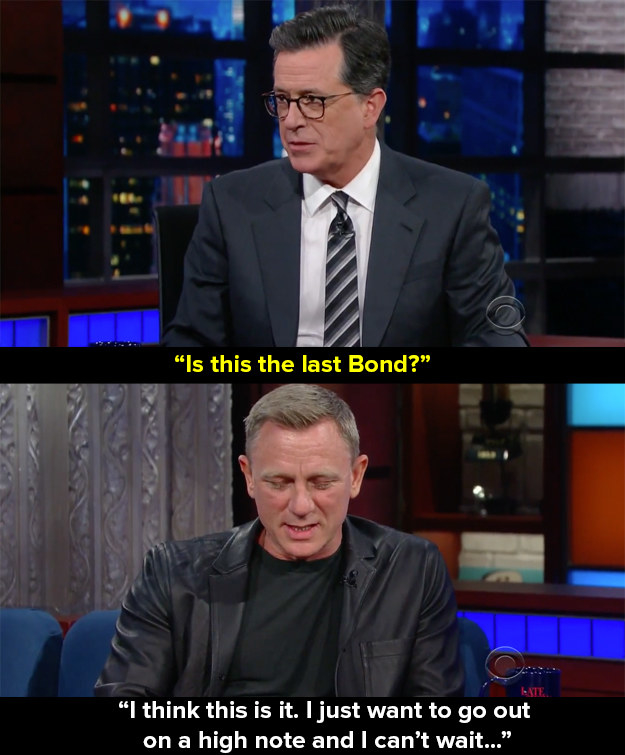 In conclusion...