Earlier this afternoon Channel 4 tweeted a rather unusual statement, suggesting CEO David Abraham was leaving the channel.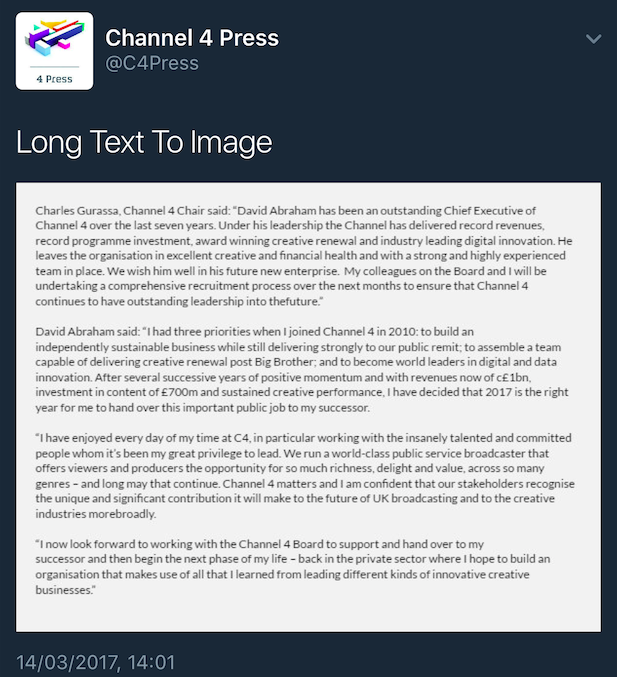 The problem was that it didn't coincide with any other announcement from the channel or news story, which suggests the press office tweeted the news of his departure by accident.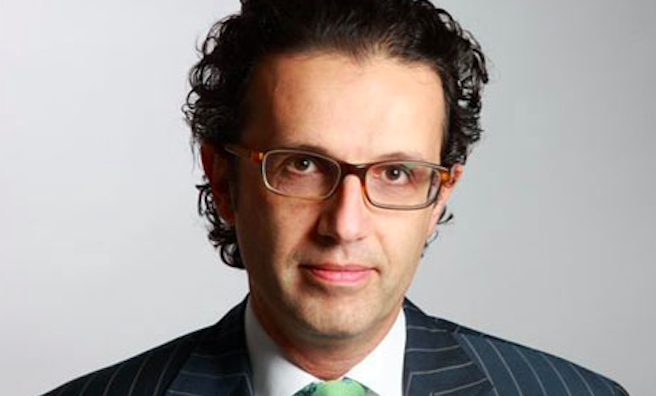 A former head of UKTV, Abraham joined the channel in 2010 with the ambition of reinvigorating the channel, which had just decided to scrap Big Brother after declining ratings.
He leaves Channel 4 with a more distinctive and stronger identity – last year it sensationally, and rather controversially, bought The Great British Bake Off from the BBC, and its version of the show is set to debut later this year.
A current risk Channel 4 is facing is a possible privatisation, or part-privatisation, by the government. Abraham has long been opposed to the government's proposed sell-off of the broadcaster, saying he sees no rationale behind it being privatised.
And an hour later the channel confirmed Abraham was leaving, shortly after a message was sent to staff.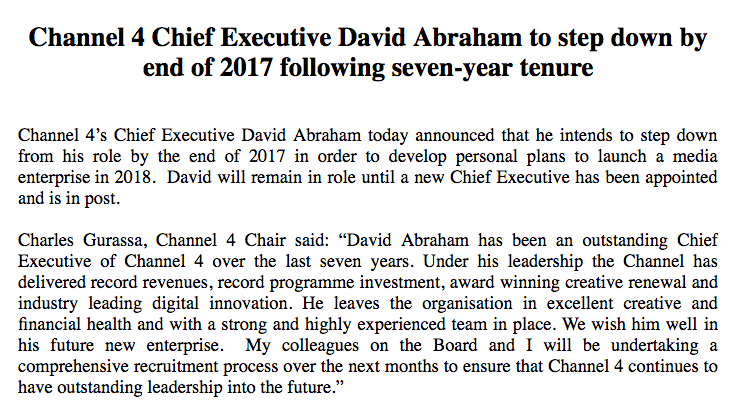 Looks like there are no comments yet.
Be the first to comment!