BBC Three's TV channel closed on Monday night, with its comedy and documentaries now available online and via the iPlayer instead.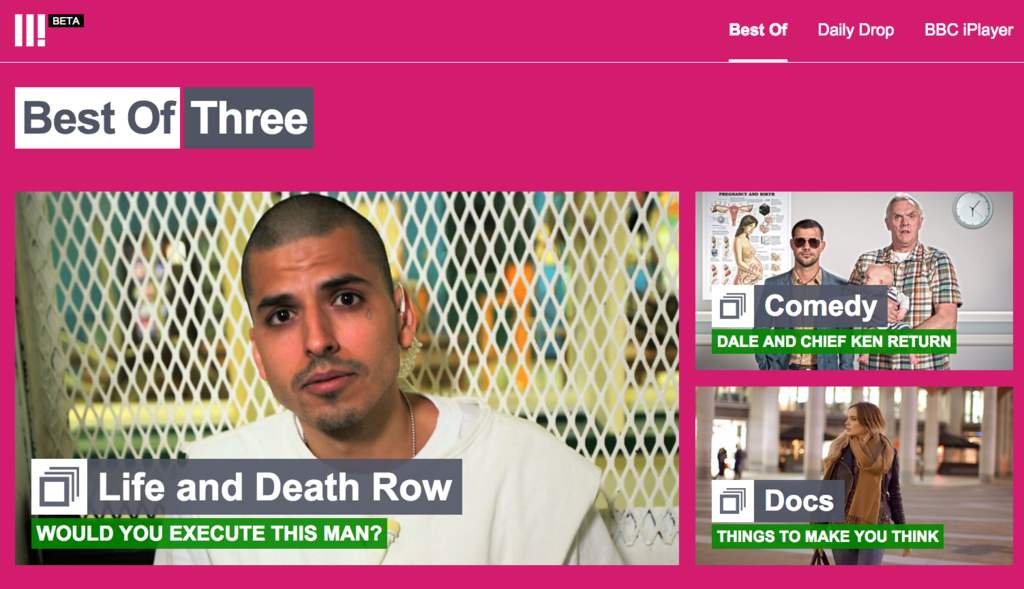 A whole selection of new shows were launched on Tuesday and you don't need to worry about missing them. Cuckoo for example, a sitcom starring Taylor Lautner, is available to watch online for the next five months.
Problem? Quite a few people think that BBC Three has died, so the channel's social media accounts have been busy reminding them that it lives on.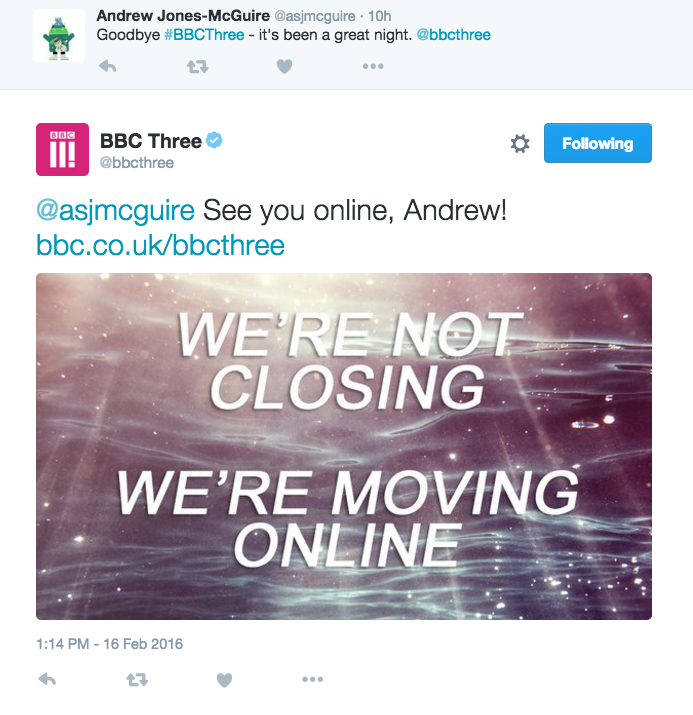 Over and over.
And over again.
Of course there are some people who believe that it practically is dead because of the online only move.
But the channel's Twitter account was getting pretty sassy about that too.
You've just got to admire these pictures.
They have captions for pretty much anything.
And so many to choose from.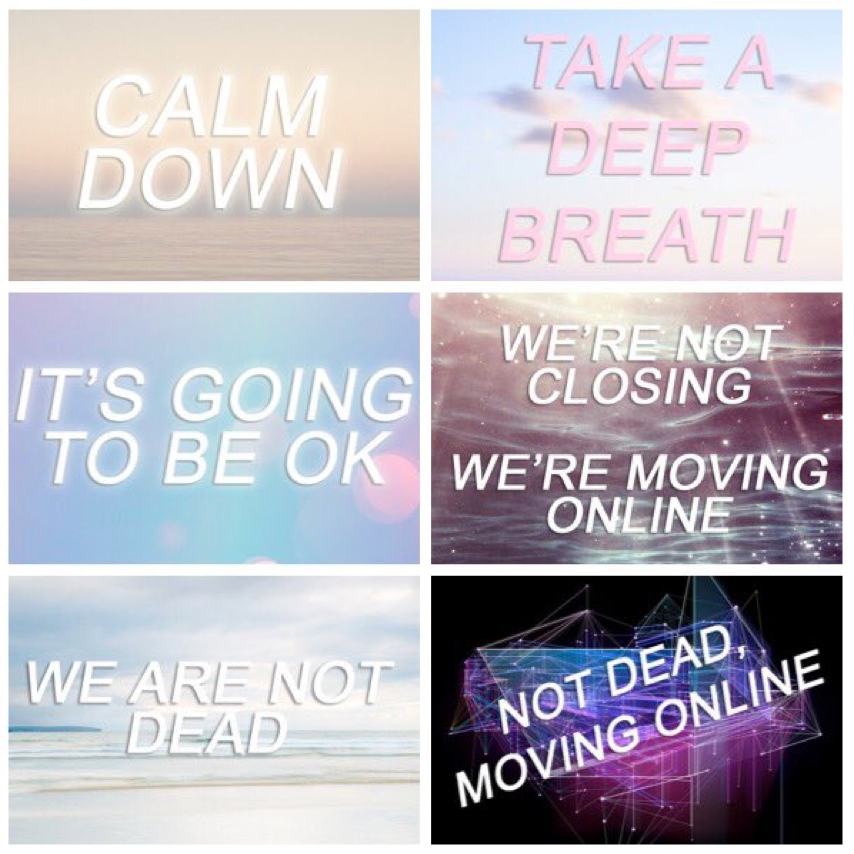 Literally everything.
Feel for them. They're having a long day.