This Boozy, Bubbly Sherbet Punch Is Totally A Happy-Hour Delight
Where's my glass?
by
,
Boozy Sherbet Punch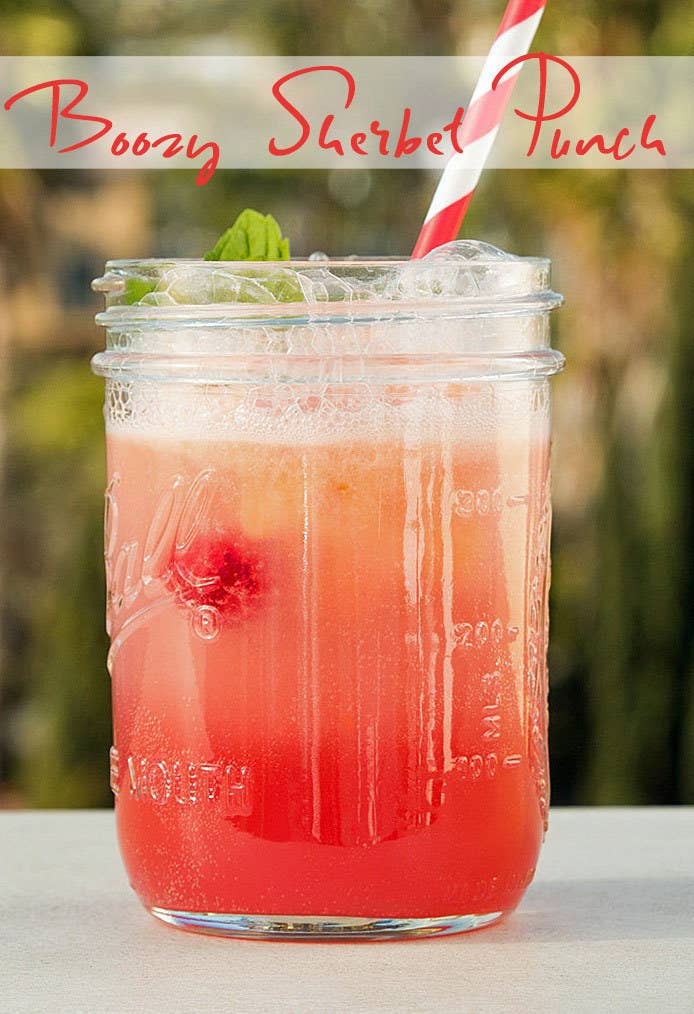 INGREDIENTS
Rainbow sherbet
Fresh raspberries
6 oz (half can) fruit punch concentrate, thawed
6 oz (half can) pink/raspberry lemonade concentrate, thawed
1 cup vodka
5 cups ginger ale, chilled
1 bottle champagne, chilled
Fresh mint (optional)
PREPARATION
Using cupcake liners in a muffin tin, fill each with four to five raspberries and top with a scoop of rainbow sherbet. Freeze until ready to serve (best if frozen for at least two hours).
In a large pitcher, mix together the juice concentrates, raspberries, and vodka. Just before serving, mix in the ginger ale.
To serve: Remove a sherbet scoop from the cupcake liner and place in a large mug. Fill halfway with punch and finish with champagne. Garnish with fresh mint. Enjoy!
Want BuzzFeed Tasty right in your inbox? Sign up for our newsletter!