Slow Cooker Chicken Fajitas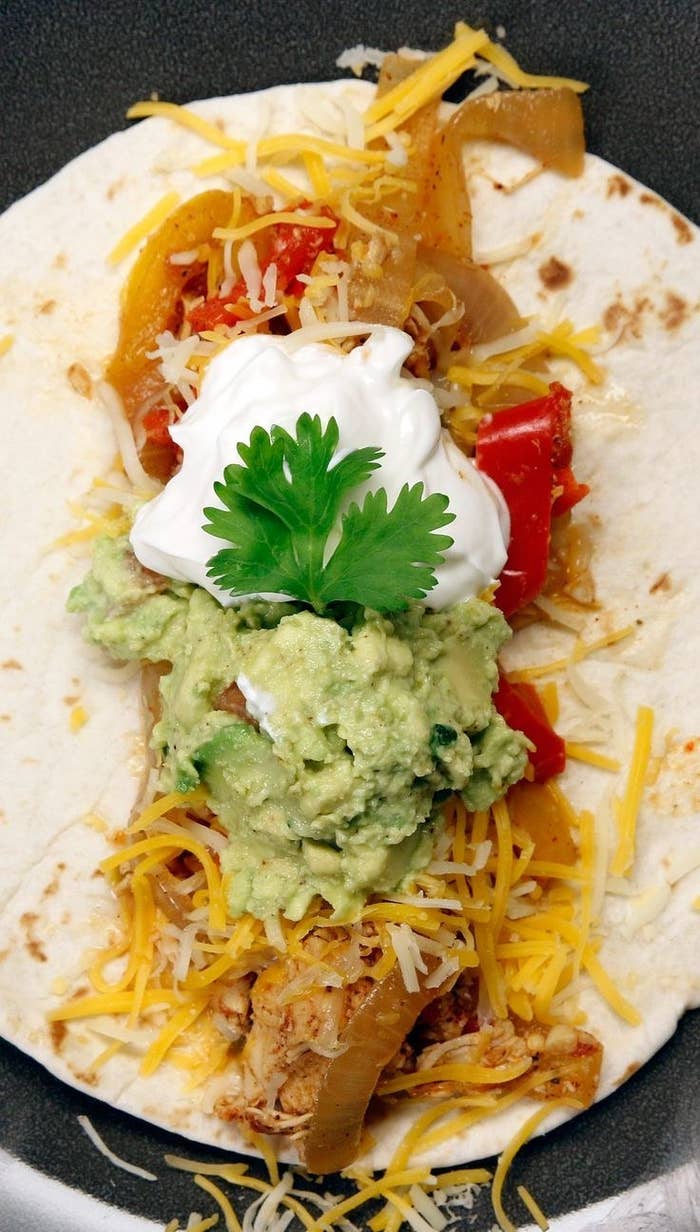 RECIPE:
Serves 10.
Here's what you need:
1 red bell pepper, sliced
1 yellow bell pepper, sliced
1 green bell pepper, sliced
1 yellow onion, sliced
2 pounds of boneless, skinless chicken breasts, cut in half
2 tablespoons taco seasoning*
4 cloves garlic, diced
1 lime
1 10-ounce can diced tomatoes with green chiles, drained
For serving: (optional)
flour tortillas
cheese
sour cream
guacamole
*To make your own Taco Seasoning at home: (or use pre-made taco seasoning mix)
1 tablespoon chili powder
1/2 teaspoon garlic powder
1/2 teaspoon onion powder
1/4 teaspoon cayenne pepper
1/3 teaspoon oregano
1/2 teaspoon paprika
1 1/2 teaspoons ground cumin
1 teaspoon salt
1 teaspoon black pepper
1 teaspoon cornstarch
Add half of the sliced peppers and onions to your slow cooker. Next, layer the chicken and coat all sides with taco seasoning. Top with garlic, tomatoes (be sure to drain), and the juice from 1 lime. Add the remaining peppers and onions, cover, and cook on high for 3 to 4 hours. Remove chicken and cut or shred into slices (chicken left longer will tend to shred more — cook to your preference). Return the sliced chicken to the slow cooker to marinate in the juices for about 10 more minutes (on low) until ready to serve. If you find that there is too much liquid, you can remove the excess before serving. Assemble the fajitas to your liking — we recommend topping with cheese, sour cream, and guacamole. Enjoy!