Avocado Salsa #TastyFreshFriday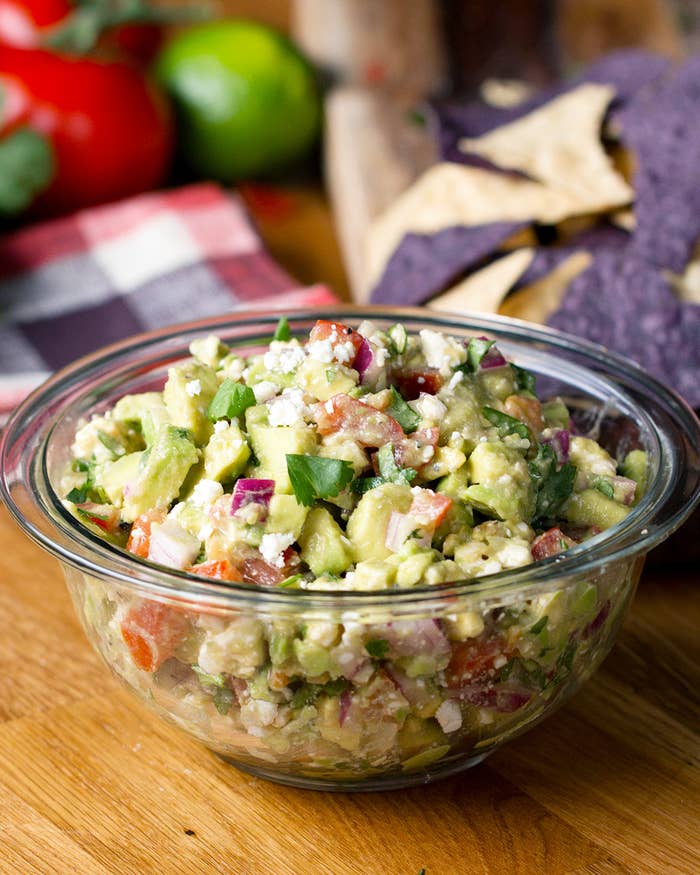 INGREDIENTS
Serves 6
3 ripe avocados, diced
½ red onion, chopped
2 tomatoes, diced
¼ cup cilantro, chopped
2 limes, juiced
2 cloves garlic, chopped
Salt, to taste
Pepper, to taste
3 tablespoons red wine vinegar
½ cup feta cheese
Tortilla chips, for serving
PREPARATION
In a medium bowl, combine all ingredients and gently mix together.
For best flavor, allow to set 30 minutes.
Garnish with additional feta just before serving.
Enjoy!
Want BuzzFeed Tasty right in your inbox? Sign up for our newsletter!
If you can't see the signup box above, just go here to sign up for the BuzzFeed Tasty newsletter!