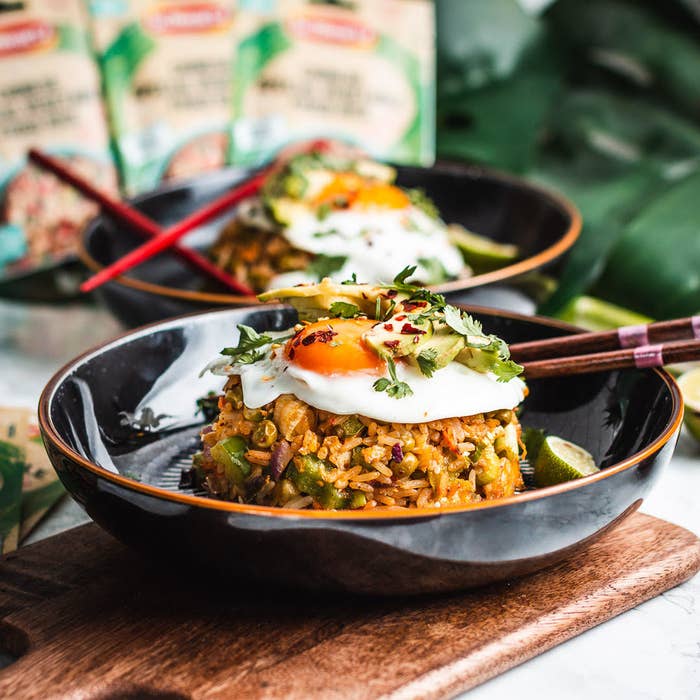 Ingredients
Schwartz Chinese Special Vegetable Fried Rice
1 red onion, diced
1 carrot, grated
1 green pepper, diced
250g long grain rice, cooked & cooled
100g peas
4 eggs, 2 beaten, 2 fried
3 spring onions, sliced
2 tbsp reduced salt soy sauce
1 avocado, sliced
Lime wedges
Chilli flakes (garnish)
Coriander (garnish)
Preparations
1. Heat 1 tbsp oil and fry onion, carrot and pepper for 5 mins, until softened. Stir in rice and peas and fry for a further few mins.
2. Move rice to one side of the pan and pour eggs in the other. Stir egg until it begins to scramble, then stir into the rest of the rice.
3. Stir in seasoning and spring onions, pour in soy sauce and heat through.
4. For decoration, I pressed the rice into a small bowl to create a rice dome. Serve with a fried egg, slices of fresh avocado, chilli flakes and freshly chopped coriander and a lime wedge!