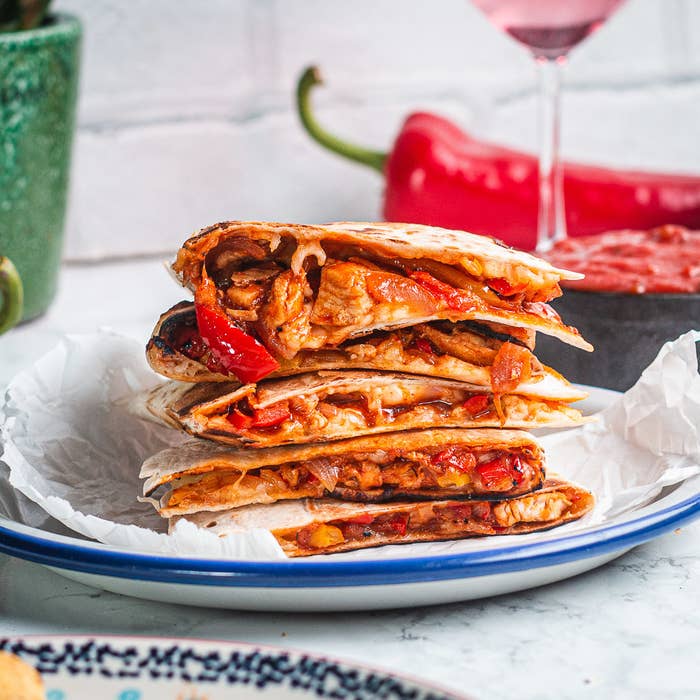 Ingredients
1 sachet Schwartz Smokehouse BBQ Wrap It Recipe Mix
1 tbsp oil
450g chicken breast, sliced
1 red onion, sliced
1 red pepper, sliced
1 yellow pepper, sliced
150ml water
1 pack of wraps
400g mozzarella cheese
To serve:
Salsa
Preparations
1. Heat the oil in a frying pan over medium heat. Add the chicken and cook for 6–7 minutes.
2. Add the onion and peppers. Stir and cook for a further 4–5 minutes.
3. Add the contents of the sachet along with the water. Stir and cook for a further 1–2 minutes or until the chicken is cooked through. Remove from the heat.
4. Spoon your filling into a wrap and top with a handful of cheese. Set aside.
5. Add a little oil to a frying pan and set over a medium heat.
6. Add your quesadilla to the pan and cook for 2–3 minutes aside, or until golden brown and the cheese is melted.
7. Serve and enjoy.