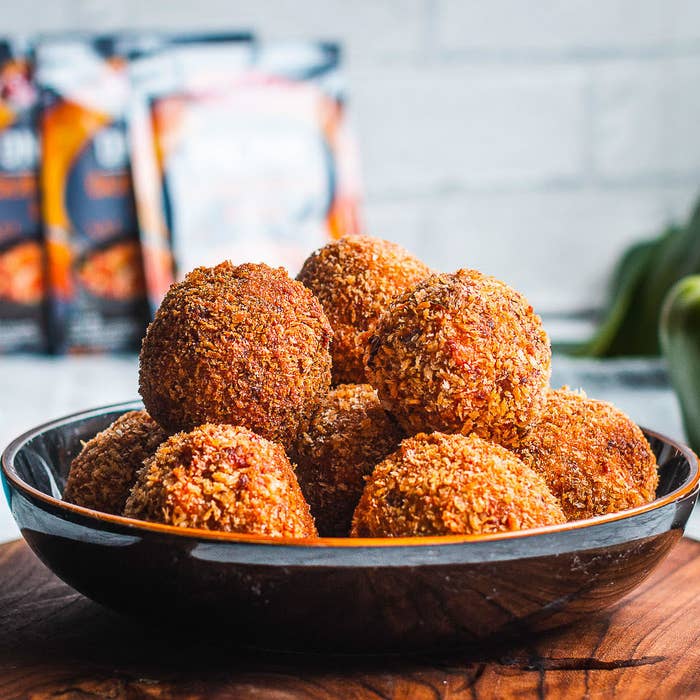 Ingredients
2 tbsp olive oil
450g chicken breast, sliced
75g bacon lardons, diced
1 onion, diced
400g chopped tomatoes
300g risotto rice
800ml of water
2 eggs
100g plain flour
100g panko breadcrumbs
1.5L of vegetable oil
Preparations
1. Add the olive oil to a pan and fry the chicken, bacon and onion, until golden brown, stir in pepper, rice and cook for a further few minutes.
2. Stir in the sachet contents, add water and tomatoes. Bring to a boil.
3. Cook on a medium heat for 20–30 minutes or until the water has been absorbed and the rice is soft and pliable.
4. Form your rice mix into rice balls.
5. Coat in flour, then egg, then breadcrumbs. Set aside.
6. Fill a large pot with oil and set over a medium heat. Heat oil to 180C.
7. Fry your ball in small batches for 4-5 minutes or until golden brown.
8. Serve & enjoy!