5 December - The Death Of Chief Minister J Jayalalitha
Jayalaitha Jayaram was born on 24 FEB 1948 to Jayram and Vadavalli. She was well-known actress and Indian political leaders. Being a woman she made a great revolution in Indian politics.
Moreover, She served five terms as the chief minister of Tamil Nadu between 1991-2016.
On 24 SEP 2016, Jayalalitha was admitted to Apollo Hospital in Chennai as she suffered from infection and acute dehydration. Afterwards, She had been recovering well for 74 days said by Apollo Hospital.
But On 75'th day, evening Apollo Hospital released a statement: 'Tamil Nadu Chief Minister J Jayalalithaa, who has been undergoing treatment for over 2 months, had a cardiac arrest this evening. She is being treated and supervised by a team of experts, including cardiologists, pulmonologist, and the 'critical care specialists'.
At the midnight of the day, Apollo Hospital released another statement to press: "It is with indescribable grief we announce the sad death of our esteemed honourable chief minister of Tamil Nadu Puratchi Thalavi Amma at 11.30pm today (5.12.2016)
The Death Of Honourable Chief Minister J Jayalalitha sadden the people of Tamil Nadu and politicians.
17 December - The Car Bomb Blast Of Turkey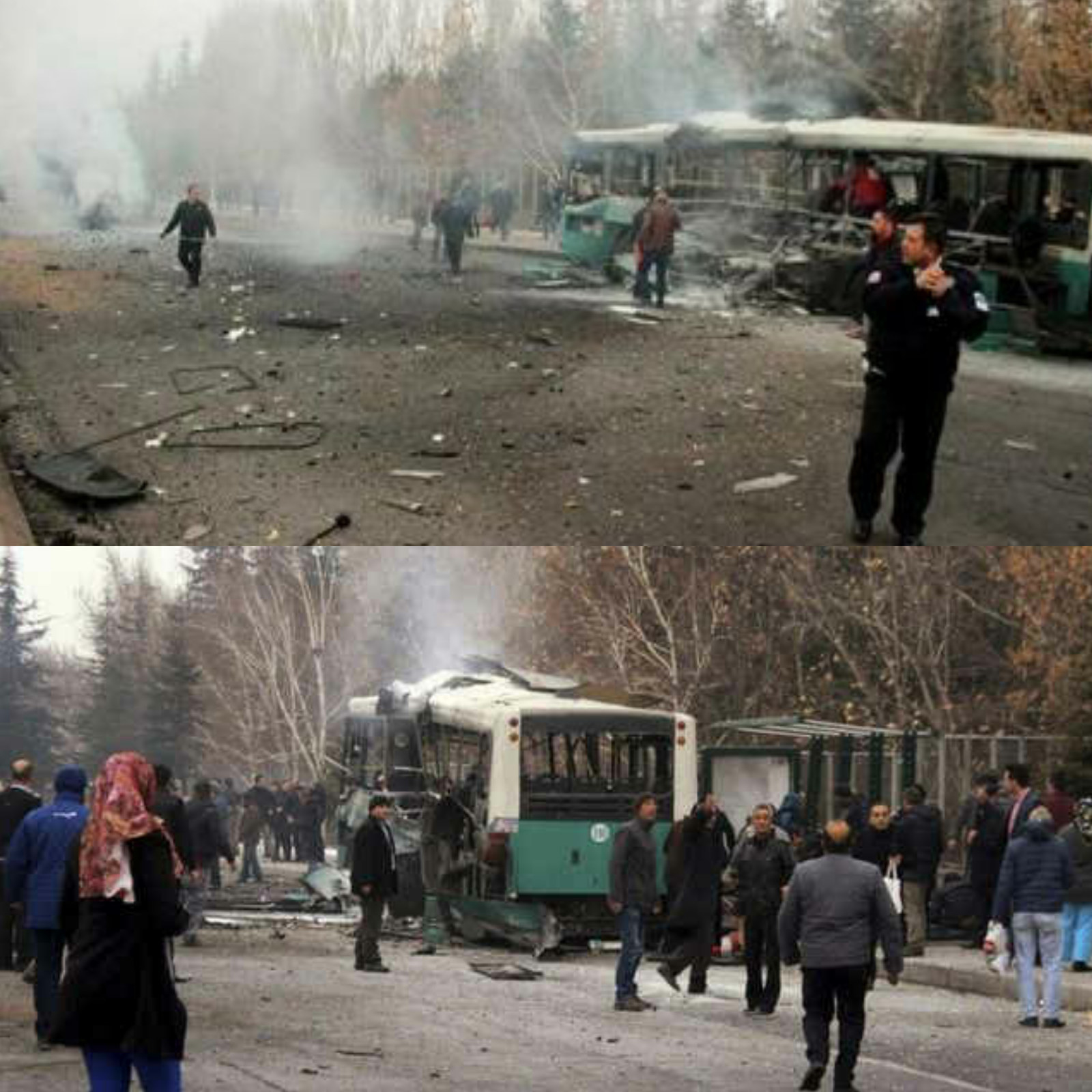 A week before: On December 10, A twin bombing claimed by Kurdish militants outside an Istanbul soccer stadium. 44 people were dead, including 37 police officers, and 155 people injured.
By following the attack, On December 17, A car bomb explodes near a public bus in the Central Anatolian province of Kayseri.
13 Soldiers were dead, 55 other soldiers and civilians wounded.
After the attack, Fifteen people have been arrested in connection with the blast. Turkish state media reported.
A Media quoted: 'It was the deadly bombings that have struck Turkey this year.'
19 December - The Death Of Russian Ambassador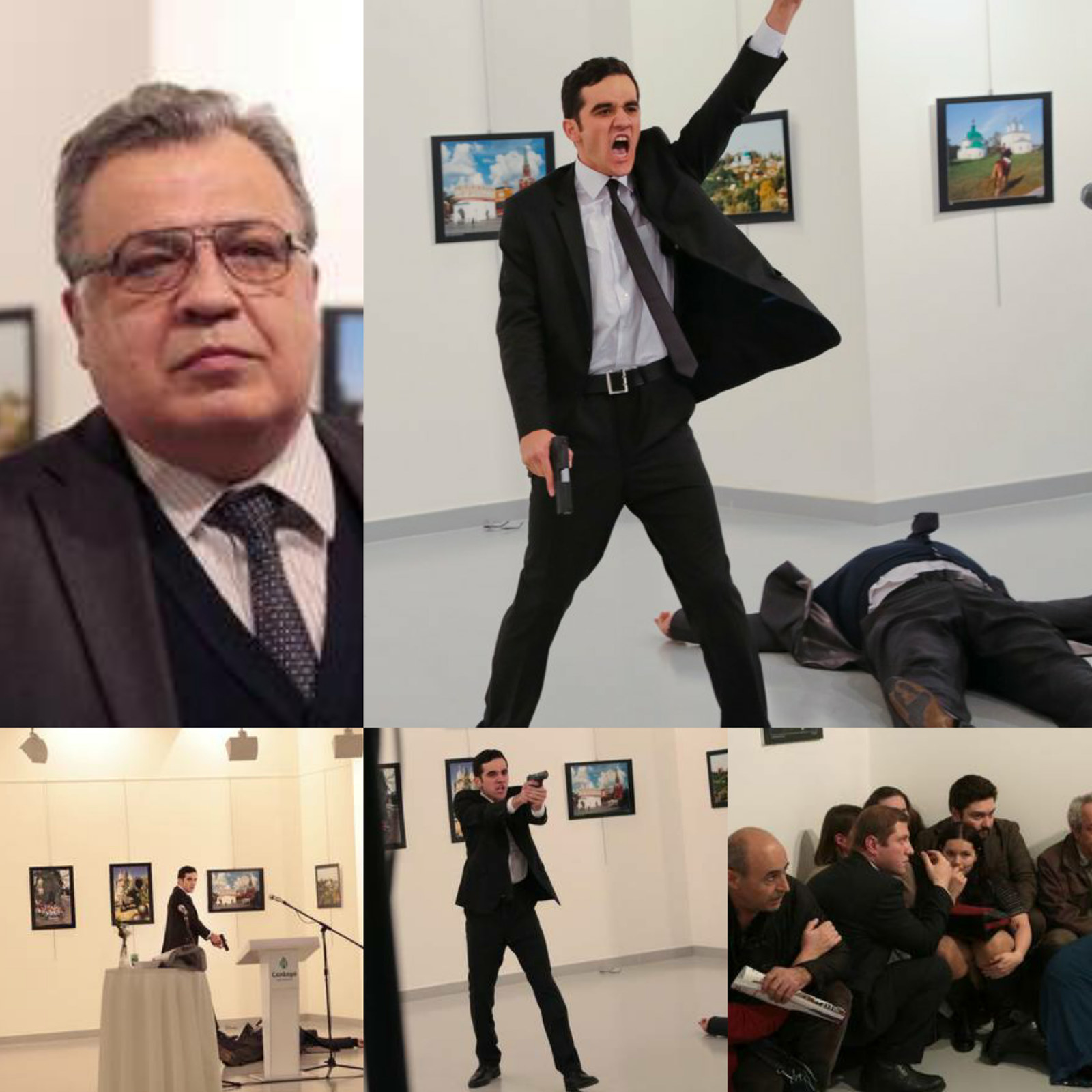 On 19 December, Monday evening, Andrei Karlov attends the art exhibition in Ankara.
While Karlov was giving a speech, a 22 year-old police officer stands behind Karlov as a guard. Instantslater, The Police Officer starts to shoot Andrei Karlov for atleast seven times.
Then the angry assailant shouted:
Don't forget Aleppo. Don't forget Syria. Unless our towns are secure, you won't enjoy security. Only death can take me from here. Everyone who is involved in this suffering will pay a price."
Also, he shouted in Arabic:
"We are the descendants of those who supported the Prophet Muhammad, for jihad."
Turkish officials said the gunman was killed after a shootout with Turkish Special Forces.
A media quoted: The attack came a day before a meeting of Russian, Turkish and Iranian foreign and defence ministers in Moscow to discuss Syria.
Diego Cupolo, a photojournalist in Ankara captured this horrible moment bravely.
He Said:
I was, of course, fearful and knew of the danger if the gunman turned toward me. But advanced a little and photographed the man as he hectored his desperate, captive audience.
This is what I was thinking - "I'm here. Even if I get hit and injured, or killed, I'm a journalist. I have to do my work. I could run away without making any photos.... But I wouldn't have a proper answer if people later ask me - 'Why didn't you take pictures?'"
I even thought about friends and colleagues who have died while taking photographs in conflict zones over the years.
19 December - Truck Ploughs Into Christmas Market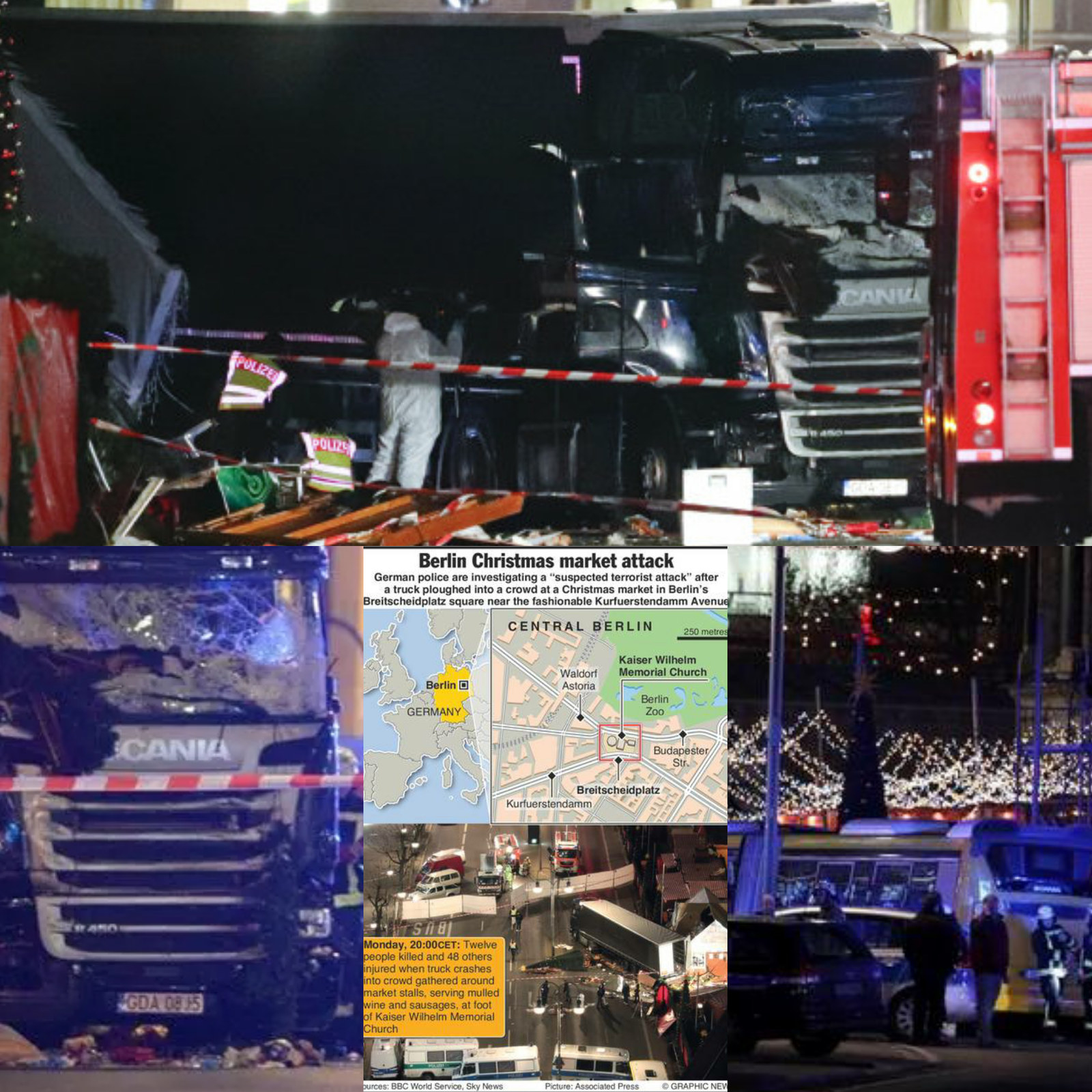 On December 19, Monday evening, A Truck ploughed into a crowded Christmas market in the German capital Berlin.
12 People were dead and 55 others injured.
German police say they've arrested a suspect believed to be the truck driver.
Some Media Quoted: The incident evoked memories of an attack in France in July when Tunisian-born man drove a 19-tonne truck along the beachfront, mowing down people who had gathered to watch the fireworks on Bastille Day, killing 86 people. The attack was claimed by the Islamic State.
23 December - The Hijack Of Libyan Plane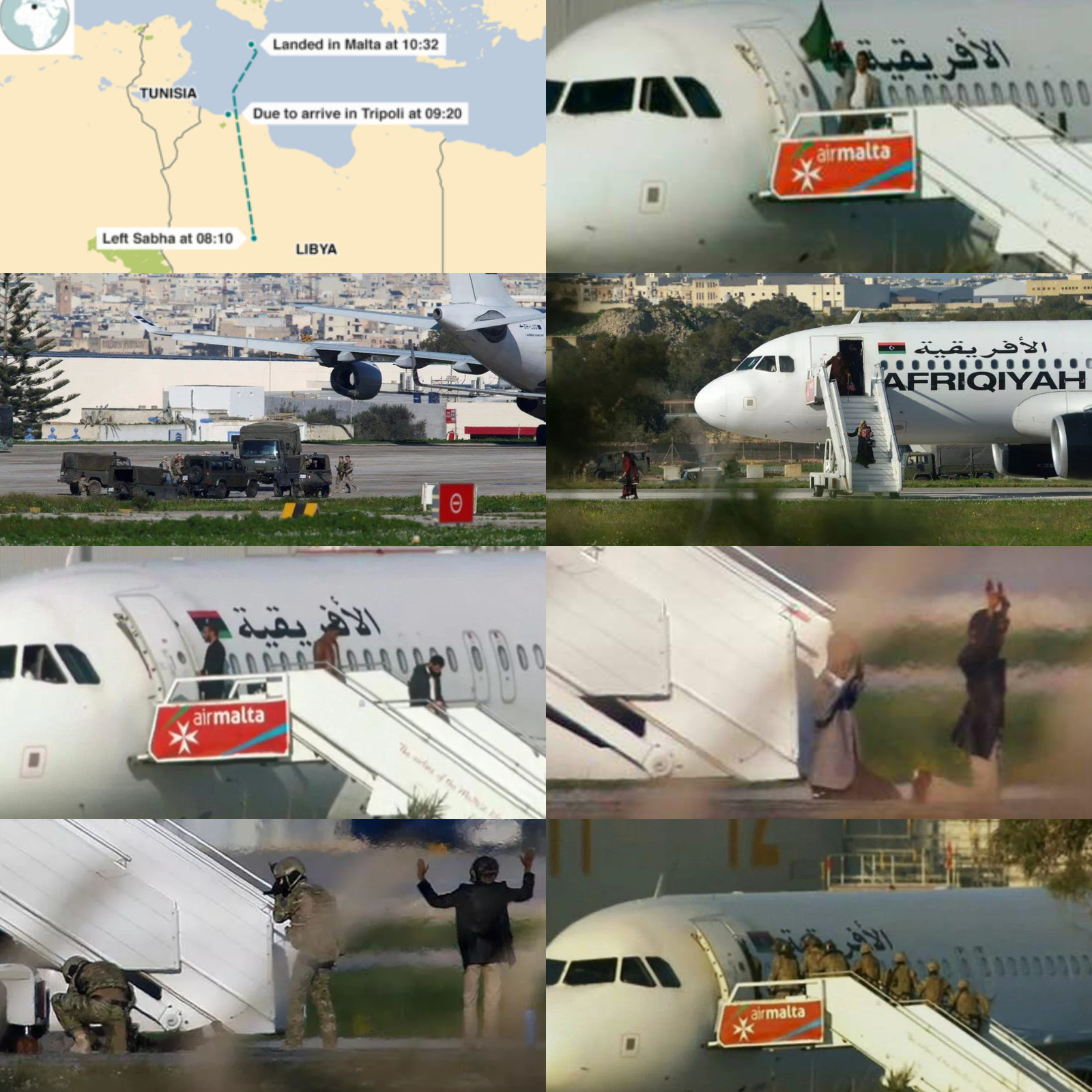 Two Libyans hijacked the domestic flight with 118 people on board after taking off from Sabha. Later the plane was landed at Malta.
Hours Later, Hijackers, claimed that they have hand grenades and threatening to blow the plane up unless their demands were met.
The heat starts up, several soldiers and military vehicles were surrounded the flight with weapons.
Malta International Airport was closed and all flights were diverted while the incident was on-going.
After more than an hour on the tarmac, the door of the Airbus A320 opened and a first group of women and children were seen descending a mobile staircase.
Dozens more passengers were released minutes later.
Maltese Prime Minister Joseph Muscat said: All 109 passengers had been released, which would leave only two passengers, possibly the hijackers themselves.
Seven crew members were also on the flight.
Later on, The two hijackers were surrender after releasing those seven crew members.
After the end of standoff, Maltese Prime Minister Joseph Muscat told the reporters: The men are in custody and being interrogated. Forensic tests revealed the weapons they had were replicas.
24 December - The Death Of Author Adams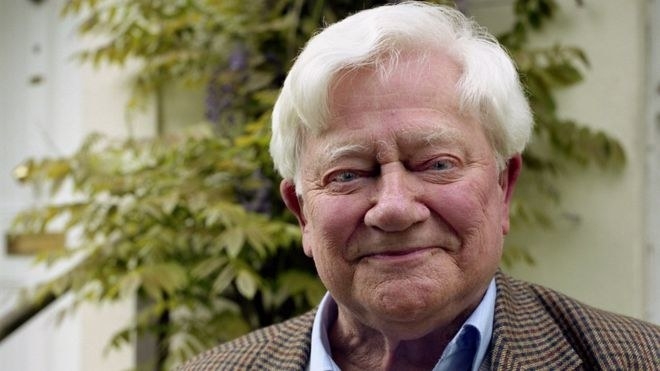 Adams was born on 9 May 1920 in England.
He was well known Author of the books, Watership Down, Shardik, The Plague Dogs.
One of his book 'Watership Down' sold more than million of copies worldwide, Source says.
Carnegie Medals (1972) and Guardian Prize (1973) are the Notable Awards for him.
Juliet Johnson said her father had been "ailing for some time" but "died peacefully" on Christmas Eve.
25 December - The Crash Of Russian Military Plane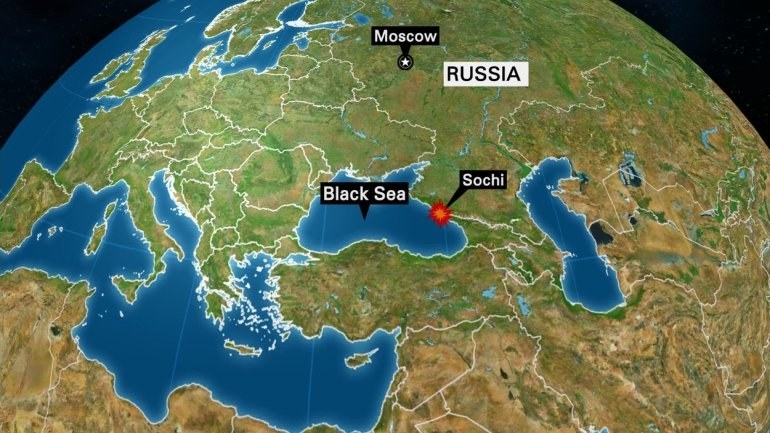 A Russian aircraft bound for Syris carrying a famed military band to entertain Russia's forces there crashed into the Black Sea moments after takeoff on Sunday, and the authorities said all 92 people aboard were believed dead.
Officially, The Russian Defence Ministry said : No survivors have been found at the crash site.
25 December - The Death Of George Michael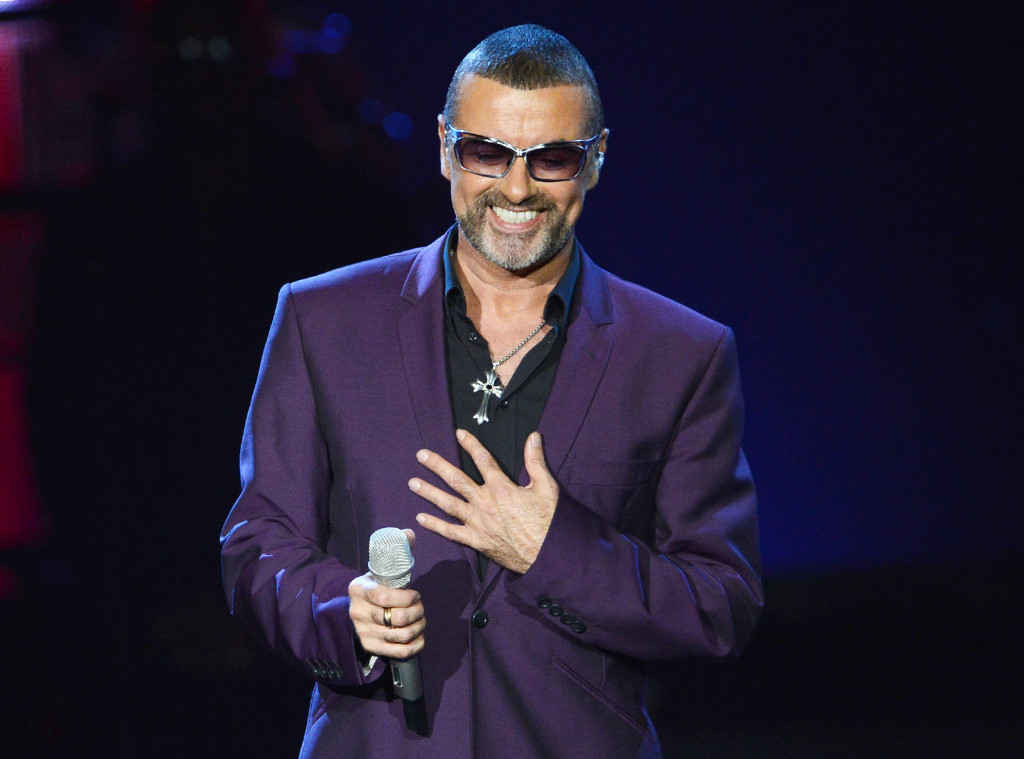 George Kyriacos Panayioutu was born on 25 JUNE 1963 to Kyriacos Panayioutu and Lesley Angold.
George Kyriacos Panayioutu professional known as George Michael. He was a famous English singer, Songwriter, Record who rose to renow as a member of the music duo Wham!
On his 30-year career, he won various music awards, including Three Brit Awards, Four MTV Music Video Awards, Four Ivor Novello Awards, Three American Music Awards, and Two Grammy Awards from eight nominations. Moreover, Michael sold more than 100 million records worldwide.
On 25 DEC 2016, George Michael was found dead at his home.
25 December - Earthquake Of Chile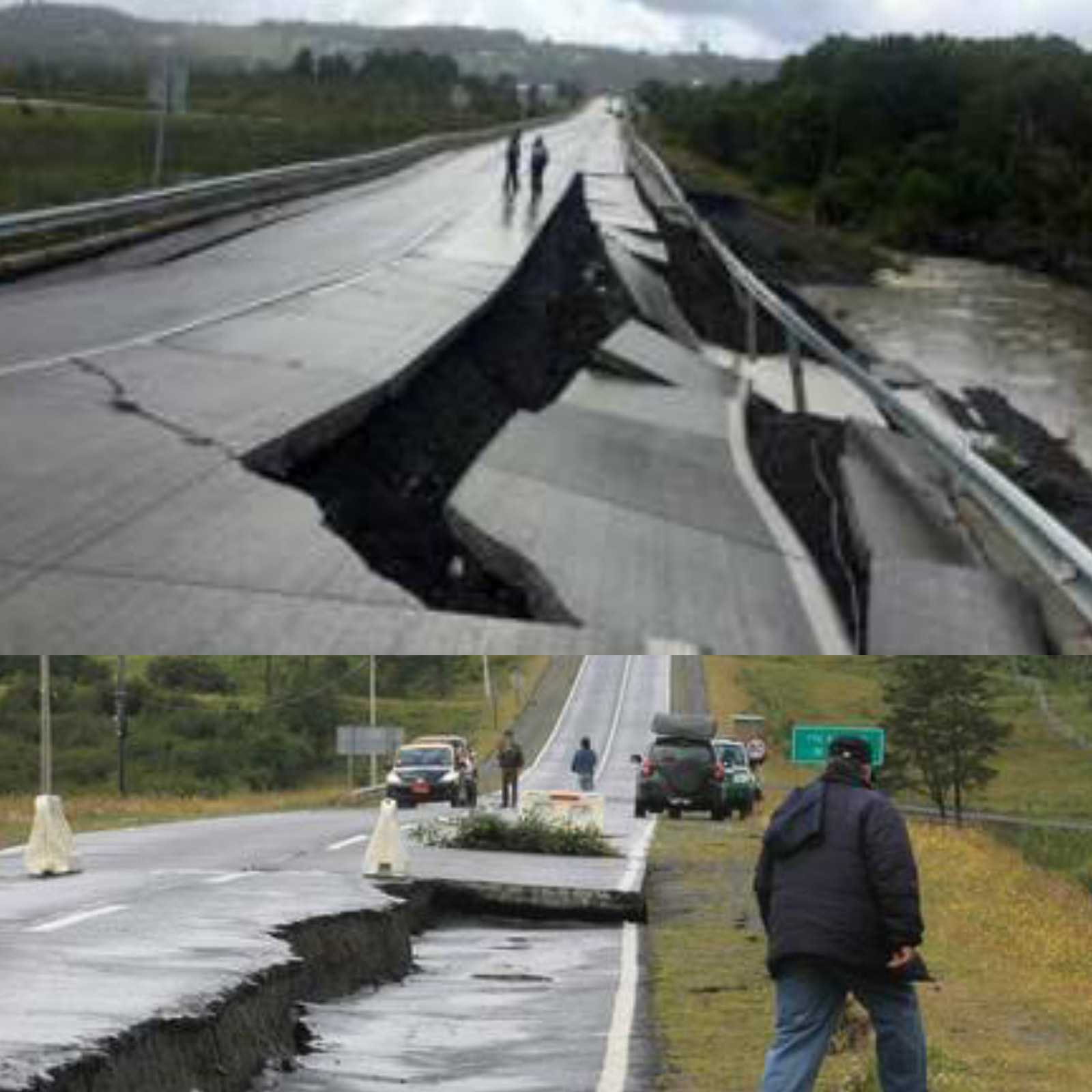 A strong earthquake (7.7) Rattles southern Chile on Sunday the day of Christmas. Chile's naval oceanographic service declared a preventative Tsunami alert.
"There was no loss of human life" according to early reports, ONEMI said.
A Resident Said: "I've lived for 10 years in the south and never felt something like that,"
25 December - 30 People Drown On Lake Albert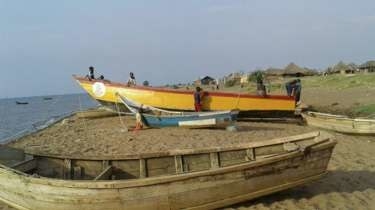 This tragedy happened on Lake Albert in Uganda.
A boat which carries the passengers (45) From Buliisa, heading towards Hoima District for football match which goes to be held on Christmas.
Unfortunately, the boat became unbalanced when too many passengers moved to one side.
With the help of Fishermen 15 people were rescued. Others 30 were drowned in the lake. Nine bodies were recovered.
27 December - The Death Of Carrie Fisher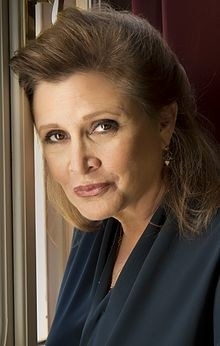 Carrie Francis Fisher known as Carrie Fisher was born on 21 October 1956 to Singer Eddie Fisher and Actress Debbie Reynolds in California.
Carrie Fisher was well known Actress, Writer, Producer, and Humorist.
Carrie Fisher made her film debut as an actress in Shampoo. Then she starred as Princess Leia in Star Wars.
She has starred 44 Films & 45 Television Series. Also, she wrote 5 Novels, 3 Non-Fiction, 4 Screenplay books, 3 Plays, mentioned in her Wikipedia.
On December 23, 2016, while on a flight from London to Los Angeles, Fisher went into cardiac arrest. Then, She was taken to Ronald Reagan UCLA Medical Centre by ambulance, she was placed on a ventilator.
Unfortunately, Fisher died at age 60 on December 27, 2016, at 8:55am (PST) in Los Angeles. Fisher's daughter, Billie Lourd, confirmed the actress's death in a statement given to the press shortly afterwards by family spokesperson, Simon Halls.
28 December - The Death Of Debbie Reynolds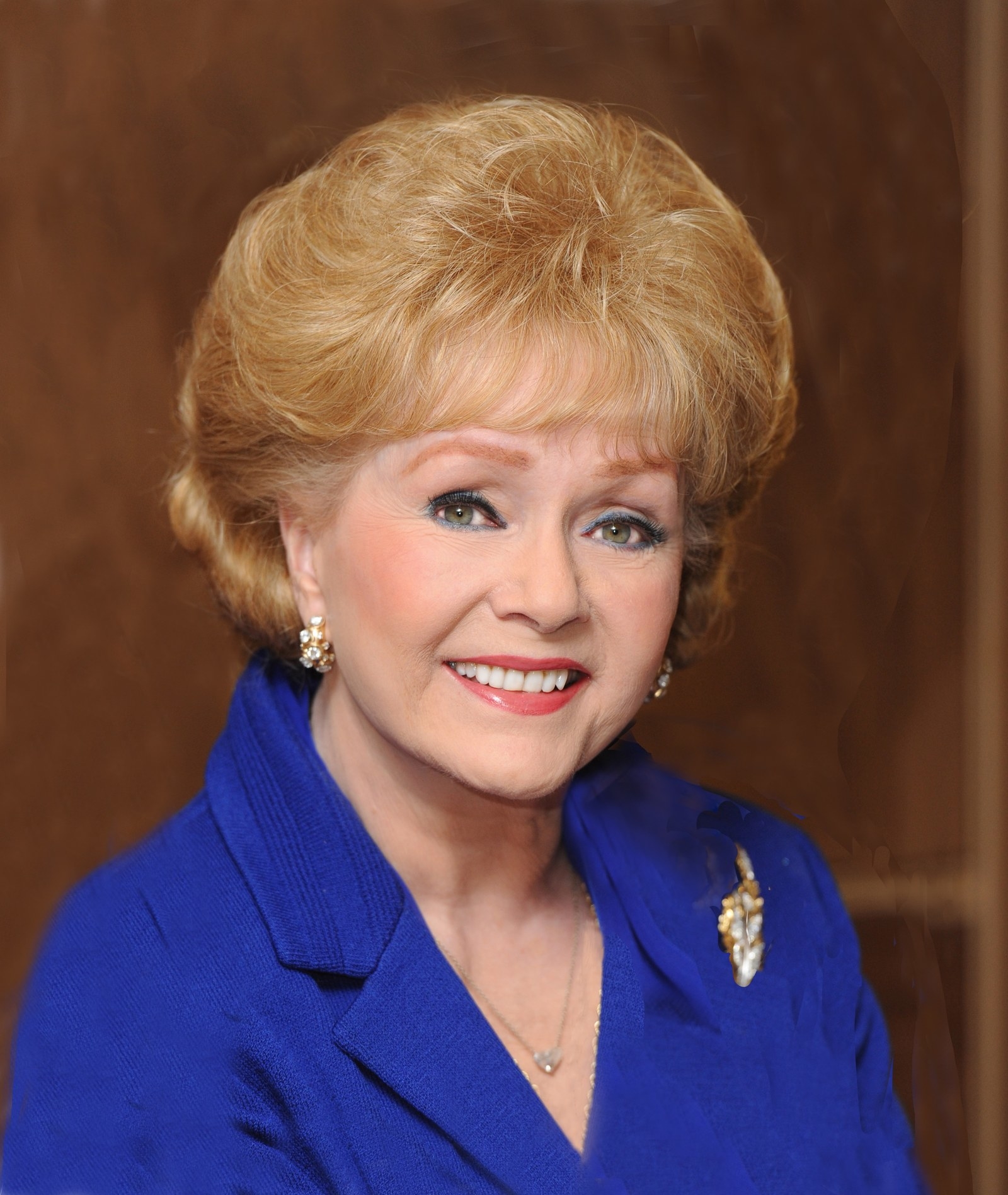 Mary Frances Reynolds known as Debbie Reynolds was born on April 1, 1932. She was an American actress, Singer, Businesswoman, Film historian, and Humanitarian.
She was nominated for 5 Golden Globe Awards, 2 Academy Awards (Won 1 Academy Award, in the category of 'Jean Hersholt Humanitarian Award').
Also, she was nominated for Other 8 Awards and Won 5 Awards, source from her Wikipedia.
Unfortunately, On December 28, 2016, one day after the death of her daughter Carrie Fisher, Reynolds died at Cedars-Sinai Medical Centre, Los Angeles.
This post was created by a member of BuzzFeed Community, where anyone can post awesome lists and creations.
Learn more
or
post your buzz!